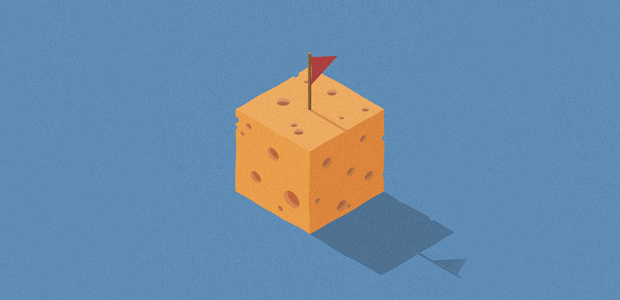 The Modern Cheesemonger
An idea churned out of the frustration of seeing good cheese go to waste and cheesemakers' reputations spoiled, one man set out to save the future of dairy delicacies.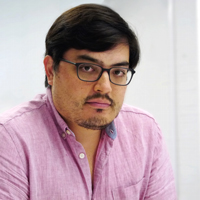 Meet Edward Hancock, the eponymous founder of The Cheese Geek. A foodtech startup committed to championing cheese by delivering quality cheese, well presented with a unique and personalised user journey. Sounds tasty.
But yes, in answer to your question, this is in fact a tech startup. As Hancock explained to Startups Magazine, "We sell cheese - but we see ourselves as a tech business. We have a firm technical overlay."
While every market seems to be under siege by technological disruptors - who would have thought the cheese market would be a ripe candidate?
When did your love affair with cheese brie-gin? (Sorry, not sorry)
"I've been a cheese lover always," Hancock said. "And had quite high expectations of how it should taste and be presented. When I was younger our local cheesemonger went out of business and since then I've struggled for about six years or so to find good cheese that's presented well and cared for."
This is when Hancock was struck by a cheesy hit of inspiration, as like so many founders before him he thought, 'I could do this'.
Hancock explained that his biggest frustration would be that of overhearing a customer conversation with a cheesemonger with a complaint about the cheese: "I know full well that if the customer doesn't like the cheese, they blame the cheesemaker and not the cheesemonger," he said. "Cheesemakers are being done an injustice because their product wasn't delivered or cared for properly."
This set the wheels in motion as Hancock ordered cheese from multiple vendors online and found that the product had neither been chilled or insulated properly, again he was encountering the same problems - fantastic cheese that was not showcased in its best light.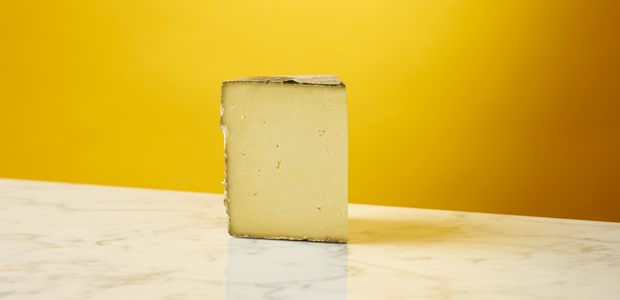 Hancock set up shop from home, with the intention of delivering great cheese to people in perfect condition. Then after an avalanche of demand three months later over the Christmas period, to the point of having to close orders, Hancock realised this was more than just a hobby: "We couldn't handle the volumes - we thought, there's a genuine business in here somewhere. We've figured out how to get great cheese to people better than anyone else could."
Formed in April 2017 and open for business by September that year, The Cheese Geek moved to its first business premises in April 2018. 
The foodtech startup has so far been privately funded, with a commitment which secures the business until February 2020. Following that, Hancock explained they will take the decision whether to continue with the same source of private investment or discuss external investment to accelerate growth.
Growing from a one-man band to additional full time members in operations and business development, Hancock explained that they have managed to do quite a lot, very efficiently taking a lean approach, but admitted that the time would have to increase with seasonal staff and demand.
Cheesetech
Prior to his cheese epiphany, Hancock had a job as a Fund Manager building algorithms for systematic funds, and it is this technological understanding which he applied to create an algorithm to allocate cheese to subscribers.
"We use this software to give our subscribers unique cheese journeys - we thought, 'wouldn't it be great if we can get people learning more about cheese, trying ones they normally wouldn't pick'. Then it snowballed and turned into what it is today."
Hancock teamed up with software specialists to 'put his brain into the model' he said. Back at the start, when it was just Hancock sending cheeses from home to five subscribers, he would pick cheese according to what tastes great, what they didn't like, what they did like and what was seasonal. "It was a decision-making process to get them a perfectly balanced set of cheeses. So I set out to replicate this robotically, so it could be scalable with the same system and the same quality."
Hancock has a very specific set of tech skills within excel and algorithms but was fortunate that was all he needed to set up The Cheese Geek, but any technical shortcomings he had he made up for with clear instructions for outside talent to follow.
"It's not necessary to have the tech know-how yourself," Hancock advised other founders. "You just need to be clear on what you want to achieve, and how you want the product and experience to look and feel."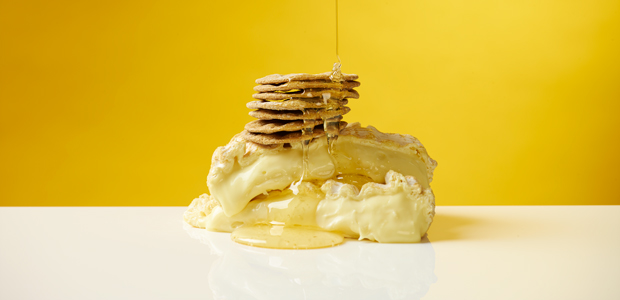 A unique cheese journey
For those partial to a bit of cheese every now and then, you'll probably be familiar with the popular cheddar, brie or for the mildly adventurous, maybe even a blue cheese. But could you name your favourite cheesemaker?
"The main thing the cheese industry hasn't done over the last ten years is connect people with cheese that they will remember the name of," Hancock explained.
"We don't just give people cheese, but also information on what to eat with it, which beer, wine or condiments to accompany it. We explain where it's from, so people can keep this information and start learning about the different cheese they've tried."
The Cheese Geek creates selections from their customers to avoid them falling into the dreaded 'chicken korma trap' as Hancock described it, knowing full well that while we all of us may have the intention of trying something new, when faced with a menu of 50 different curries, will always fall back on our old reliable.
"It's the same in a cheese shop, it can be overwhelming and we end up settling for the same cheese we always have."
Ninety percent of the cheeses in the cheese selection boxes curated by The Cheese Geek will be completely new to the customer, "A lot of us are barmy about cheese, but there is so much we haven't tried and we want to get people exploring and enjoying them."
The Cheese Geek offers rolling subscriptions, but unlike some revenue streams where personalisation goes to die, this is where The Cheese Geek flourish as it can ensure every journey is unique.
"In practice, depending when you start, there is a seasonality element (seasonal cheeses) and we take into account any cheese the individual might distaste (goat's cheese, blue cheese, for example). This feedback is incorporated and used to decide future allocations in the selection boxes. By the time you are six months in you are on a completely unique cheese trip."
Say goodbye to sweaty cheese
The Cheese Geek directly competes with online cheesemongers, "When I started, I got deliveries from all the cheesemongers I could find online," said Hancock. "Not a single one of them insulated their boxes, even if there were chill packs - defeating the object. Without proper insulation the packaging doesn't maintain the correct temperature."
This means that when you order incorrectly insulated cheese, when it is delivered it sits outside your home or in a delivery locker until you come home or collect it, "until it is warm, sweaty and horrid," said Hancock.
"We were the first people to do this [correctly insulate cheese] for our customers. We insulate with sheep's wool, a bi-product which is environmentally friendly - with no plastics or polystyrene - which maintains the right temperature for 48 hours after we chill it."
The Cheese Geek also sends all of its cheese on an expedited service, ensuring even if it's delayed the quality of the cheese will remain intact. The advantage it has over a bricks-and-mortar traditional cheesemonger is that it has 90% of its orders two to three days prior to sending, with a tiny wastage of less then one percent of a traditional cheesemonger which has to have 30-40 cheeses at all times but can't ensure the footfall and which degrades as soon as it is cut into. "We don't have this issue," Hancock explained.
"I tell my team [also known as the cheese-whisperers] that if a customer eats a bad blue cheese, chance is they will write this off entirely. Most people who say they don't like a cheese only dislike it after a bad example, especially a goat's or blue cheese because they are more susceptible to flavour change with bad quality, compared to a hardy cheddar. So it's crucial that every cheese we send out is perfect."