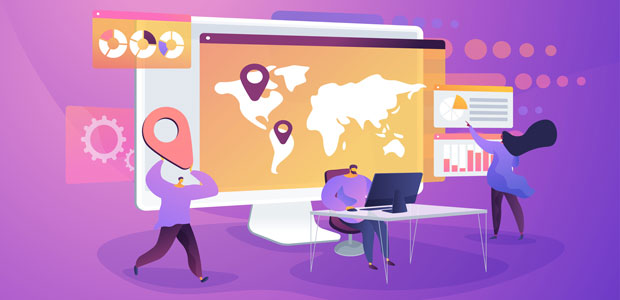 Middlesbrough-based AI startup expands into the Nordic market
Bubo.AI is an AI solution for customer value-based pricing. Cloud technology and advanced analytics allow clients to determine the path to more profitability based on optimised prices. Founded and based in the UK, Bubo.AI won the 'Best Emerging Technology in AI' award in 2020.
The company helps clients in the UK, in Continental Europe, in South-America, and in the Pacific region to optimise their customer-value based pricing. In early 2021, the company is entering the Nordic Region market.
A Unique Offer for the Nordic Region
After expanding into Continental and several projects with companies in the Americas and the Pacific Region, the step to enter the Nordic region with an office in Göteborg/Sweden has been well-thought through.
Choosing the region as the next step was based on a mix of criteria from readily available business contacts, a lively startup scene, a wide range of strong industry players in B2B and the availability of highly skilled personnel.
"Sweden has consistently ranked among the Top Ten in Forbes' list of Most Business Friendly Countries", stated Alan Timothy, CEO of Bubo.AI. "Sweden's business-friendly culture is one of the drivers behind the decision to choose the country and its Western hub Göteborg as the base for our Nordic operations."
"To test the waters, we have already participated in onsite and online events such as IGNITE SWEDEN," added Magnus Johansson, Country Manager for the Nordic Region. "Based on our data and our research, we enter the market with confidence. There is definitely a strong demand for our services."
More Profit with AI-Powered Pricing
Especially wholesale and distribution companies benefit from the pricing technology utilised by Bubo.AI, but the company also serves B2B clients in the automotive, construction, fashion, healthcare, and other businesses.
"Our customers work with us to transform their pricing processes through a clear strategy and tailor-made workflows," explained Alan Timothy. "Imagine that you as a company suddenly knew exactly which customer would be willing to spend a bit more on which product and in which situation. Our machine learning algorithm finds the maximum a customer is really willing to pay for each products so companies can ensure to maintain demand without leaving money on the table."
Raising prices gently without driving customers away and without losing sales has long been a dream - but advances in technology have put this dream into reality.
"With today's computing powers, we can finally calculate the right price - for each customer, each product, and each situation," added Magnus Johansson. "If you have thousands of different products and thousands of customers, billions of calculations are needed to deliver the insights you need. Finally we can stop guessing and start relying on data-driven information."
Scientific Cooperation with Copenhagen University
Bubo.AI works closely with academia and universities to drive the pricing research agenda and develop forward thinking pricing solutions based on the latest Artificial Intelligence and machine learning research available.
Together with Wiktoria Ewa Salwa, PhD fellow at Copenhagen Business School, Bubo.AI is working on pushing the technological frontier with research and scientific articles. Wiktoria, who specialises in pricing management, dedicates part of her research to the application of pricing theories and models to broaden the approach utilised by Bubo.AI.