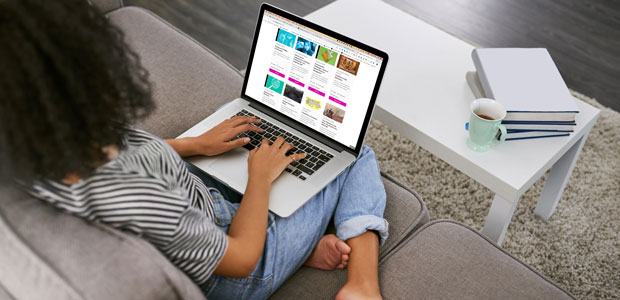 Microcredential launched to boost sales skills and address skills gaps
The Entrepreneurial Sales Institute (ESI), whose mission is to support the professionalisation of the sales function through better sales education, has developed a new Entrepreneurial Sales microcredential, endorsed by Verizon Connect, to help those working in sales navigate today's complex marketplace and gain in-demand skills.
The microcredential is open for enrolments now on leading social learning platform, FutureLearn.com. Applications close and teaching commences on the 7th September 2020.
While the broad range of complex skills required to sell successfully in today's world have evolved significantly, sales training has not. As a result, there is a global deficit of quality sales talent, with sales positions now rated as the second hardest job role to fill globally, according to research from ManPowerGroup.
Sales Skills for Today: An Introduction to Entrepreneurial Sales, a 12-week microcredential credit-rated by Glasgow Caledonian University, aims to revolutionise sales training by helping learners unpack the importance of understanding buyer's motivations and seeks to transform learners' mindsets from task driven to results oriented.
Alongside leading sales experts, learners will explore time management, adaptability and creativity in sales, listening and questioning techniques and how to build credibility as a sales professional. By the end of the course learners will be able to solve problems and mitigate risk, collaborate with their own business and the prospect, and employ sophisticated sales skills in order to manage a more sophisticated buyer.
The microcredential, worth 10 SCQF credits, is aimed at anyone currently working in complex B2B sales environments, as well as those who work in a sales or revenue-generating role in other industries. The programme is highly personalised, drawing on the unique commercial experience of each learner, whether limited or substantial, to drive learning. 
Justin Cooke, Chief Content and Partnerships Officer at FutureLearn, said: "At FutureLearn we strive to give our learners access to the skills they need to remain competitive within a fast-changing jobs landscape. That's why we've launched our microcredentials as a practical, flexible and affordable way for professionals and employers alike to gain career-relevant qualifications while addressing global skills shortages.
"Within the sales industry we know experienced professionals are in high demand, with sales skills listed in the top 10 most in demand hard skills for 2020, according to new research from LinkedIn. We are delighted to form a new partnership with the Entrepreneurial Sales Institute to offer learners the opportunity to boost their careers in sales, elevate their CVs, and certify their skills to a professional standard."
Patrick Shafe, UK Head of Country at the Entrepreneurial Sales Institute (ESI), said: "With sales becoming harder and more complex, there is no magic trick to closing more business or having a reliable sales pipeline. The ESI programme offers a window into how high-performing sales professionals think, revealing that the only way to deliver consistent results is to develop a range of complex skills and an entrepreneurial mindset.
"Our unique curriculum is designed to teach this thinking and create a fully-rounded sales beast, built on skills, focused on delivering a number by a date. In the wake of COVID-19, up-skilling has never been more important, and the ESI team are delighted to be working with FutureLearn to bring this very practical, work-based programme to those committed to their future in the sales profession."