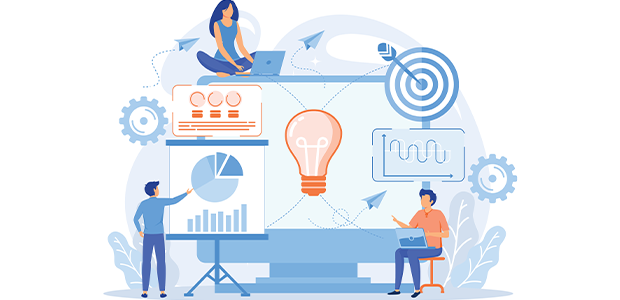 Mentor Group launches Revenue Velocity Accelerator
Mentor Group has launched the Revenue Velocity Accelerator, a comprehensive solution designed for sustainable revenue growth within any organisation. This integrated offering merges the pinnacle of Mentor Group's expertise in revenue advisory services, promoting a fundamental shift in process, instruments, and behaviour.
The solution focuses on four principal domains: analytical tools for revenue velocity diagnosis; the Infinite Selling approach, incorporating system design; mental robustness; and revenue analytics.
Leveraging Ebsta-powered Revenue Velocity Diagnostics, Mentor Group benchmarks current revenue achievements to pinpoint areas of significant impact, integrating analytical tools for consistent revenue enhancement.
The Infinite Selling program instils a culture and set of characteristics that empower businesses to leverage a distinctive selling paradigm, realising the full potential of their sales force and securing a decisive market edge.
Further, Mentor Group's Revenue Management System introduces a structured meeting rhythm to diminish barriers and amplify outcomes through discipline, precision, and industry-leading practices. The Revenue Velocity Accelerator additionally embraces an innovative stance on sales team welfare, prioritising mental agility to foster peak performance and support talent acquisition and retention strategies.
The utilisation of Revenue Intelligence instruments affords companies immediate insights into vital sales metrics, discerning areas of sales proficiency and pinpointing impediments to present and future achievements.
Mentor Group's cutting-edge Infinite Seller program equips sales professionals with the necessary skills, tools, and perspective to ascend to elite seller status and secure consistent revenue growth. These holistic programmes are conveyed through a blend of physical and digital channels, tailored to address key skill deficits and performance needs.
Matt Webb, CEO of Mentor Group, asserts: "The Revenue Velocity Accelerator is the quintessential amalgamation of revenue consultation and facilitation. By embedding a comprehensive approach to revenue transformation within the Infinite Selling architecture, we are positioned to deliver exceptional outcomes across the sales spectrum, extending from individual sellers and sales managers to the upper echelons of the executive suite."