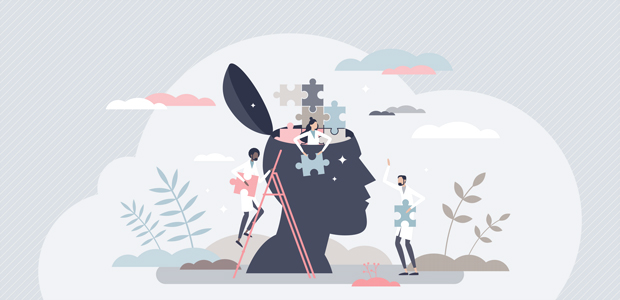 Mental Wellbeing at Work: The sectors most impacted by the pandemic
The pandemic has affected businesses across all sectors, with many having to navigate a broad range of issues from customer and employee safety to adapting operations and following government guidelines.
New research from Bupa UK's Wellbeing Census reveals the true impact of the pandemic across each sector. Bupa's new research shows that the wellbeing of employees in the accounting sector has been most affected, with one in three (33%) employees saying their wellbeing had been negatively impacted by the pandemic.
Those working in media, marketing, and PR (32%) and education (31%) were significantly impacted by the pandemic, too. Retail (28%), construction (26%) and manufacturing (25%) all saw a decline in employee wellbeing also.
Surprisingly, those working in industries hit hardest by the pandemic, such as hospitality and leisure, fared slightly better, with 1 in 5 employees (20%) reporting a negative impact on their mental health. However, this may be because of reduced working hours or furlough schemes, which have been prominent in the industry.
There are significant demographic differences, with women more likely to report a negative impact than men. Two-thirds (66%) of female employees say the impact has been negative, compared to 57% of men; however, 6% of both men and women reported an extremely negative impact on their overall wellbeing.
As we look ahead to restrictions lifting across the UK, businesses must now prioritise a COVID recovery plan and focus on how to prioritise employee wellbeing. Particularly for those sectors seeing declines in employee wellbeing during the peak of the pandemic.
However, research by Bupa has also revealed, over the past 12 months there has been a number of 'wellbeing gains' from working through the pandemic. Discovering an increase in wellbeing awareness across businesses, with 36% of those surveyed agreeing that their employer is now more understanding about mental health. The impact of workload on mental health has dropped from 36% to 27%, too.
Wellbeing in the workplace means different things to different people, so it's important to offer a diverse mix of wellbeing strategies. However, just as employers' perspectives towards workplace wellbeing have changed, employees' expectations are shifting rapidly as we adapt to the next chapter of working life.
As we look to the future businesses much place greater emphasis on the wellbeing of employees when setting out COVID recovery plans.
Accessibility is key
The number of health and wellbeing services offered by businesses over the last year has increased – especially in terms of access to remote or virtual support services. 14% of the UK employees surveyed for Bupa's latest Wellbeing Census said that their employer has introduced some form of initiative in response to the COVID-19 pandemic and hope that these changes will become permanent.
Businesses should look to follow a health-first approach to people management, ensuring employees have access to both mental and physical health support services. With the gain of a busines case point of view of increasing productivity, reducing absence in the workplace and boosting employee morale.
Focus on mental health recovery
The pandemic has had a huge impact on mental health, both at home and work. Research by Bupa has revealed that pressure was the most common cause of work-related stress last year, with many of the UK workforce experiencing mental health conditions such as burnout and boreout.
As we navigate through new ways of working, we need to keep the mental health needs of people at the forefront of business decisions.
For example, ensuring you have regular catchups with your direct reports can make a huge difference.
Provide access to wellbeing services
46% of the UK workforce believe wellbeing support services offered by their employer have improved over the past 12 months – a key wellbeing gain of 2020.
However, whilst we have seen an improvement in wellbeing services available, businesses shouldn't stop there. Over the next few months businesses should look to follow a health-first approach to people management, ensuring employees have access to both mental and physical health support services. As a result, businesses will see greater productivity, reduce turn over and absences – all which account for a successful business environment.
Encourage diversity at work
Whilst steps are being made to improve workplace diversity and inclusion across many businesses, we must strive to put diversity at the top of the agenda. Research by Bupa showed that 14% of UK employees would like to see more policies ensuring workplace diversity and inclusion over the next year.
As we look towards the future business leaders need to look towards how they can embrace diversity and inclusion within their organisations. From educating managers in diversity and inclusion matters, hiring leaders who understand the importance of these values and helping employees to feel comfortable to express themselves and their values -these are all achievable steps that can be taken to promote workplace culture, diversity, and inclusion.