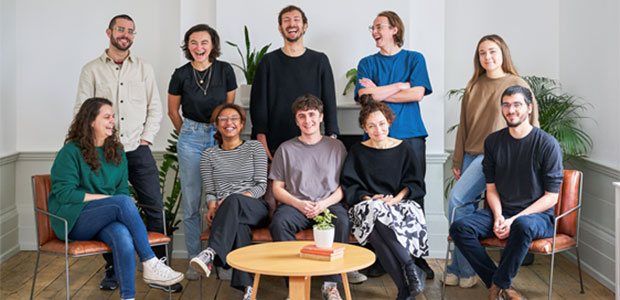 Mental health startup raises £2m to help companies emotionally support employees
Spill has announced that it has raised £2m in a seed round led by Ada Ventures. Spill is a London-based startup which provides remote mental health support for companies through the workplace messaging tool, Slack.
High demand for employee mental health support drove rapid growth for Spill in 2020. After launching its Slack app last January, Spill grew from 0 to 100+ paying companies in less than 12 months, and counts Typeform, Bulb and Depop as clients.
New research by Spill and Censuswide found that 38% of tech sector workers have considered therapy for the first time this year. The data also indicates that the need for psychological support may be greater for startups: 44% of those at smaller companies (10-99 people) considered therapy for the first time this year, compared to 31% in larger companies (100+ people). More than 1 in 4 (26%) tech workers also felt their company had failed to provide adequate mental health support in the last year.
Previously a message-based therapy app for iOS and Android, Spill relaunched in January this year to provide all-in-one mental health support through Slack. An employee at a company signed up to Spill can book a video session with a qualified therapist in just three clicks. Alternatively, they can message a therapist and receive a considered reply by the next day, or browse mental health tools and content - all through Slack.
Spill employs over 30 therapists around the UK, who work remotely over video, phone or message. All are registered with the BACP, NCS, or an equivalent professional body, have at least 200 hours' clinical experience, and a minimum three-year relevant degree. Among users who did a course of six therapy sessions, Spill was more effective at reducing symptoms of depression and anxiety than either NHS therapy or a course of antidepressants.
The £2m was raised from Ada Ventures, with partner Francesca Warner joining the Spill board, along with Seedcamp and the government's Future Fund initiative. Spill will use the money to develop proactive tools that help to create a more psychologically considerate workplace, moving from mental health treatment towards prevention. The raise follows a pre-seed investment of £650k in 2019 led by Passion Capital.
Calvin Benton, Founder at Spill, said: "The events of the past year have made workplace mental health issues front of mind for many, but these are problems which have long needed solving. It's vital that, in today's knowledge-driven economy, workers have access to high-quality mental health support that's barrier-free, stigma-free, and free at the point of use.
"And that's exactly what Spill will be able to deliver dramatically more of with the help of this latest funding round, led by Ada Ventures. We're excited to help more companies create environments where people feel secure, engaged, and fundamentally understood - which is not only the humane thing to do for the team, but it's the smart thing to do for the business. "
Francesca Warner, Founding Partner at Ada Ventures, said: "We've been looking to invest in a company tackling the mental health crisis our society faces for some time. We've struggled to find products that are accessible, affordable, effective, and used regularly. Spill's product is all of these things. We're pleased to have the opportunity to invest in this exceptional team and look forward to the product being available to millions of people in the years to come."
Jenny Buch, People Operations Director at Typeform (a Spill client), said: "Spill is helping us build a psychologically safe environment where people can bring their true selves to work. As a company, openly showing that you care about the mental health of your teams is key to reducing the risk of burnout in our ever-busy industry. Spill has been key to bringing this message across at Typeform. What sets Spill apart is that there's no stigma in using or talking about the service and as such Spill has been a very important asset for the mental health of our teams in 2020 - and beyond."