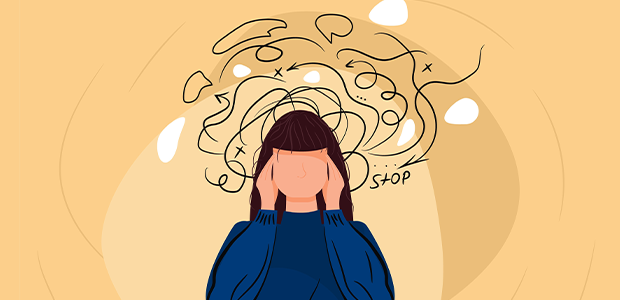 Mental health crisis hits autistic people in the UK
New research has revealed that 70% of autistic people in the UK haven't been offered professional support. That's according to Brain in Hand, the digital innovation healthcare company urgently calling for better support for the autistic community.
This news comes alongside World Mental Health Day, where this year's theme is 'Mental health is a universal human right'. Brain in Hand's survey of 575 respondents revealed that mental health has worsened for 58, and anxiety has increased for 62% over the past 12 months.
As a result, 43% have felt isolated over the past year, and more alarmingly, 26% have also had thoughts of self-harm.  
The research found that more people experienced a decline in mental health and increased anxiety if they were waiting for an assessment versus those who had received a diagnosis. Whilst a diagnosis itself could help a person to better understand individual challenges, it is essential that people are offered support post-diagnosis. Worryingly, 70% of respondents said that support was not offered to them, whether they were diagnosed or not. An astonishing 6% of people said they had received professional support that met their needs.  
A study from 2018 highlighted that the absence of, or inappropriate support, may itself be a risk factor for increased rates of suicide.  The lack of support offered to autistic people is alarming given they are at significant risk of self-injurious behaviour, with 66% contemplating suicide and 35% reporting a suicide attempt.
When looking at age and gender, older people were also less likely to be offered support, with 79% of 55s and over not being offered any help. With many autistic females misdiagnosed, a significant 75% of women also found themselves without support.
The news comes as some local health and care partnerships are removing access to autism and ADHD assessment for adults due to a lack of resources. But with only 9% receiving an NHS diagnosis within the target time frame of 13 weeks – and over half (59%) waiting more than a year to get one – there is an urgent need to transform how people access services and how those services are delivered.
Autistic influencer and author of The Autism Diagnosis Workbook, Victoria Ellen, commented: "The current system in place is appalling and mental health is suffering as a result. The Government must do more to make sure support is delivered to the community who need it so desperately. It's only through word of mouth that I was fortunate enough to discover digital support, which has gone on to help me better manage my day-to-day life. This simply wouldn't have been possible using the resources I was offered by healthcare professionals."
Dr Louise Morpeth, CEO at Brain in Hand, added: "Technology like Brain in Hand is going a long way in supporting the autistic community and is currently a lifeline to many people who are on a never-ending waiting list. However, to tackle the root of the problem, radical change is needed at a systemic level to ensure that every autistic person is empowered, supported appropriately and in turn, able to manage independently. A holistic approach to autism services is key. Greater government funding combined with digital access to help free up stretched resources is certainly a good place to start when it comes to helping to address the many challenges that the autistic community is facing."
Digital support is making inroads in empowering the community to self-manage, with platforms like Brain in Hand proving to reduce anxiety and help people deal with challenges in daily life.