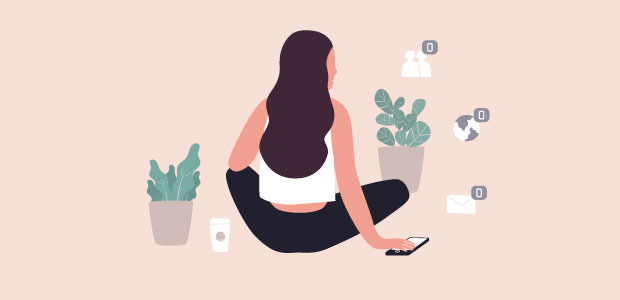 #MeeTwo
MeeTwo is an app designed as a platform for anxious teenagers who want to chat, discuss and open up about any problems they might be going through.
This can range in anything, from braces being too tight and hurting, to feeling depressed or anxious – it's a full spectrum. Originally the idea came from co-CEO Suzi Godson, who is a psychologist, journalist and leading expert in sex and relationships. Godson co-founded the app with co-CEO Kerstyn Comley, an education technologist, founder governor of a secondary school in London and volunteer teacher – who spoke to Startups Magazine to tell us the MeeTwo journey. 
Comley explained: "We all know that if you can start to talk about things it really helps to alleviate your anxiety. The way that the app works is that it is a very safe environment for young people to ask each other questions and give each other support and advice. 
From that starting point we then see them opening up about their problems, often experiencing talking about them for the very first time. From there the young people are then encouraged to go on to find a real world solution." 
Explaining that MeeTwo is a very early stage intervention platform and, not a crisis helpline, Comley said: "We don't support crisis, we are not trying to replicate Child Line they already do an amazing job in that area, so if anyone does come on and posts about things such as suicide, they will not appear in the app and then these teenagers are messaged privately with suggestions of the right place where they can get help – we're not here to offer medical or emergency treatment.
"Every single thing is checked before it goes live, and everything is anonymous – so this means there is no bullying, harassment or direct messaging. One of the jobs of the moderators is to screen out personal information, even the minutest details can allow people to be identified, and we mainly do this to prevent grooming."
Talking about mental health problems is just the first step, Comley explained: "The Heads Together campaign, with The Royal Foundation, was such an amazing campaign, and it really started to get into the public consciousness the need to talk about mental health, but ultimately that is just the first step. We now need to help people find solutions."
The idea of the app was something that Godson had been mulling over for many years as she herself has four daughters, so has seen first-hand how difficult it can be for young people to talk about their problems and awkward things. So from here Godson had the idea to create something that would allow teenagers to talk about sex or relationships. The two spent a year researching this problem and doing pilots within schools and what they found was a much bigger problem. 
"We realised you can't say to a young person 'you're allowed to talk about this thing that's bothering you, but you can't talk about the other thing' – we realised we needed to offer something broader than that."
After this decision Kerstyn and Suzi did even more work researching with young people to see what it was they liked, didn't get on with and worked best for them. From this they found that having a website wasn't the best idea as the users didn't like opening up and logging into a browser, but instead liked having an app.
On the app you can post a question which then appears in the feed, and other young people can go in and reply. Users can click a MeeTwo button which is to show empathy, and can click a like button on the replies.
Another element of the app, which is still in the pilot phase, is the directory function. 
"It can be hard to identify problems and put a label on yourself but you have to do that if you want to physically search for something. In MeeTwo teenagers can browse the directory in an informal way to see what sort of help is out there."
On the feed there are a lot of images, which you can click on for more content. Comley said: "We use images partly to help ensure the feed always has a positive feel, and we work with young artists, and sometimes users send in images – it is another way of expressing yourself."
The app also includes educational resources, and that is one of the ways it is funded. "We work with sponsors who are really interested in promoting their own information, like Young Minds for example, or we work with sponsors who want to support to mental health." 
The sponsors appear in the educational resources section, which are always relevant to what people are talking about on the app. 
At the moment children under 13 cannot use the app, mainly for GDPR reasons, but the founders are looking at bringing out MeeTwo Kids as their next project, aimed at a younger audience, which Comley and Godson are hoping to start early next year, and then following that at the other end of the spectrum, MeeTwo Uni – a support platform for students, with more university related problems.
Happening a bit sooner, in October, Comely and Godson are launching a MeeTwo handbook at an event hosted jointly by the Royal Society for Medicine and The Times. It all started by visiting schools and hearing so many children's stories and experiences of mental health that they decided to publish this as a resource for other young people to refer to. 
"We also then realised that young people only really know a handful of numbers, the big names and charities, but they don't know the other ways to help themselves. So we have taken the 19 most discussed topics from the app and added them to the handbook with a whole range of information, from apps, to books to recipes and ideas to distract themselves."