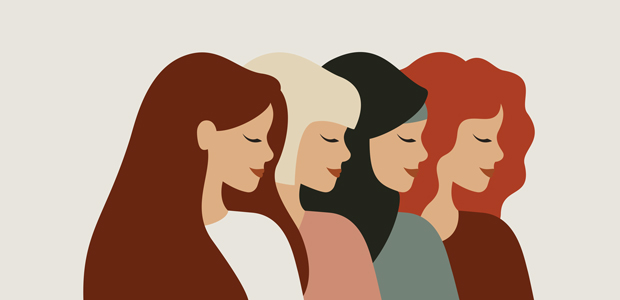 Meet the women-owned businesses who led from the top during the pandemic
Three inspirational female founders discuss how they made their start in business, how they have continued to grow throughout the pandemic, and their advice for aspiring entrepreneurs.  
Every year on 8th March, International Women's Day is celebrated to highlight the many achievements of inspirational women and encourage change for equality. 
This year, the founders of Caleño (Ellie Webb), Gamely Games (Hazel Reynolds) and OMGTea (Katherine Swift) share their stories for how they have grown their businesses and share their top tips for aspiring business owners. 
Ellie Webb, Caleño
Why and how did you start up your business?
I launched my business at the start of 2019 as a response to the mindful drinking trend. I had worked in the drinks industry throughout my career and had grown tired of the many boozy nights out and wanted to cut down my alcohol consumption. 
I knew that there were a lot more people like me that wanted to be more mindful when it came to drinking, but there weren't many options out there for alcohol-free drinks. There were only so many glasses of soda or water that I could have on a sober night out and I wanted something more exciting, with the complexities of a cocktail but without the alcohol. I saw the gap for a fun, colourful spirit alternative so I set to work on making my own. 
Not long after, Caleño was born. Caleño is inspired by my Colombian heritage and the time my family and I spend dancing, socialising and having fun when travelling in South America. "Caleño" is the term used for people from Colombia's second city, Cali, where my mother was born. My first drink, the Light and Zesty, combined traditional citrus, spice and tropical botanical flavours with ingredients such as Inca berry, pineapple and papaya which are common in Colombia.
I believe this is still a fairly untapped market and an increasing number of people look for non-alcoholic drinks that can fit into a balanced lifestyle of health, wellbeing and socialising, and this is reflected in our sales. When I put the product on Amazon, bottles just started to fly! By December we were selling 1,000 bottles a month through Amazon and by the end of our first year, we'd shifted 30,000 in total.
How has the pandemic impacted your business and how did you overcome the challenges?
We operate in both B2C and B2B capacities, supplying to consumers online and in supermarkets, but also to bars across the country. As bars had to remain closed during the lockdown, we had to place a greater focus on our B2C sales to continue to grow in this time. This meant we had to make more conscious efforts to engage with customers through social media channels and by partnering with other small businesses. 
This change in focus and increased promotion led to a 358% increase in sales from April to May last year, and we actually had record sales across our Amazon and online storefronts. People have still been really conscious about their physical and mental health during the lockdown, and alcohol-free alternatives like Caleño help on both fronts, so I think that's why we've seen such big spikes on Amazon and our D2C website.
What advice would you give to people wanting to start their own business?
One key thing is researching the market and making sure your product is something that people actually want. Check there is a need for it, ask people for their thoughts and refine based on their feedback.  
Network. When you start a business there will be things that you simply don't know, but there will be others that have been in your position that might be able to help. I've found it incredibly useful having contacts and people to reach out to if I have questions or need advice. 
And finally, don't underestimate passion. If you really care about your product and its impact, it will be so much easier to get through the hard work and long nights that come with starting a business. 
Hazel Reynolds, Gamely Games
Why and how did you start your business?
The idea for Gamely Games came as a way to get my then 12-year-old sister off her iPad and spending more time with the family. 
I realised the magic that games can bring and turned this little idea to get my sister to spend more time with us into a full-fledged product. I created my first game Randomise in late 2015, a party game designed to bring people together and add a little fun and laughter to the mix. I raised enough money on Kickstarter to bring it to life, then shared it with the wider world through Amazon, with the support of their Launchpad programme. 
The day after I set up Gamely, I found out I was pregnant with my first child, and for the six months after his arrival I was only able to work half an hour a day. Fortunately, I've been able to run my business flexibly thanks to selling on Amazon and having access to their powerful logistics and distribution network. This has allowed me to focus my time on growing the company and moulding it around my family and lifestyle. 
The sales exceeded anything I could have dreamed of, and by the following Christmas (2016) we were one of the top ten card games on Amazon! Over the past five years, it has been incredible to see Gamely grow from an idea to a thriving business. We were named the Amazon UK Small Business of the Year in 2019 and we've now sold almost a quarter of a million games worldwide.
Aside from the sales, it has also been gratifying to become a business that I have always wanted to see in the world, one that does good and has fun in the process!
How has the pandemic impacted your business and how did you overcome the challenges?
With families being stuck at home and looking for new ways to have fun, people were turning to products like ours. We felt incredibly lucky to be in a thriving industry and Gamely actually had a brilliant year in 2020, both in terms of our sales and the impact we were able to have on the wider world.
One of our biggest challenges was meeting the supply and manufacturing demand for the influx of sales. Using Amazon's logistics helped, meaning we could safely and efficiently fulfil these new orders. Our team of four have six young children between us, so balancing growing the company with all our extra childcare responsibilities was also something we had to manage! 
Like many others, we also tried to do our bit to help those in need. As part of this, we sent out more than 2,500 games to children and families in need.
What advice would you give to people wanting to start their own business?
Well for starters, I would say believe in yourself! At the time I launched Gamely my confidence was at a low, I had just quit a nightmare job and the thought of launching a business was admittedly daunting. 
Don't spend too much time thinking about your ideas and products, mock-up a prototype and start getting it into people's hands for real life feedback. And when you do, be willing to accept all the feedback you can get, take it on board, and keep iterating until you have something you are happy with.
Katherine Swift, OMGTea
Why and how did you start your business?
In 2010 my mum was diagnosed with stage 3 breast cancer, and watching her fight the disease made me realise that the most important things in life are family, friends and health. 
I wanted to do something positive to help and became involved in supporting some ground-breaking research, which amongst other things, highlighted the benefits of antioxidants in our diets. 
Among this research, I came across matcha green tea, which is known for having high levels of antioxidants. Both my mother and I started drinking the tea regularly and I wanted to find the best green tea available. This mission ultimately took me to Japan, where we now source high-quality tea for our products. 
Wanting to bring the benefits of organic matcha to the masses, I decided to create my own range of teas and founded OMGTea (Organic Matcha Green tea) in 2015. 
Thanks to the support of Amazon's Launchpad programme, we were able to have quick success with our products, and OMGTea products are available online through Amazon and in select stores across the UK including Ocado, Planet Organic, Wholefoods Market, Holland & Barrett and Harvey Nichols. We have even been awarded Great Taste Producer status by the Guild of Fine Foods and have been awarded a 2-Star Great Taste Award for two of our products, the AAA Grade and AAA+ Grade Matcha!  
The business has grown steadily every year since launch and we are now a six-figure business, something we owe in part to our Amazon sales which helped us to build momentum and reach a wider audience quicker. 
How has the pandemic impacted your business and how did you overcome the challenges?
We got a big national listing just before the first lockdown and unfortunately lost it a few months later because they had to rationalise all of their products as a result of the stores being shut down for a prolonged period. We have also seen our catering sales impacted.
However, we have increased focus with our online retailers and our Amazon and own website sales, which has helped to mitigate the impact.
What advice would you give to people wanting to start their own business?
I think one of the biggest strengths of OMGTea is the authenticity of the story behind the brand. In terms of advice I would give to other people looking to start their own business, I would suggest they build on their personal stories to develop their own business in an authentic way that is true to their values but that will also resonate with their customers or potential customers. It also means that on the hardest day of the year, you still get up and do what you need to do because you are passionate and believe so much in what you're doing. It's also important to remember to validate your product or service to ensure there is a market for it.