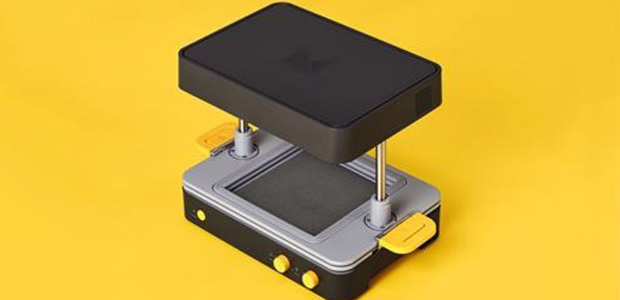 Meet the UK startup that is empowering micro-SMEs to be prosperous
The economic turndown resulting from Coronavirus is expected to have a devastating effect on SMEs, the extent of which will cost the UK's small and medium sized businesses an average of around £12,000, according to a survey which shows that two fifths of such firms are at risk of closing permanently.
The research commissioned of 3,700 Small and Medium-sized Enterprises (SMEs) by business insurer Simply Business showed that firms reckon the cost of lost work and earnings will come to £11,800.
However, for some startups, outstanding innovation has provided for a springboard to survive such periods of economic turmoil. Named as one of City AM's top 50 startups for 2019, desktop manufacturers Mayku have announced 100% month on month growth throughout the months of March and April. 
While all non-essential businesses have been forced to cease trading amidst the pandemic, with some retail outlets beginning to open their doors for the first time in the coming days, the quarantine has represented an opportunity for artists to allow their creative juices to flow.
With manufactured goods hard to come by too with disrupted supply chains, locally produced manufactured goods have soared in the last few months. Independent micro-SMEs have seen the demand for their produce increase, with Mayku's FormBox technology empowering maker's creativity of design and upscale their quantity.
The creators of the desktop factory, Mayku believe that the lockdown represents an opportunity for a community of stifled creators and crafters to be inspired, and turn their focus once again towards the love of creation. Co-founder and CEO of Mayku, Alex Smilansky, discusses the impact of COVID-19 on independent creators and the demand for manufacturing solutions.
"For many independent makers, these few months may prove to be some of the most pivotal in the history of their businesses. As many of their customers are cancelling orders and independent stores are shuttered amidst Coronavirus, makers are finding that demand, which has been steadily increasing for years, has suddenly dwindled.
"However, when one door closes, another one opens, and in this case a quieter period in terms of developing sheer quantity can also be seen as a time for creators to get back to their creative roots and immerse themselves in the design process. 
"At Mayku, we are committed to helping crafters and independent artists to bring their ideas to life, and we believe that the lockdown represents a fantastic opportunity for artists to revel in their creative tendencies and develop incredible new products for their customers whilst in lockdown."