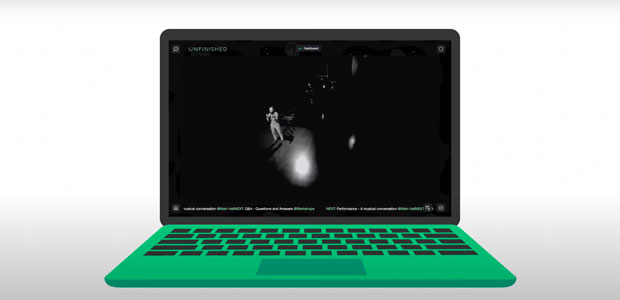 Meet the tech allowing offline events to move online
[FLOW] OS is making strides with a platform that changes the face of both online and hybrid events as we know them today. Launched as the world's first co-operating digital ecosystem, it is based on a unique proprietary framework with endless scalability that creates a new way to enable offline social interactions in a 100% customisable digital environment.
For event organisers, this means that offline events can be moved online with ease without compromising the experience - as well as providing a unique platform for events to be hosted in a hybrid format, making them truly global and fully inclusive.
The technology creates unique experiences that are adaptable to the needs of each event, going way beyond what we get with current video-conference solutions. Imagine this: navigating a virtual venue map, jumping from a conference session, to an art performance, to a workshop, to an interactive networking session; all from the comfort of the user's web browser - with no need to download additional software. 
By way of credentials, [FLOW] OS has already hosted two events from major clients within its first month in the market - the latest of which was built from the ground up with just 7 days' notice: UCL's Finance Conference in London, the largest and most prestigious student-led conference in the EMEA region, with top-level leaders from Goldman Sachs and J.P. Morgan amongst its speakers and attended by 550 participants. This followed a hugely successful launch with the hosting of this year's Unfinished Festival, a multi-disciplinary event (which up until 2019 had been exclusively held offline) featuring appearances from the likes of performance artist Marina Abramovic and author Priya Parker, amongst many others.
Matei Dan Vlad, President of UCL's Investment Society, said of [FLOW] OS: "Moving our flagship event into the virtual space, we were unsure about how it would turn out. Minutes after the main stage had closed, I could safely conclude that the team's dedication, hard work and creativity enabled us to put together a powerful, inspirational and perfectly-run event. [FLOW] OS was the perfect partner for this journey." 
Radu Negulescu, founder and CEO of [FLOW] OS, says: "The [FLOW] OS team has been hard at work to provide two major clients with a one-stop-shop solution to move their events online while replicating the offline experience for its attendees, and we couldn't be more excited about the result. Our core purpose was to deliver a fully customised platform that declutters the user's online ecosystem, bringing all the necessary tools and information into one intuitive and easy to navigate space that puts the event itself at the very centre of the experience. The results delivered for our first two events are testimony to the platform's efficiency and the quality of the team behind its implementation."
The team at [FLOW] OS is continuing working on evolving the platform to bring in additional capabilities and applications - from the workplace to the virtual schoolroom - and will be announcing upcoming event collaborations soon.