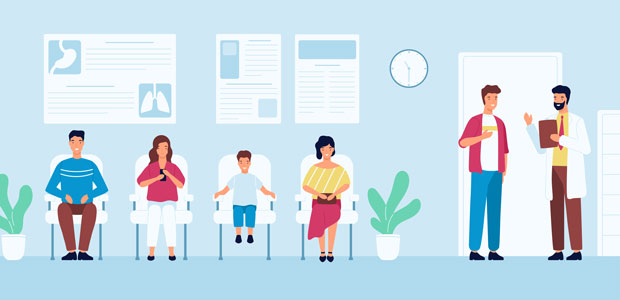 Meet the surgeon on a mission to tackle NHS waiting times with tech
Here, Startups Magazine's Lanna Cooper speaks to former NHS surgeon, Dr Owain Rhys Hughes, who handed in his stethoscope after 18 years in medicine to tackle the UK's broken referrals system, which he noticed was costing the NHS valuable time, money and resources and was contributing to long waiting times.
During his time as an Ear, Nose and Throat (ENT) surgeon, Dr Hughes saw first-hand that significant silos existed between primary care and specialist care; and that there was very little communication between these two important parts of the healthcare system. Dr Hughes explained: "GPs will often send a letter to a specialist, but it can be very slow, and a lot of vital information can be lost in that gap. This is obviously incredibly frustrating for patients as they end up having to repeat themselves, take another trip to the hospital and it can take a long time to get a simple response from a specialist."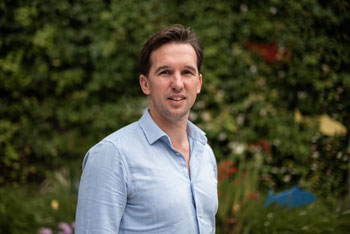 It's clear to see that this is a big problem that is slowing down patients' access to the care they need, which also costs the NHS a lot of time. Dr Hughes explained that not only is this not working for the patient, but it also makes life harder for clinicians, as they often end up seeing patients that aren't in serious need of being seen at hospital. This exacerbates already extensive waiting lists.
The solution
Dr Hughes, Founder and CEO of Cinapsis, has been working hard since 2018 to build the tech behind his startup, which enables hospitals to provide specialist advice to local GPs through its integrated communication platform. With the aim of improving care and reducing unnecessary referrals, the Cinapsis platform - which is called 'SmartReferrals' - uses business intelligence and Artificial Intelligence (AI) to give patients the right care at any time.
Accident and emergency (A&E) care
Even if you've never been to A&E for a broken arm or leg, it's pretty much common knowledge that you'll be waiting for hours. According to insights from Cinapsis, patients are waiting longer than ever in A&E. For the past six years, the four-hour target has been missed in hospitals across England. NHS Digital 2019 – Hospital Accident & Emergency Activity 2018-2019 found that 330,000 patients waited longer than 12 hours in 2018. This increases the workload for an already understaffed workforce, contributing to burnout.
In the world of COVID-19, preventing non-urgent patients from visiting A&E unless absolutely necessary has never been more crucial. In addition, maintaining social distancing is a logistical challenge that hospitals must be able to meet in order to prevent the spread of the virus between patients and staff. 
Cinapsis' SmartReferrals is a simple solution that connects GPs to consultants within seconds, allowing them to contact the local on-call specialists securely and get advice. The call is also recorded, and the outcome is sent to the GP and their practice in a PDF letter. If the call doesn't connect right away, then the user is provided with an option to request a call back. 
Clinicians can securely use the app on the move from any device and are able to turn off notifications so they aren't disturbed when they're not at work. They can also work as a team and hand patients over to colleagues easily. Clinicians don't have to worry about remembering patient information or uploading it manually, as Cinapsis ensures outcomes are automatically recorded in patient lists. 
The web-based platform allows clinicians to manage patients together, which enables faster clinical decision-making and better patient flow. This also means that hospitals and commissioners can drive down costs by reducing demand for face-to-face services and design the delivery of specialist healthcare services using their own triage data.
Planned care: could advice and guidance take minutes instead of days?
One Integrated Care System (ICS) in Gloucestershire wanted to improve the triage of dermatology referrals. Despite the Clinical Commissioning Groups (CCG) buying digital cameras for all GP practices, 90% of two-week wait referrals were sent without an image attached. 
One problem was that the digital cameras were often left in one consulting room and weren't easily available when they were needed by GPs during a consultation in another room. 
The Gloucestershire ICS wanted a platform that made it easy for GPs and nurses to take photos securely using only their smartphone, and share them with dermatologists at the local hospitals. At the same time, the dermatologists reported that they found the system that they were using was slow and complicated. They wanted a faster platform that allowed them to work from anywhere and provide advice quickly.
The CCG commissioned Cinapsis to develop a mobile app that solved problems for GPs, nurses, and specialists. The Cinapsis SmartReferrals app allows GPs and nurses to use their mobile phone to capture images in a quick and secure way.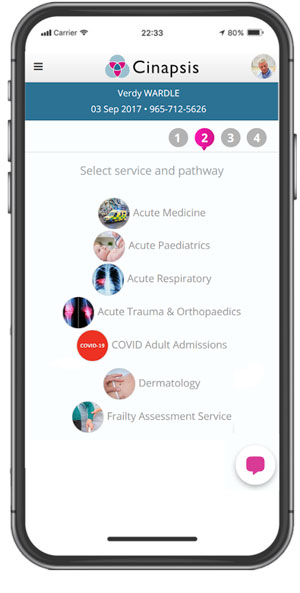 Prior to Cinapsis, only ten percent of two-week wait referrals had an image attached. Now, 100% of cases are complete with images and clinical information. Also, consultants are working remotely for the first time and are completing Advice & Guidance cases in minutes or hours rather than days. GPs get notified when a response is complete and 70% of patients are managed without a face-to-face outpatient referral.
COVID-19
Of course, I couldn't help but delve deeper into the elephant in the room: COVID-19. Cinapsis quickly adapted its platform when the UK was experiencing the peak of the virus in March. The technology now allows GPs and paramedics to consult through the app where local consultants working remotely will then advise where to send the patient. 
Transportation can also be arranged through the app, and the patient will either be transported to the ICU or the acute or community hospital.
"COVID-19 was and still is a huge problem for the NHS. It has meant that clinicians have had to change their way of working, very quickly. We were fortunate enough to be quite well established and used by the NHS already, so we'd already demonstrated the value of this type of remote working; so there was definitely an understanding and trust in the way we already work. 
"In early March, it became very clear that we needed to scale up, and bring lots of different types of clinicians on board to support different ways of working. Before COVID-19, clinicians would only work in their own speciality but when COVID-19 hit, people all across the country were suddenly having to work collaboratively across different teams, so we had to quickly respond to that and allow them to work in that way," explained Dr Hughes.
Funding journey
It comes as no surprise to me that Cinapsis has been fortunate enough to have received investment quite early on in their journey, as they are doing such amazing work to help our wonderful NHS and healthcare providers deliver quality care to patients. Dr Hughes told me that they were also lucky enough to have won several innovation grants that enabled the company to grow and develop the technology. 
Dr Hughes also stressed the importance of developing the right partnerships. He said: "One of our first investors was also our technology partner, so rather than just getting money from a VC we've been able to leverage that relationship which has helped us get to where we are now.
"Personally, I've always found that fundraising can be a huge distraction. Of course, there are some problems that you'll face on your startup journey, that you just need to work through. Funding will help, but sometimes it can distract the company from the actual problem they are trying to solve. So I made it a personal goal of mine to remain focused on the problems in front of us; and that's why innovation grants worked so well for us because we were able to solve problems for our users at the same time. 
"Anyone that's working in the healthcare sector will tell you that handling patient data comes with huge barriers, because there's a lot of regulation that needs to be put in place and there's a lot of expertise that you need to bring into your company to achieve this. Perhaps if you're working in another sector then there isn't the same level of expertise required, but we've had to have everything in place before we've even started selling to customers. But that is the nature of working in healthcare and handling patient data," explained Dr Hughes.
One of my favourite questions to ask founders is if there's any particular story or reason behind the name of the company. I had a small hunch with Cinapsis and was very happy to have my theory confirmed when Dr Hughes told me that the reason stems from his speciality in ENT. 
In the nervous system, a synapse is a structure that allows a nerve cell to pass an electrical or chemical signal to another nerve cell. He said: "Basically there are six synapses, so it's not spelt the same but phonetically it sounds the same. There is a process where the chromosomes cross over and that's where the DNA gets switched over from one to another so it's an exchange of information. The idea is that the synapses allow the information to be exchanged which then allows the whole system and organism to evolve and become better, which is what we are doing with the healthcare sector."