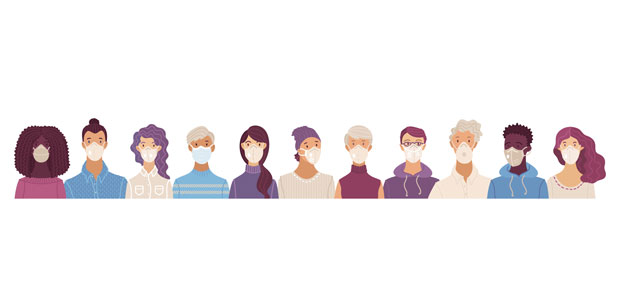 Meet the startup tackling COVID-19 with autonomous robots
AgileDisinfect is a new startup founded by graduates from the MBA programme at ESMT Berlin. It aims to tackle COVID-19, by disinfecting indoor spaces by using autonomous robotics and other advanced technologies. Startups Magazine spoke to Mouin EL-Khechen, Co-Founder and COO of AgileDisinfect to find out more.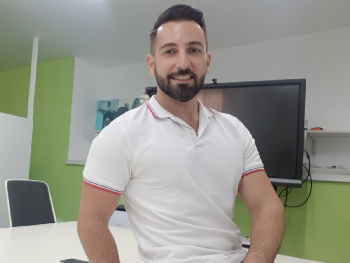 Tell me about your startup and what you do?
AgileDisinfect is developing a smart robot that provides 3-in-1 functionalities. It uses UVC radiation for disinfecting surfaces, ensures a touch-free customer experience - a feature used in hotels, hospitals and restaurants - and uses Artificial Intelligence to detect customer behaviour and emotions, and to recognise objectives and environments.
Where did the idea come from?
The COVID-19 outbreak proved that our environment, healthcare systems, and daily life routines lack important measures to prevent the spread of viruses and germs. Schools were closed, big cities went in to lockdown, and markets crashed. Billions of dollars were spent to contain the spread of the disease in many countries. There was a lot to learn from the COVID-19 experience and we believe that a lot can be done to help contain the virus and also to be prepared for a future pandemic threat.
Everyone was looking at the healthcare facilities, offices, and shopping centres, but few if any, were focusing on the hospitality industry. The hospitality industry in general and the lodging sector (hotels) specifically were hit hard by the pandemic. Although we expect the industry to recover to pre-COVID levels by 2023, there has been a shift in customer behaviour or preference that demands active disinfection of surfaces.
Meanwhile, we believe the industry's current and usual disinfection methods are neither efficient nor cost-effective, and while the industry will be challenged to meet the new customer demands, it will be eager to reduce overhead costs, and this is where we decided to bring-in value through active, smart disinfection and automation using new technology, so we created AgileDisinfect.
Our device will help them in active disinfection (opposed to passive disinfection), contactless room and venue services, as well as enhancing their customer service, operations and revenues by the means of a deep learning algorithm and big data analysis.
What technology is involved?
UVC radiation for disinfecting

Robotics for movement

Machine Learning algorithms and AI for behavioural and emotional detection

Cloud technology for data mining and analysis

Other IoT related technologies for communications and integration.
So far our device can be controlled through devices using Android, and soon through ones operating on iOS and Windows.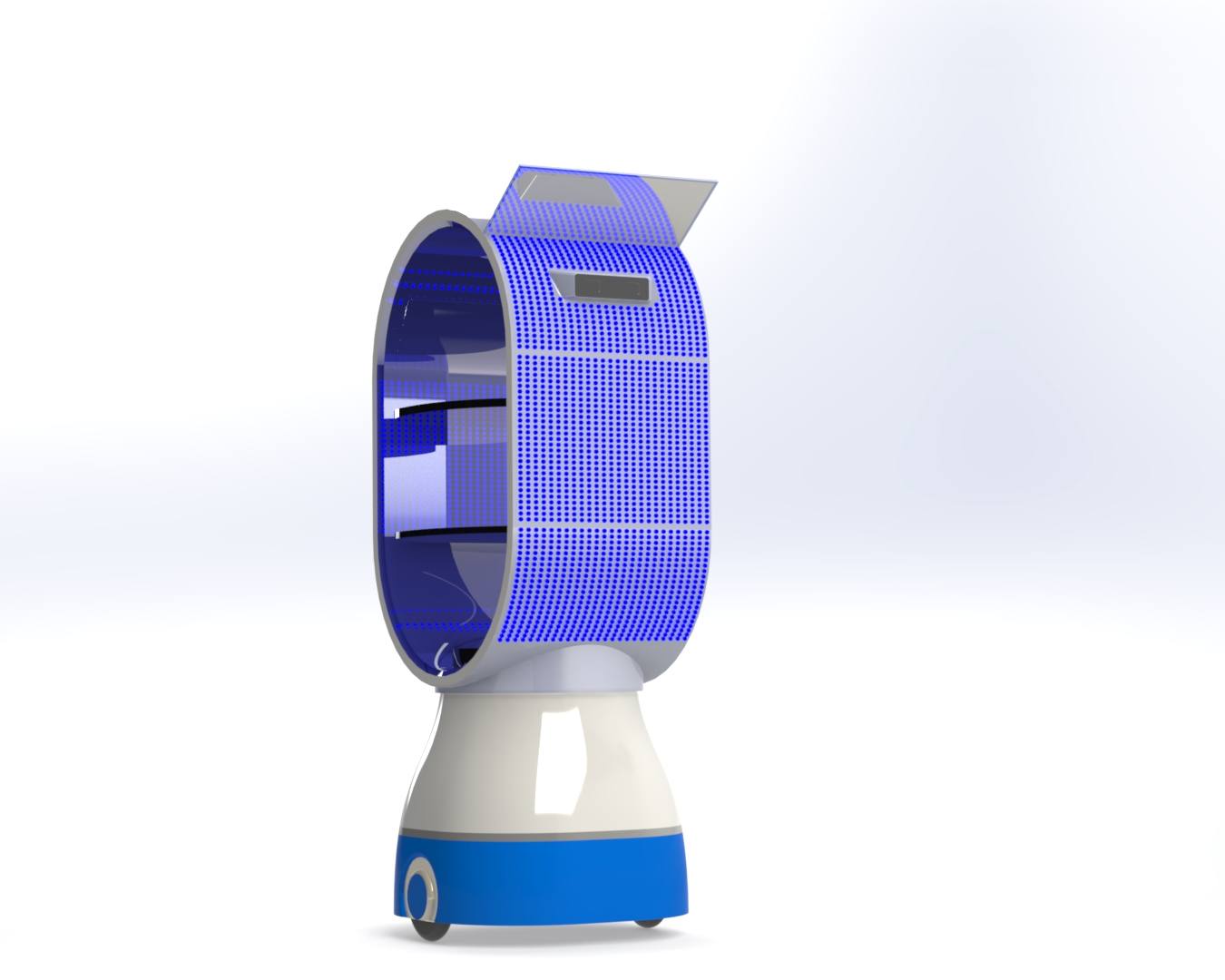 How many people have you got on your team?
We are two co-founders, who are ESMT Berlin EMBA alumni: Farah Charafedine and Mouin EL-Khechen. We've also got two engineers; Liwaa Naim (Mechanical Engineer) and Rawad Haidar (Computer Communications Engineer), and one angel investor; Fernando Lamas, all of whom are also ESMT EMBA alumnus.
What is the main goal?
Our main goal is to enable entities to become efficient in providing safe indoor environments, free of viruses and germs.
What makes your business different from others?
Open-innovation, agility, perseverance and passion. We are confident, that we will bring innovative solutions to the market, at competitive prices.
What has your funding journey been like so far?
We received our first angel fund from our colleague (alumnus) at the European School of Management and Technology (ESMT) – Berlin, who believes in what we are doing.
What have some of the biggest challenges been so far?
The operations are taking place in Lebanon for now. We are facing challenges in almost every aspect due to external events. The country is sadly going through very hard times; lockdowns due to COVID-19, economic and fiscal collapse, political and civil unrests, protests, diminishing essential commodities in the market, hyperinflation, and on top of that was the recent explosion in Beirut. It has been a very tough time for us as a team.
Members of the team lost dear friends and others had their homes damaged. However, as painful, and as inhumane the situation we are operating in is, we decided to create our own opportunity; we are working harder and smarter, investing more time and effort. We want to succeed, and we want to set a good and motivating example for other startups operating in underprivileged countries.
How has your business managed or adapted during COVID-19?
COVID-19 was both a challenge and an opportunity. The idea came from the outbreak itself; the pandemic has exposed the fragility in our societies and economies; it brought an opportunity to adapt to a 'new normal'. We were under curfew, and we were working and meeting remotely like everyone in this world is doing. We had a little break between the two waves of the pandemic, and that period was the time where we have manufactured our first working prototype.
What sort of effects has the pandemic had on your industry?
The pandemic had positive effects on the automation and robotics industry. We believe there is a higher demand for what we do, and our team is agile and efficient at working remotely. Yet, it is quite the opposite for the hospitality industry, our target industry, as it was hit hard, and experts believe it may not return to pre-pandemic levels until 2023.
However, they believe, in our target industry, businesses that were able to adapt to touch-free service and advanced disinfection procedures will be well-positioned to meet customer demands when it returns.
How difficult is it to break through into this sector?
We will find out very soon!
Do you think the pandemic will change that in any way?
We believe the pandemic made it easier already and will make it more easier for us to break through if it worsens. We hope it will not worsen, so we are up for the challenge as we already have our contingency plans in place.
What do you have planned for the future?
We will be launching our product in the Middle East and Latin America and scaling up to raise Series A to enter new markets. Our focus will be on Hotels. Yet, because our product can be customised to meet customers' requirements, in terms of functionalities, features and price, it can be sold to restaurants, schools, clinics, offices, and even residential places.