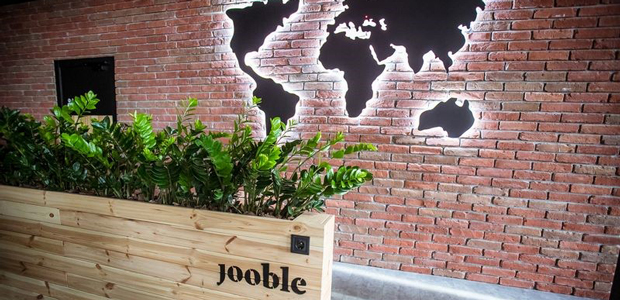 Meet Jooble
Ukrainian company Jooble creates an IT product that defeated Western companies with investments worth millions in the competition. At the same time, the company has already created more than 400 jobs and continues to expand its staff to help people around the globe find jobs more effectively.
Two programmer friends
Roman and Evgeniy met in Kherson, at the physical and technical lyceum, where they studied together from grades 9 to 11. For three years they shared one desk, participated in mathematics, computer science and physics olympiads, and then entered the same faculty of the Kyiv Polytechnic Institute – computer science and computer engineering. And, of course, they shared a room in the dormitory.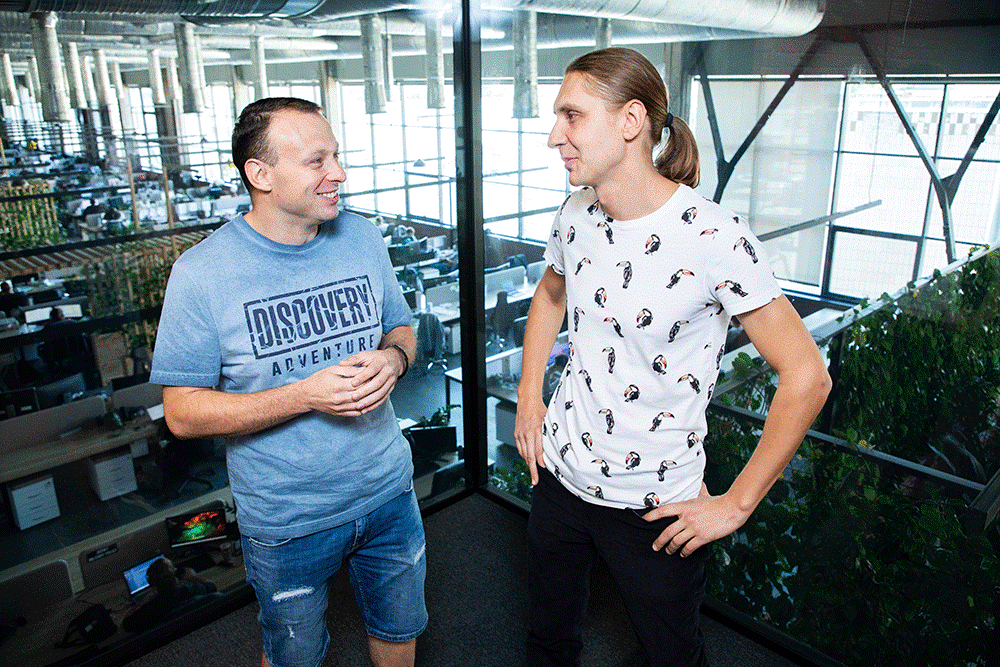 "We both already knew how to code well enough, and the first year at the institute was such a disappointment for us! Because we realized that there was nothing new to learn there," recalls Prokofiev. 
Therefore, we both got a job during the first year at the institute: Roman has got a job at a very young product company Terrasoft, where he became the fifth employee, and Zhenya – at the nascent Ukrainian outsourcing, Innovative marketing company. 
"At that time, there were very few product companies in Ukraine. And I got the opportunity to see first-hand how the code that programmers write turns into money," Roman recalls.
He worked for a year at Terrasoft, after which he decided to create a product himself.
A Million Dollar Student
Prokofiev saw an opportunity in the pharmaceutical industry: large pharmaceutical companies, employing hundreds of medical sales representatives throughout Ukraine, still kept their records in Excel. Prokofiev decided to offer a software solution – the so-called geographical management system.
At that time, no one made such solutions in Ukraine, and the price of Western products started from half a million dollars. Roman offered an alternative at 5-10 times cheaper – from $ 20,000 to $ 100,000, depending on the configuration. He registered his own development company and named it TeamSoft.
The first six months, Roman worked alone. He rented a two-room apartment on Garmatnaya and opened an office in it.
"It was a building of old dilapidated housing stock. There I wrote the code from 8 AM to 12 AM. Often I stayed at night and slept on the couch – the main thing was to visit the dormitory 3-4 times, take a shower, because the shower did not work in that apartment," Roman recalls.
The first customer of TeamSoft was Novo Nordisk, the world's largest insulin manufacturer, the second was the Darnitsa pharmaceutical plant, and that was the beginning of an upward trend.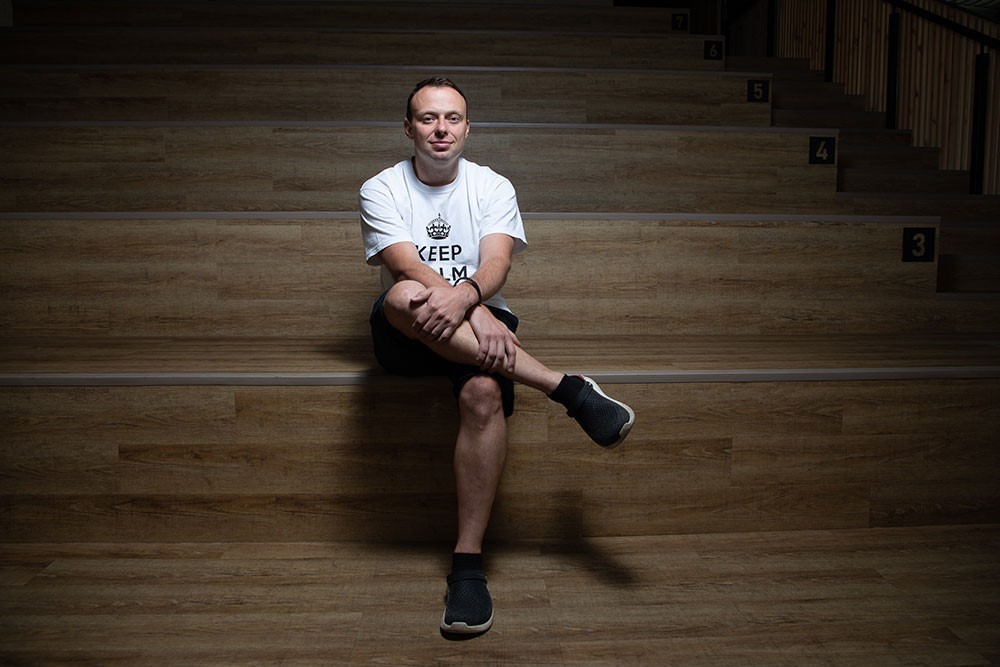 "I put on a jacket and went to negotiate with the CEOs of large companies. I was heavier back then than I am now, I looked solid in a suit and managed to make an impression of a serious contractor. At the same time, I was a second-year student," Prokofiev recalls. 
This did not prevent Roman from building a strong local leader: 60% of all medical representatives in Ukraine used his software product. The company went beyond Ukraine. It kicked off its operations in Russia, Kazakhstan as well as other CIS countries.
However, Prokofiev did not leave the institute.
"My parents did not have a higher education, so they had a pipe dream for their children to have that education. Therefore, I stayed full-time, I passed every exam, received a diploma, handed it to my parents and said: "Your dream has come true." That was the last time I held the diploma in my hands," Roman said.
Closer to business
In the meantime, Zhenya became a very skilled low-level programmer, however, he realized that he was far from where the money was. In order to communicate more with businesses and understand their needs, he quit Innovative Marketing and went on to introduce electronic document management. Later, he began selling a CRM-system by Microsoft.
"It was very difficult for him to quit programming and engage in sales, but he did it for the sake of development because he wanted to work for himself," recalls Roman. 
One day, two friends, as usual, had lunch at Zdorovenki Buly on Khreshchatyk, and Sobakarev shared with Roman a business idea – to make a news aggregator. He took a moment to think about it. Roman agreed, but with a twist.
"I was not and I am not a consumer of news now. I don't understand why people read the news at all," says Prokofiev. – At that moment I was just looking for an employee in my team and realized that I was spending some unrealistic amount of time doing that. The services that were available at that time did not help: the filters were terrible, a lot of duplicates, the search was disgusting, there was no relevance. Therefore, I suggested to Zhenya to create a job search engine instead of a news search engine. He thought about it and agreed."
We discussed the concept right on the spot. And after 6 months, in October 2006, we introduced Jooble to the world.
Like Google, but for jobs
The first version of Jooble was written in a dormitory. The students didn't do any market analysis – they simply came up with the idea and started implementing it. Only after a year and a half did they learn that such a product had already existed in the USA for a long time – and because of it, Jooble has not yet entered the American market.
The name was changed right on the last day before the big launch. Initially, they wanted to name the search engine Joogle – like Google, only taking the first letter from the word Job. Then one of their female friends proposed to delve deeper into the topic and call the service Jooble.
"We immediately rushed to check the domain, and it turned out that Jooble was available. This is how we got the name. The concept was ours, but the final touches were done by our friends," Roman explained. 
They didn't bother with the business model too – pay per clicks from direct employers. At that time popular job sites had a fixed rate for vacancy placements. "We thought this was unfair to the employer. Because it is not clear what you will receive for these conditional 200 hryvnias: your vacancy could be viewed by 10 candidates or 10,000. Therefore, we decided that our placement will be free – only the click on the vacancy is paid," recalls Prokofiev.
According to him, subsequently, IT companies grew very fond of this model. "They didn't have the concept of "implementing a budget" – they had the task of finding a person and spend as little money as possible. And we helped them to achieve that," says Roman.
The story of the white rabbit
"How did the rabbit come about? This question is asked so often that we would have to come up with some kind of corporate legend," laughs Prokofiev. But the real story is pretty trite.
One day, Zhenya returned to the hostel at 5 in the morning and brought with him a plush toy – a white rabbit. Roman was surprised:
"Sobakarev is a stern man, and to see him holding a rabbit is like seeing me in a ballet tutu. He said, "I was at a birthday party and I liked this rabbit so much! Let's make a logo with it!"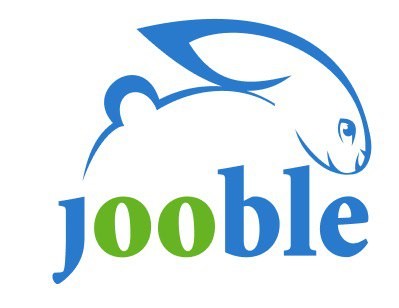 Prokofiev sent his partner to sleep it off. In the morning Yevgeniy not only did not forget about the idea, but he zealously defended it. Many IT companies have an animal on the logo: a penguin for Linux, a fox for Mozilla, a spider for Doctor Web, a bat for The Bat. "We thought that such an image is easier to remember than the name – associative memory works easier. Therefore, it was decided that the rabbit should be incorporated into the logo," says Prokofiev.
We gave the task of developing our logo to a freelancer. Job search is not a fun topic, so it was expected that the options would be concise and austere. The logo was supposed to be such so that it could be easily printed on any product. But the artist saw the Jooble rabbit in his own way. 
"When we received the first three versions of the logo, I probably never laughed like that again in my life. Those were some kind of freaky cartoon-type rabbits with carrots…
We wrote to the designer, "Dude, are you out of your mind? Have you seen the terms of reference at all?" After those comments he changed his game – he immediately sent us a new logo – and right to the point. That is the logo we use today. We didn't even experiment with colors – the designer sent it in blue, and so we left it. And we have never changed it since," says Roman.
Traffic from metro
The students decided to attract the first users from their turf – they decided to spread printed advertisements on campuses.
They ordered stickers, and when Prokofiev came to pick them up, an employee of a printing company said that his daughter found work on Jooble.
"I remember that day like it was yesterday. Back then I thought to myself, "Wow, there's even no advertisements yet and we already have feedback," he recalls. 
Stickers were distributed on campuses, and they also bought advertising in the metro – we had to pay about $5,000 for an A4 banner. "We initially did everything honestly. Advertising was bought directly through the Metro administration or advertising agencies. We did no harm to Metro's properties," says Prokofiev.
Prior to advertising, Jooble had about 200 organic visitors a day. After advertisements were posted, this figure soared to about 3,000 visitors per day.
However, this figure did not grow for the next 1.5-2 years. Hardworking times were waiting for Jooble and its founders.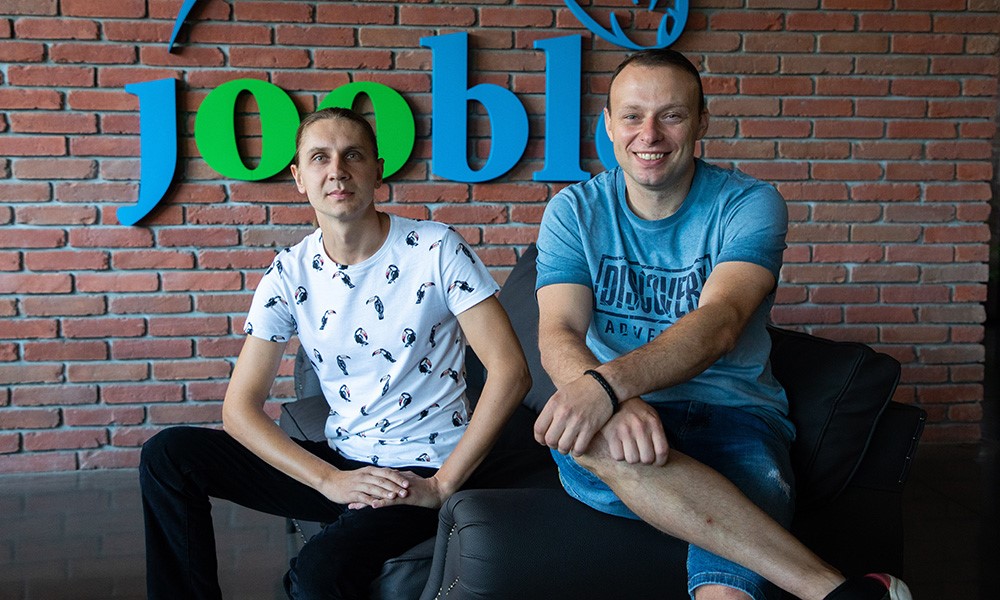 A real company on 25 square meters
It was 2008 when Zhenya and Roman finally hacked the Internet – as it turned out, Google was in charge of everything on the Internet.
"The moment of growth happened when we realized that the largest source of audience on the Internet is Google. We realized that we need to be able to rank in search engines. That when a user wants to find work, the first place he/she goes to check is Google. And if you're not on Google, you don't exist," recalls Prokofiev.
The partners began to look for ways to get into Google and gain a foothold there. When their experiments were successful, Jooble began to grow rapidly – each year the amount of traffic to the site increased 4 times. 
At that time the company already employed 12 people – 3 developers, 5 sales managers, accounting and support (two people from the first team still work in the company). 
The team rented a 25 square meters of space inside a renovated building of an abandoned factory, in which they managed to fit 12 desktops and a kitchenette.
"We used to enter it one by one, like crabs, moving to our respective desks. The view from the window – scattered scrap metal. It was great," Roman smiles, "On the upside, we ordered the blinds with our signature rabbit painted on it. We felt very proud. Once you enter you immediately realized that you entered a real company, not some shady office."
Kick in the pants
Having barely survived the lack of growth, Jooble faced yet another crisis – the very global economic collapse of 2008-2009. Ukrainian companies began to massively cut costs – primarily staff costs. Nobody hired new people (except crisis managers, but these vacancies were not enough to keep Jooble afloat). 
"The market dried out literally in just two months, and our entire model collapsed," Roman recalls. "We realized that we had only two options: either we are closing everything now, we are firing everyone and leaving one person who will support the server remotely, or we are trying to explore other markets." 
We chose the second option – when you are standing on the edge of the abyss, you don't really worry about risks. And already in January, they realised that they were right. The product, tested in Ukraine, proved to be excellent in Russia, Kazakhstan, and Belarus (they decided to start with tapping into the Russian-speaking market first).
One of the largest job sites in Russia, HeadHunter, began working with Jooble back in 2012. "At that time there were not many aggregators on the market, so we connected to everyone who was at least somewhat noticeable in traffic. At that time, Jooble was one of the top 5 traffic aggregators in the Russian Federation," says Maxim Grozov, Head of Digital Marketing at hh.ru.
According to him, today Jooble has more than 20% of the total traffic of job aggregators for hh.ru. "At the same time, the aggregator is within high-efficiency margin in terms of the cost of desired actions, when compared with other partners," Grozov emphasized.
Overcoming difficulties rallied the Jooble team.
"I remember the guys decided to tap into the English-speaking market before the end of 2009 at all costs. And then, the day is December 31, New Year's Eve, eight o'clock on the clock, but no one goes home. Everyone is waiting for the English version to be uploaded. We waited until it came through, then drank a glass of champagne and only then everyone ran to their homes," Roman recalls. 
The next market was Poland. For Jooble, it was very exciting, because firstly, no one knew Polish, and secondly, it was necessary to significantly rework the support platform in order for diacritical signs to work. Nevertheless, the launch in Poland was the most successful in the history of Jooble – the site literally "fired off". 
"It had a wow effect on us. We launched in the country without knowing the language, yet we still managed to offer value. It was very cool," recalls Prokofiev.
After that, Jooble began to confidently advance through Europe. 
Big story of Jooble
"I saw that we could make a big story out of Jooble," says Roman.
Today, Jooble is present in 71 countries (Western Europe, South America, Asia, and Eastern Europe). For example, the audience of the UK Jooble official website today is more than 1 million visitors monthly. The geography of income is quite diversified – no country brings more than 7% of the total revenue. 
Over the past year, the company, according to Roman, has doubled. Jooble has become the second most visited job search site in the world: more than 90 million visits over the past month, about 850 million over the past year.
The company does not disclose any financial indicators. "We understand how this can harm us, and we take advantage of the fact that we are a private company," explains Prokofiev. However, according to him, all employees see how revenues are changing every week.
All this requires continuous changes in the software product. The development never ends.