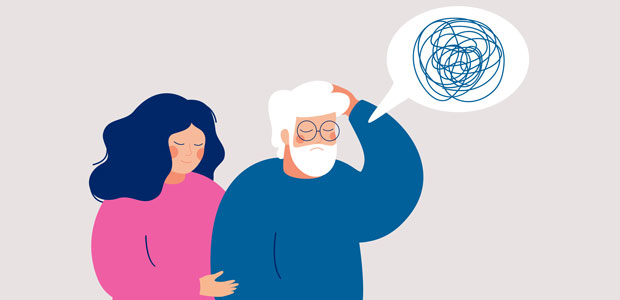 Meet the healthtech startup improving dementia care with AI
Healthtech startup, Mindset, is on a mission to make neurological care more accurate and accessible by building clinical tools through exciting, app-based campaigns. Startups Magazine spoke to Hamzah Selim, Founder of Mindset to find out more.
Tell me about your startup and what you do?
Our first product, Mindset4Dementia, is the world's largest dementia AI initiative, and takes the user through a fun, clinical consultation - but on your latest Apple device.
By using the app, you teach an AI how the brain works, making it better at noticing when something isn't quite right. With support from the nation, our AI can spot the early signs of dementia, enabling us to then screen and safeguard the most vulnerable members of society by delivering the neurological care they deserve from the safety of their homes.
Building app-platforms that enable communities to help improve our understanding of disease not only empowers the public (charting 5th of the Medical AppStore), but also yields live-saving clinical findings. Hence, Mindset plans to scale this concept, with similar campaigns to support mental health and women's health. 
Where did the idea come from?
During neurological consultations, a neurologist may move their finger around, asking patients to follow the finger with their eyes. Simultaneously, neurologists watch a patient's eyes closely, assessing for minor abnormal movements that may be indicative of disease. Importantly however, this skill is hard to learn, and is usually only performed well by experienced doctors.
Whilst using Snapchat however, I noticed that eye tracking technology was nothing new - in fact, it had been built into simple filters available to all Snapchat users. This then prompted me to wonder why similar technology had yet to be adapted into neurological care, given the potential for increased accuracy of disease screening.
With this revelation, my BSc project was born, and Mindset4Dementia has since grown from there.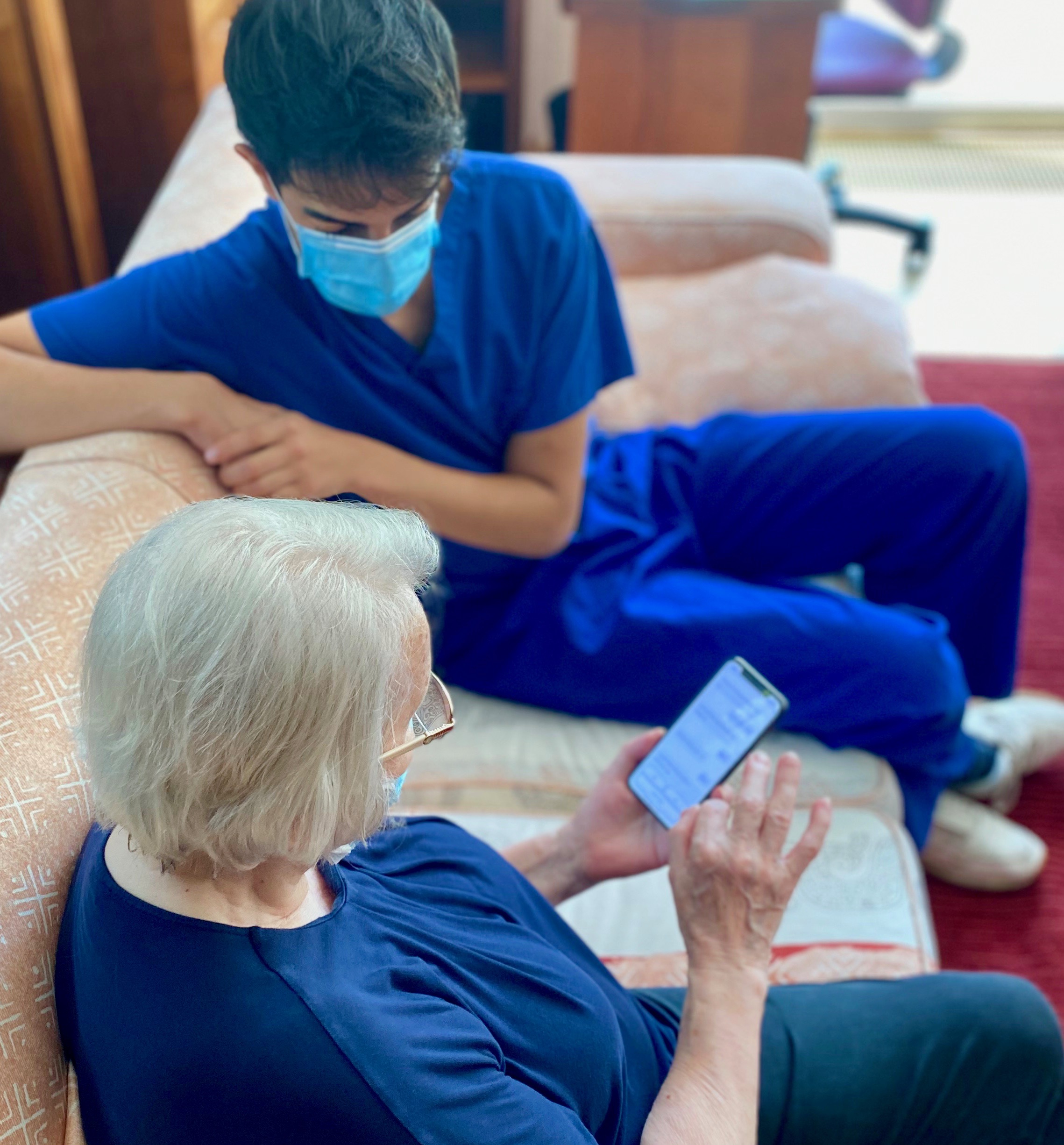 What technology is involved?
Mindset4Dementia takes clinically validated diagnostic tests and brings them to life in your phones as fun, interactive tasks. By harnessing a repertoire of sensors, ranging from Apple's Augmented-reality (ARKit) to TrueDepthAPI,  Mindset4Dementia is able to capture a robust, clinically accurate snapshot of the brain's health.
The insight is scrutinised by AWS machine-learning, which is structured to recognise symptom patterns and identify risk-factors. Importantly though, highly sophisticated technology is of little value if not also extremely easy-to-use. That's where Mindset's patient-centric design comes in. Utilising Apple's latest SwiftUI package, we've integrated the warmth of our NHS into an honest, compassionate user-experience.
Lastly, in keeping in line with good clinical practice, Mindset makes certain that data is kept confidential, anonymised and GDPR compliant. Ultimately the focus is to deploy an intuitive application in a manner which ensures proper diagnosis, safety of patients, and security of data above all else.
How many are on your team?
Mindset has a core team of 15. The team is composed of experts in multiple fields, from clinical medicine to coding, AI to animation, legal compliance to logistics, etc. What allows us to accomplish a lot with a relatively small team is our multidisciplinary approach i.e. every team member is involved in all aspects of the product. This results in efficient and outside-the-box strides.
What is the main goal?
Mindset's mission is to make neurological care more accurate and accessible by constructing data-driven, clinical tools through exciting, app-based campaigns. The immediate campaign, Mindset4Dementia, aims to deliver affordable dementia care at the touch of a button by training an AI to recognise early signs and symptoms. Mindset hopes to launch further campaigns, enabling patients to take ownership of their health whilst driving clinical medicine forward.
How have you found funding?
Mindset got its first boost from Imperial Enterprise Lab's VCC competition, which bettered our business and put us on the funding-radar. Subsequently, we formally partnered up with engineering giants, OrangeJellyFish, who catalysed our front-end tech.
After our launch, we reached #5 on the AppStore, which translated into positive media attention. A 5-minute slot on Ian King's SKY News put us in the sights of VCs and now we're in the midst of a spicy seeding round.
What have some of the biggest challenges been so far?
Whilst coding, we realised that a lot of technology in health is often built under the guise 'people will have to use it anyway, so it doesn't really have to feel great'. The challenge was breaking this norm where it's ok for patient records to need a chisel and hammer to update, bleepers to be shaped like bricks, and apps that somehow boast more bugs than features.
Having said that, building clinically accurate digital health solutions that boast slick design and modern features is much easier said than done. You can read about how we took lessons from bedside experience, and packaged it into a beautiful, clinical app, here.
How has your business managed or adapted during COVID? What sort of effects has the pandemic had on your industry?
Internally, one working constraint is that our medical team often work on the frontlines during this pandemic. However, being placed in front of our users has made us realise the urgency and need for Mindset4Dementia, prompting a genuine drive from us to go-to-market as quickly and efficiently as possible.
In terms of our industry, the pandemic has been especially hard on the 850,000 people living with dementia in the UK. As it stands, this group of people makes up one of every five COVID deaths. Not all of these were caused by COVID-19 - self-isolation and social distancing have exacerbated the dangers of living with dementia. With critical aspects of care, such as symptomatic support and visitations now restricted, Mindset is working relentlessly to deliver our piece of technology to the nation swiftly and to the highest-of-standards.  
How difficult is it to breakthrough into this sector?
It's often forgotten that medical technology needs to not only be attractive, but also uphold NHS values, such as being accessible and ethical. While building tech that puts patients first and revenue second is hard, it is an absolute necessity. I don't think the pandemic has changed that, if anything, I think it's made this truth stronger - and that's a good thing.
What do you have planned for the future?
We plan for Mindset4Dementia to become the world's largest dementia initiative, gathering tons of useful data that can then be used to improve dementia care. Then, we plan to complete multiple similar campaigns, packaging clinical care into compassionate apps to better understand mental health and women's health.
We've chosen to focus on mental health and women's health for very specific reasons. From the data we've collected so far, and from other research conducted during this pandemic, we can see that mental health has been hit hard by the need for isolation, and disruptions to normal life.
Additionally, women's health and research is known to have always been neglected. By ensuring accurate and accessible care for mental health and women's health, we aim to bring these fields to the forefront of medicine.