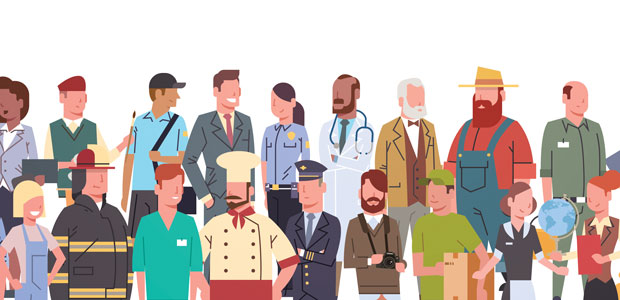 Meet the Entrepreneur who is changing the face of workwear
Uniforms and workwear may not seem the most exciting subject - until you talk to James Bolingbroke.  James set up his company in October 2019 - just in time for the pandemic, but that didn't dilute his passion and he's taken his fledgling business from a part-time enterprise to his full-time passion. Let's find out what inspired him - and his plans for the future.
What made you decide to start a workwear business?
I come from 15 years in the construction industry and my wife's family are in print.  My wife had been running a small business promoting wedding-related personal gifts and I put this all together and came up with workwear and uniforms.  I saw an opportunity to create a service offering good quality workwear and thought 'Why not?'.
How did you get the business off the ground?
I covered my bases by launching the company while I was still working full-time, so I spent a lot of evenings and weekends building the business. 
I soon realised that I had no desire to be part of the cheap and cheerful brigade and started researching suppliers to find clothing that was great quality, hard-wearing and looked good. 
If you put a pile of budget T-shirts alongside the same number of good quality ones, you can see the difference.  The material is more substantial, they usually feel softer and are nicer to wear - and while the initial cost is higher, they last much longer.
My first customer was someone I knew from my days in building supplies.  However, most of my business has been built up online, through the website and my activity on social media.  I've worked hard to be the visible face of the brand - because I believe that people buy people, not a company.
My first supplier was a recommendation from someone, but I knew I needed to take the time to learn about the suppliers, the products, what good quality looked like and - just as important - the service offered by the suppliers.  I invested time in getting to know my suppliers.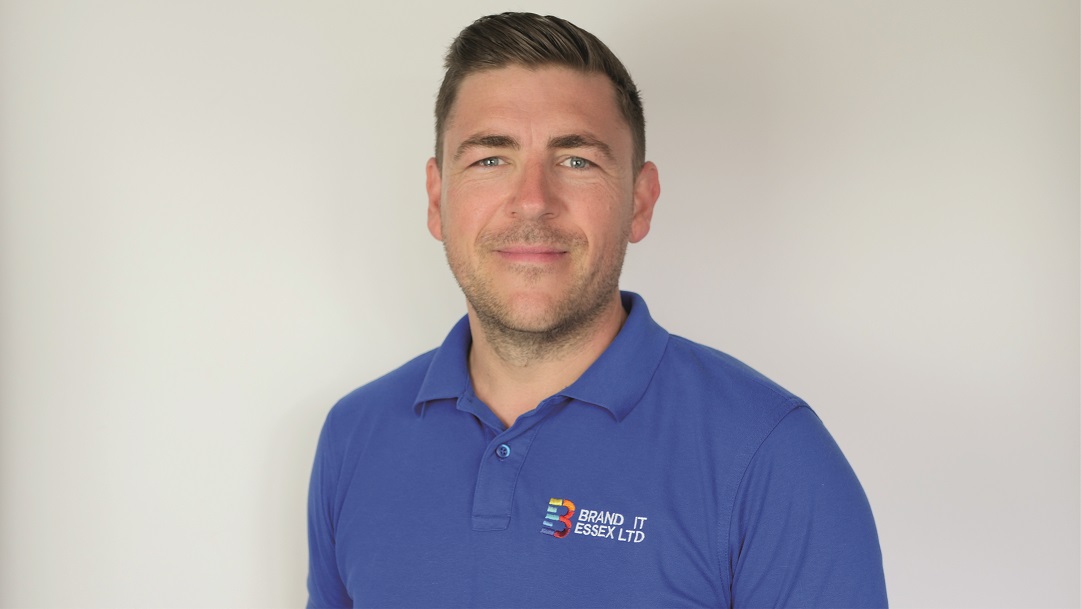 What sets your business apart from your competitors?
I think it's my dedication to quality - not just with the products, but with my service too.  When people understand that paying a bit more for good quality isn't actually expensive, because the clothes last a lot longer - and look good for longer too.
I take the time to work with customers and solve their problems when I can.  For instance, some logos are just not possible to embroider and produce a clean look.  I've added a graphic designer to our team to help customers develop their logos to enable them to get a professional and smart result, whether printed or embroidered.
How do you see the business developing?
We started off with branded (and unbranded) clothing and our range has developed to add promotional gifts and there's more coming.  I want to be able to give our customers everything they need around branding.
That's one reason I've brought a graphic designer in.  My vision was to offer a one-stop branding service, with print, signs, marketing material - everything that a company needs to promote and advertise its services.  We've already added these to the services available and I'm always looking to add more.  All it takes is for a customer to express a want - and I'll do my best to fulfil that.
I'd like to grow a team of enthusiastic people who are willing to learn and get satisfaction out of the work they do.
It's all about people - not just the customers, but the people in the business.  They need to be nearly as excited about the business as I am.
What do you wish you'd known when you started out?
Not to be afraid to release control.  Having help with social media and graphic design has not only given me time to grow other areas, but the abilities others have brought to the table have enhanced our business. 
What advice would you give someone who is thinking of starting their own business?
My top advice would be to invest in a good coach or support function.  There will be lots you won't know; lots you need to know and plenty that will be scary and hard.  Having great support and knowledge people around you will help you grow. I recommend you invest in training, developing your knowledge and personal development.  Every day is a school day for me!