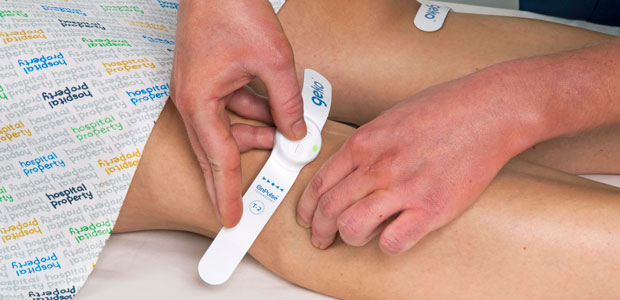 The medtech startup transforming the way healthcare is delivered
Sky Medical Technology was set up in 2007 with one key mission: to partner with medical professionals around the world to enable them to transform how healthcare is delivered. Here, Startups Magazine speaks to the Bernard Ross, Founder and CEO of Sky Medical Technology to find out more.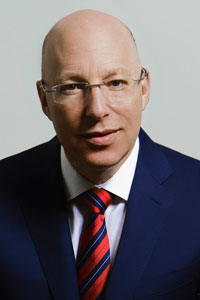 Tell me about your startup and what you do?
Our journey began with the development of OnPulse, our bioelectronic technology, into the geko device.
The geko is a wearable device that helps address a range of medical disorders, from complications related to swelling after surgery, to the closure of hard-to-heal wounds, to the prevention of life-threatening blood clots. The device is applied at the knee and works by sending a small electrical pulse down the lower leg to increase blood circulation.
We work with medical professionals that embrace innovation to demonstrate how the geko device has improved patient outcomes and changed clinical practice, to ensure as many patients and doctors as possible can benefit from the technology.
We have come a long way: having completed successful Series A and B funding rounds, clinical trials to prove the geko device is effective and securing regulatory approval from key industry bodies, we now have 175 registered patents in our portfolio and the geko is actively being used in hospitals across the globe.
Where did the idea come from?
As a species we have always walked to keep us healthy. When you use your calf muscles by just walking, they naturally expand, squeezing against the veins in the leg to push blood back up the leg. When people are unable to walk or move, such as after major surgery, blood can remain in the deep veins which increases the risk of life-threatening blood clots. 
If you add together the deaths every year from breast cancer, road traffic accidents and AIDS, multiply it by two - that is how many people die in hospital every year from blood clots. It is the single largest cause of preventable death in the NHS. Yet blood clots are an often overlooked health problem.
Doctors use Intermittent Pneumatic Compression (IPC) devices in a hospital environment to prevent patients that have had surgery and cannot walk around getting blood clots. IPCs are inflatable sleeves worn on a patients leg to push blood around the body. However, research shows 30% of patients are unable to be prescribed them or find them intolerable.
Through clinical research and real world data, we have developed an electronic device that does a similar job to IPC devices but can help those that cannot use them.  The geko device is comfortable to wear, effective and saves health services money. Each deployment of the geko device in UK stroke patients is estimated to save the NHS £334 per patient, amounting to an annual saving of £7.6m.  
What technology is involved?
Sky Medial Technology's pioneering OnPulse bioelectronic technology is embedded in our easy-to-use, wearable medical device, geko.
Mimicking the body's own nerve signals, OnPulse uses electrical pulses to stimulate a nerve in the lower leg, activating the calf and foot muscle pumps, resulting in increased blood flow in the deep veins, equal to 60% of walking, but does so without raising someone's pulse or blood pressure. 
How many are on your team?
We have a growing team of 32 people, ranging from R&D to sales professionals to quality and regulatory experts. Our executive team collectively has more than 100 years' experience in the medical devices and life sciences industries.
As our device continues to be adopted in hospitals in the UK and worldwide, we will be looking to expand the team and broaden our skillset to meet growing demand. 
What is the main goal?
Our goal is to simplify treatments for clinicians and improve the experience for patients. The growing number of people living longer continues to place an increasing pressure on healthcare systems globally; healthcare professionals are stretched, and resources are finite.
Addressing this issue relies on innovation and, together with our medical partners, we are at the heart of a medical technology revolution that will help to change the way health services treat patients.
What makes your business different from others?
Often technology startups want to be seen as 'disruptive' in their field. Although our proprietary technology helps to solve challenging medical problems, we want to be anything but disruptive. Our goal is to integrate into healthcare systems and make the adoption of our device as easy as possible. That is why we work closely with our medical partners to identify what their needs are and help to serve them with our technology.
One of the key differences with the geko device is that it is a single product relevant to multiple medical applications: the prevention of blood clots, the prevention and treatment of swelling (pre and post-orthopaedic surgery - fractures or breaks); and wound therapy applications (hard-to-heal leg ulcers). As a platform technology, we are able to manage the unmet need of patients across multiple different care pathways.
How have you found funding?
Sky Medical Technology initially received funding via an EIS investment scheme. Funding has also come from Corporate Venture Funds in Japan, Canada and the USA, such as Nissha, Revera, Trudell, Haog Hospital and Texas Medical Centre.
What have some of the biggest challenges been so far?
Bringing any new medical device to market is a huge challenge but having recognised the potential of the technology, we were determined to make it a reality. How you do this in each market can differ significantly from region to region.
A carefully selected distribution network has allowed Sky to partner with companies experienced in bringing new innovations to market, strong in regulatory compliance and entrepreneurial in spirit.
How people pay for their healthcare differs globally, particularly in the US and China where private self-pay systems are in place. With a successful selling model established into the UK's National Health Service, we are now emulating this same practices in marketing geko to healthcare systems globally.
How has your business managed or adapted during COVID?
Fairly early on in the pandemic, research showed critically ill COVID-19 patients are at an increased risk of blood clots as they are unable to move and keep their blood circulating. Responding to this challenge, the NHS ordered more than 4,700 geko devices for its Nightingale Hospitals. We had to respond quickly and efficiently to deliver the devices on time and play our part in the fight against COVID-19.
While some of our clinical studies have slowed down due to the pandemic, our established network of clinical partners have continued in their routine use of geko and we have been able to share their adoption stories through PR, and across our distributor partner network, to spread geko awareness for wider trusts and hospitals to benefit internationally.
Just recently, during the pandemic, Luton & Dunstable University NHS Trust adopted the geko device acute stroke VTE prevention, influenced by the success of clinical data generated by the NHS Royal Stoke University Hospital.
How difficult is it to breakthrough into this sector?
The medical device industry is growing exponentially, predicted to be worth more than $6bn in 2020, growing to $8.5bn by 2025 - with bioelectronic medicine being one of the fastest growing areas of healthcare.  In 2019 alone, almost 14,000 patent applications were filed with the European Patent Office (EPO) in the field of medical technology.
However, there are many hurdles to overcome before bringing a medical device to market. It requires rigorous testing, clinical studies, and healthcare professionals who will support and champion your product - all of which requires money, time and commitment. 
The biggest hurdle to securing approval is having enough clinical evidence to demonstrate beyond doubt the value of the innovation. At Sky Medical Technology, we have gained nine FDA clearances for the geko device and it is the only National Institute for Health and Care Excellence (NICE) - approved, bioelectronic device of its kind to be cleared by the US Food and Drug Administration (FDA) for VTE prevention across all patients groups, including non-surgical patients - alongside clearance for oedema reduction.
What do you have planned for the future?
Our journey from 2007 has taken us from a medical technology startup to being named one of the UK's Top 100 HealthTech Pioneers in 2020. We want to continue this journey by growing in-market sales in our focus markets worldwide by getting more doctors on board, using our technology so more patients in different care pathways can benefit.
We are on the frontline of research into blood clot prevention in COVID-19 patients and will continue working with clinicians to respond to challenging medical problems. Sky Medical Technology has come a long way since the outset, and as products become less objects of value and more the means for remotely accessing information and experiences, future iterations of the geko will continue to evolve in this direction.