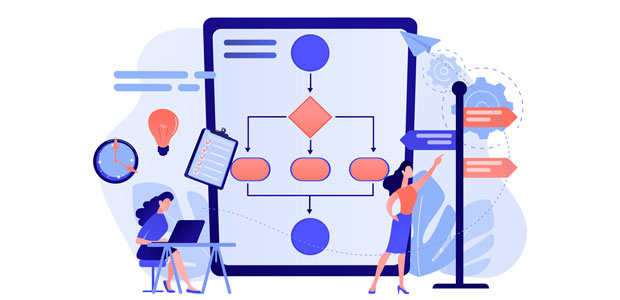 Mazuma revamps offering to meet growing small business demand
Mazuma, online subscription accountancy service, has announced the launch of a new technology offering, featuring a modern, highly accessible app and a contemporary website. Both of which outline additional resources and provide further advice for small business owners across the UK.
Alongside the launch, the organisation has reviewed and enhanced the packages it offers to its clients, to better tailor them to individual needs and ensure they get the best value for money - particularly important in the current economic climate.
The updated technology has been designed by Mazuma, specifically for Mazuma's customers. The company realised nothing currently existed in the marketplace that was suitable for the most common needs of its small and micro business clients.
Designed to be easy to use and more efficient than other offerings on the market, clients can use Mazuma in whichever way best suits them. If they are technologically savvy, they can use the app and share receipts and data directly, but if they want to continue sending receipts via post, then Mazuma's technology will scan and record the receipts on their behalf, before sharing it with the client's dedicated accountant. Both technologies are GDPR compliant and secure, for peace of mind. 
Commenting on the launch, Mazuma Co-founder Lucy Cohen said: "We've invested heavily to ensure our technology offering is totally bespoke and built with our clients in mind. Whether they are a tech-fan or a tech-phobe, we want to be able to help make their accounting as hassle-free as possible.
"There are so many new startups and sole traders out there and our new website and offering provides them with a hub of advice and support, to ensure they can make the best, informed choices, and reduce the stress involved in small business finances. The technology means we can be more efficient, therefore helping us to keep costs down for our clients - something that is so important in the current financial environment."  
This year has seen the business strengthen significantly, with an impressive projection to have onboarded 500 new clients and achieve a revenue growth of 20% by the end of the 2020/21 financial year. The investment in technology forms part of Mazuma's mission to continue growing and expanding to 10,000 clients in the next three years. 
Indeed, the micro business market continues to grow. Since June 2020, the number of new startups and small businesses in the UK has soared and latest ONS figures suggest the trend is continuing, with a 27% increase in new businesses in the week to Friday 29th January 2021, compared with the same time last year.