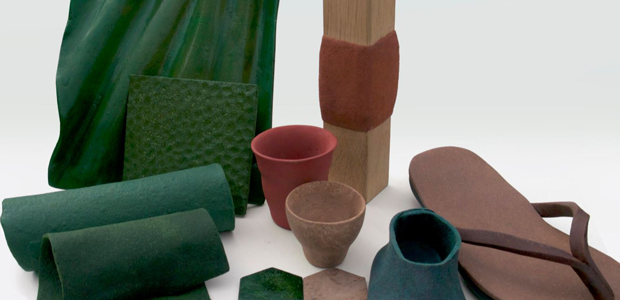 The material that can change the world
We are in the year 2020, which means a lot of things. However, one major transition more people are turning to is sustainability and a meat-free world. Not just giving up meat as a food, but all animal based products, however, this can prove difficult when it comes to clothing and the fashion industry.
Well, not anymore. As part of the latest CRL accelerator programme sponsored by Mouser Electronics, I was introduced to the founder of the startup, Biophilica, with an amazing idea behind it – a rigid and flexible material made from urban plant waste.
The Biophilica founder, Mira Nameth discovered urban plant waste can be made into beautiful materials that are local, compostable, and recyclable in an existing recycling stream, after she was walking down the street one day and picked up some plant waste and thought: "Why can't we use these for something more than just it being waste on the floor."
Having previously been a designer for some big brands, then also working in illustration – particularly with a deep interest in plants and botanicals, Nameth explained: "I liked the way they looked, the colours and shapes of them." It seemed like a perfect fit wanting to work in the re-design process of plant waste.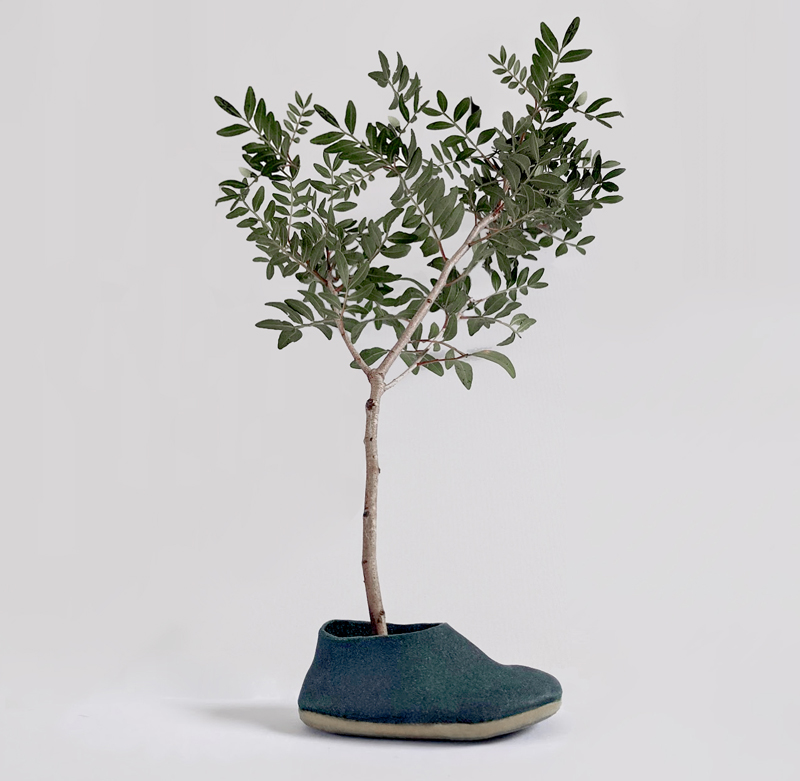 So Nameth took a number of raw materials and looked at all the properties, when suddenly it came to her – the idea of a vegan leather. "I really wanted to make it look and feel like real leather, the smell not so much – but these products smell nice – like a good earthy smell," she explained.
It was two years ago the idea was born, and it has been quite a journey since, Nameth explained: "A lot of the tasks we were looking at when we started were pretty rough and not looking great. At first the challenge was just getting it to stick together and not crumble."
This of course took a lot of research and the testing and trying of different formulas. "Not all of them were completely vegan to start with but were vegetarian, but as we started the process we thought why not make it completely vegan, we want it to be inclusive."
As she carried on, Nameth realised there was a lot of plant based leathers that have a fair amount of plastic in, so again decided she wanted the product to not include any plastic materials. She commented: "We have been very adamant with the no use of plastic at all – we want it to be guilt and plastic free. People don't have to choose between an animal based, or a plastic based product.
"We are really excited about the potential of it, this is a good thing and we can use lots of species and types of plants and waste. It is very efficient as we take whatever you have left over."
After working with a professor at The Imperial College London, Nameth explained they believe the product is carbon negative, she added: "But we are working on validating that. We are going after funding so we can get a lifecycle analysis of the product to see what energy and carbon is actually used in the process."
This is the right material for a changing world, as we know it is using green waste, but not only that it uses different parts of the plants and plenty of different species, so there is a very low resource process, in comparison around 0.0006% of water is used in regular leather production Nameth stated: "Leather is the most environmentally destructive material."
The team is working on improving the material in a number of different ways, they current can emboss a lot of different textures on it, so for example it can achieve a smooth finish, or can have the traditional look and feel of leather. It can even portray the distressed leather look. They can also produce different colours, Nameth explained: "Brown and green are the easiest ones to achieve, of course black is easy to achieve too. The hardest is pure white."
The end goal for Biophilica is to take over the planet Nameth laughed, but she wasn't joking as she explained to me the initiative Fab City which is focused on cities becoming more self-sufficient, she said: "The idea is to have cities work on their own and our product could be one way to do that, by making places more circular and having them produce their own food and products like this one."
There are eight million trees in London, and the city is actually the first National Park City in the world, which will work very well with Biophilica's product plans. Nameth explained: "That means there are 1.2 million tonnes of green waste in London, but this got me thinking – what if you could do this for all the cities in the world? We could have this type of production for all the mega cities in the world."
Biophilica obviously has a number of different audiences and industries that would benefit, but one major sector is the fashion industry, Nameth explained: "I am really interested in the fashion industry, it looks like they are looking for vegan leather – especially some of the big players out there. People ideally want it to be local, and that is the beauty with products being made out of green waste, when people are finished with their leather products they can just put it in the garden and it will break down.
"This is really exciting for the fashion sector, it could change fast fashion, but not only that big brands want to be part of the change."
Of course another big sector is the furniture industry, but there are more requirements when it comes to the materials here, so it could be more impactful further down the line. Nameth commented: "It is bigger amounts though, so will have bigger impacts!"
Finally, the automotive industry is another that will see big benefits, as a lot of car seats are now made from leather, so there are many possibilities here.
Talking about being part of the CRL cohort, Nameth said: "CRL has been a wonderful experience so far, a bit of a game changer for us – especially as a designer and not a material scientist. They provide great guidance – not just with the materials but the whole businesses and startup side of things. To have the support and psychological support has been invaluable, and additionally to have people around you that believe in you has been truly amazing."
More recently Biophilica has won the Creative Conscience Award, and been featured in Trend Bible 2022 Spring Summer Home & Interiors, so the future is looking very exciting, this is just the start!
One last note, you may be thinking what an interesting name, Biophilica, as that is what I was thinking pretty much throughout the interview, so Nameth smiled and explained: "'Bio' stands for life and 'philica' stands for love for, so translated the name stands for 'love for life'."
I could not have thought of a more perfect name for both the startup and the founder behind it.
Biophilica is currently crowdfunding you can check that out and find out more here.