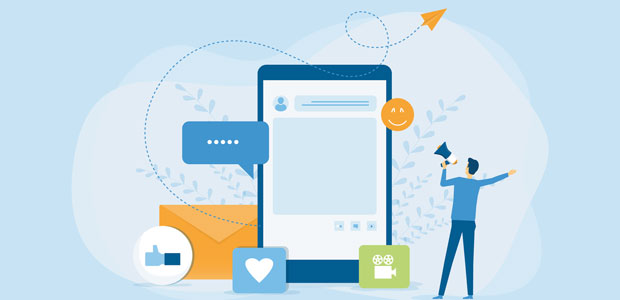 Marketing startup proves an effective sales channel during coronavirus
The Czech marketing startup for home product testing, Testuj.to, for brands and e-shops has proven to be a new way of reaching customers, even during the coronavirus period. Testuj.to not only addresses customers directly, it also acquires valuable reviews for a given product or brand. B2C will never be the same again.
Companies and brands are looking for new ways to reach customers and are discovering terms like D2C (Direct to Consumer) and D2F (Direct to Fans). Looking ahead, this effective path - to retain or attract customers - will be paved with gold.
Eva Čejková, Founder and CEO of Testuj.to, confirms the interest in micro-influencers and their reviews: "During the coronavirus period our demand increased by 70% in one month. We have implemented a total of 104 test campaigns in a total of 14 communities."
She added: "Just in March alone, new brands such as Henkel, Walmark, Samsung, Mark Distri, and I love Hummus newly became clients."
The output of a campaign is for clients to raise their profile in the target community, micro-influencers to share their experience on social networks, and, last but not least, to get reviews on Heureka.cz.
In addition, clients gain insight through the NPS calculation (customer loyalty rate), stars, and primary data about the group of testers who have participated in the testing.
"I really appreciated the sophisticated Testuj.to model how to get feedback from testers during lockdown, because we could never have achieved such a high response rate in surveys if we had conducted them ourselves. In addition to questionnaire answers, we also received very valuable independent reviews on BIO HUMMUS, which are helping us understand how customers perceive the product. In our "food business," customer perceptions are the first and last word in any success, so I'm glad that Testuj.to gives us their relevant feedback," said Kamila Lhotáková, Co-owner of I love Hummus, evaluating the experience with Testuj.to.
Foreign companies who already use the D2C approach include Disney, who for the last ten years have been actively buying top brands that create valuable content in the entertainment industry - Pixar, Marvel, Star Wars, National Geographic, and 21st Century Fox. Thanks to this content, their new Disney+ brand has now gained around 30 million subscribers in three months. The music segment is closest to D2F, thanks to platforms like YouTube, Instagram, Twitch, and TikTok.