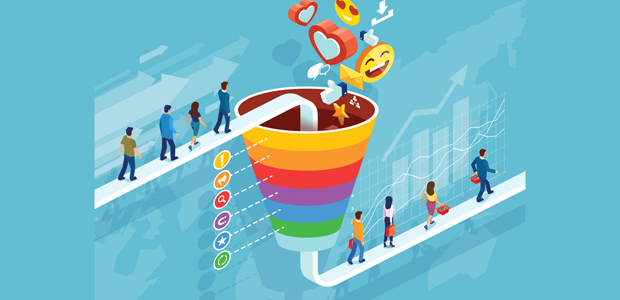 Marketing startup is calling for the industry to be cleaned up
Does affiliate marketing have an image problem? Almost certainly. The industry has been dogged with claims of fraudulent practices in the past, and many advertisers have a bad story to tell about 'data cowboys' who've ripped them off.
Seun Olabisi is co-founder of Offers365, a fast growing affiliate marketing startup. He's on a mission to improve the reputation of his industry from the inside out.
"I've heard it all - reputational damage caused by a brand ad promoted alongside inappropriate content, intrusive marketing methods on affiliate websites, and even outright ad fraud. After experiencing such shoddy practices with affiliate networks, it's understandable that some advertisers end up deciding to spend their marketing budget elsewhere.
It's clear that trust is a major issue in the affiliate marketing sector.
As the founder and director of a fast-growing startup network, I want to lead the way in fixing this very real problem. At Offers365, we work with clients in the UK, US, Australia and Europe to deliver high quality traffic to our clients. Excitingly, we recently received a cash injection so that we can expand, double our headcount and really get our teeth into the market.
But at the heart of Offers365 is a burning desire to do things differently. We aim to offer exceptional levels of transparency and accountability, creating a true performance marketing network that actually does help businesses grow their client base. We want to lead the charge towards cleaning up our industry and banishing myths and misconceptions to the past. But we can't do it alone.
It's time for the UK affiliate marketing sector to be regulated
It might seem unusual for a relatively new player in an established sector to be calling for such a substantial change, but I believe affiliate marketing is crying out for more regulation. While our company is pushing hard to change the image of the sector and set the template for effective, responsible and transparent practices – we're just a drop in the ocean. It needs to be a level playing field in that regard, with all players abiding by the same principles.
But how would regulation work in this sector? The major challenge facing any operator in the affiliates space is geography. Regulators typically derive their power from laws, which are written and enforced locally. For example, it's why press embargoes in the UK carry very little weight in America.
So any regulator seeking to get its arms around the affiliates sector has two choices. They can either hope firms abide by regulations based on ways of doing business in other countries, or look for a global standard and enforce that. The good news is that there has been a significant clean-up in some areas of compliance, the burden of which mainly falls on publishers. For example, disclosing paid-for content and commercial relationships on social media influencer content.
This is great, but more needs to be done. Just like influencers and affiliates can now have grown-up conversations about how they work together, the rules and parameters of play should be crystal clear across the entire industry.