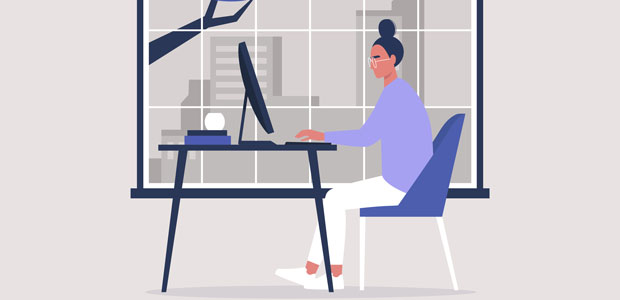 Managing 'Reluctant Returners' the responsible way
The return to the office has sparked some interesting debate. Our own research has found that individuals are more concerned about their work-life balance and having to commute than the impact of COVID-19 to their health. And similar themes have been explored around the attitudes of staff in different countries and why the UK is lagging with a proposed return compared to European counterparts.
For all businesses how best to respond is difficult. The Government's 'road map' for the next nine months has put the onus on business leaders to respond how they see fit. If they choose to, companies can ask employees to return to the office even if it is not necessary for them to be there. The Government have put together advice informing businesses' on how to approach this unique situation. Yet this information is not 100% clear, and companies need to be proactive when deciding how they wish to handle the return to work.
Below we have highlighted three things companies should consider (and maybe haven't) before returning their staff back to the office.
Personal preference
To begin planning for a phased return into the office, businesses' need to understand a few things about who does and does not want to be in the office, and what reasons they have that make them reluctant. Without understanding these key questions, gauging employee enthusiasm will be tricky.
Safety is paramount, and this should go without saying, but it is not the only concern for employees facing a possible return to the office. Consultations with all members of staff will highlight some other worries, but as the situation around the world continues to look uncertain it is unsurprising that many would choose to remain working from home a little while longer.  A poll carried out by Robert Walters in Tokyo and Osaka for example, found that 32% would prefer to work from home 3 days a week, post-COVID-19. Similarly, we found in our own poll that 64% of individuals considered themselves to be more productive working from home.
Statistics like these indicate a preference and liking to current working routines. And while for some the inevitable return to the office will happen, there is an argument that during difficult times it is not necessary, and in the future this flexible preference could be worked into a new working routine. Speaking with your workforce via manager 1-2-1s or online surveys and providing all with access to online resources that will allow employees to feel comfortable moving forward will help cater to all needs. The more you can deal with uncertainties, the more confident the team will feel.
COVID-proof
If employers intend to ask their staff to return to the office, in any type of capacity, safety measures need to be implemented. Health concerns and a liking for a new work life balance will ultimately play a role in employee reluctance, but what will help is communicating efforts made to COVID-proof the office to ensure staff feel completely safe at work.
Employers have been told by the Government that a risk assessment should be conducted prior to inviting colleagues back, and that a thorough consultation period with staff could help garner support. However, other measures that should satisfy staff will include providing anti-bacterial hand gel and wipes for surfaces, promoting social distancing in the office through staggered entry into the office and rotas for different teams, along with providing screens, or barriers. Ventilation of the office space is also encouraged.
If you are COVID-proofing the office, then it is assumed that there is some benefit in asking employees to do this. The nature of some businesses requires a physical presence, but explaining this to your workforce, providing the necessary precautions, taking into account individual needs, and understanding why some may be hesitant will help to form a middle ground and contribute to a safer workplace.
Who takes responsibility?
The final consideration to make is the potential liability you as an employer may take if individuals contract coronavirus while at work. Considerations for those shielding and the very vulnerable might have been made, but the chances that employees could be exposed to the virus is a threat to business in more ways than one. With Government advice on the topic of responsibility still unclear, being prepared for this is something to consider.
Ultimately businesses need to be prepared to change their expectations of what the office will look like, at least for the rest of this year if not well into 2021. If staff are expected to come into the office, then consultations need to take place to not only understand individual perspectives, but to highlight those that could benefit from a more flexible return. Health & safety precautions need to be in place from the first day employees are expected to return, without making the office environment an alien experience. Managing this process effectively and efficiently needs to be of top concern for business leaders.
Systems that enable employees to access and log into to state whether they will be in the office or out, and that they can use to report symptoms they have when they call in sick, will show that companies are making the safety of their staff a priority and reduce the chances that individuals will feel forced back into the office.