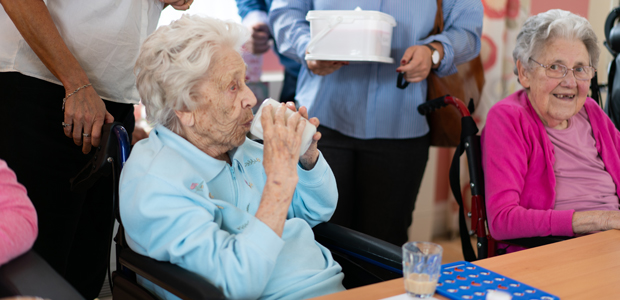 Making hydration easy
Hydration and fluids are argubaly not spoken about enough, and can be really serious issues relating to humans. Aquarate has been designed and founded by Rebecca Taylor, to redefine the way fluid balance is monitored within care to reduce hydration related illness and improve wellbeing.
Tell me about your startup and what they do?
Fluid balance might not sound like something particularly life threatening, however dehydration related illnesses costs the NHS over a billion pounds a year within the UK. How a patients' fluid balance is currently monitored within healthcare settings is by verbally asking them how much they have had to drink that day and then writing it down. Unsurprisingly, this is highly inaccurate and time-consuming.
Aquarate has been designed in collaboration with hundreds of healthcare professionals to work behind the scenes on wards, care homes, and assisted living environments. The Hydracup makes hydration easy to manage and provides an accurate, automated way to monitor fluid levels- leaving more time for patient-centred care. 
Where did the idea come from?
Water is life and  I saw how my Gran was affected by a lack of hydration. Trips and falls, UTIs, confusion and a lack of energy affecting her usual chirpy and cheeky disposition.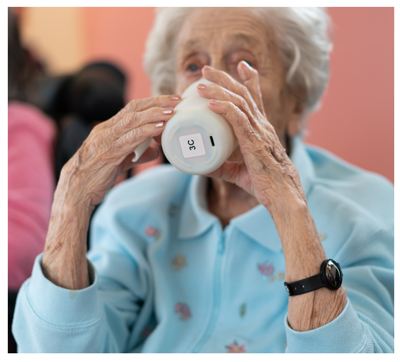 I soon discovered ours was not a unique story. I met other families all of which understood just how vital hydration is, but yet found it so hard to monitor and manage. 
My final year at university is where I really started to do my research. I discovered that dehydration leads to an enormous number of health-related issues, such as constipation, kidney stones, renal failure, delirium, pneumonia, cardiac disease and can so much as double the mortality rate of stroke patients - the list goes on.
Understanding the true extent of the problem, it became my passion to find a solution for those most vulnerable in our society - including my grandparents.
How long have you been going?
Aquarate was cofounded with Nova in 2017.
What have some of the biggest challenges been?
At first I thought building my smart cup wouldn't take all that long. Turns out research and development is a whole process taking ample time and financing. Development requires many prototype iterations, but then to go from a usable prototype to a CE marked product is a whole other journey. 
Ensuring that I had the right people at the right time around has been crucial through this process. Having the right team in it with you is one of the most valuable things you can have as a founder.
How have you managed through the COVID-crisis and lockdown?
We, like many others, have moved 99% of our communications online. It's been an interesting transition. As a founder who is looking for her first sale - not being able to meet the care home managers and those supporting us across the NHS has been very challenging. 
I reminded myself and my team that working through a lockdown is tough and it is important to remember to take care of our mental health. Even if this means taking holidays when we need - even if we didn't have anywhere that exciting to go!
Have you had to make any big changes and how have you pivoted and adapted?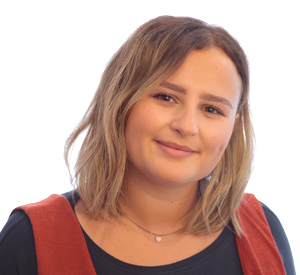 I hired my first full time employee the month before lockdown, so we had to create a contingency plan of how we were going to continue to work together. At this crucial stage of the business, it was important that we try to continue 'business as normal' where possible.
How has COVID affected your business?
Our main market is care homes and hospitals. As you can imagine in the middle of a pandemic, this is a tricky spot to be in. 
It has been well documented on the news the effect covid has had on care homes. They've been under huge pressure to keep their staff and residents healthy, dealing with numerous deaths due to the virus all whilst trying to keep financially afloat. 
It's been difficult for us to engage with this market when understandably their priorities have been the safeguarding of their staff and residents. As a business, these challenges have encouraged us to think outside the box with how we care for our customers and stakeholders. Aquarate is built on the premise to help those most vulnerable in our societies when they need it most - and there has certainly been a lot of need through this national pandemic. So maybe, we should go further than finding a solution to dehydration?
What does the future have in store for you?
I'm really excited for the months ahead. Our Hydracups are coming to market this October where they will be available to order on our website.
Longer term, we hope to get more involved with the NHS. There's a lot of work to be done to see a healthy care system working across the nation. Technology is at the front of this change and that's where I want to be!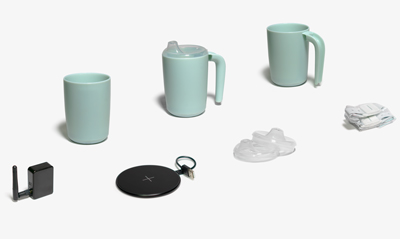 Do you have any advice for other startups out there?
Having the right team and mentors around you is invaluable. As a founder and your own boss, you have to be extremely dedicated and having a team behind you, acting as cheerleaders in times of doubt is extremely important. It is also important to align yourself to your company's goals to ensure you are doing what will really bring value to your business - rather than doing the 100 other things that (are nice to do, but sadly) don't get you very far! It's often the task you don't want to do that will create the best value.