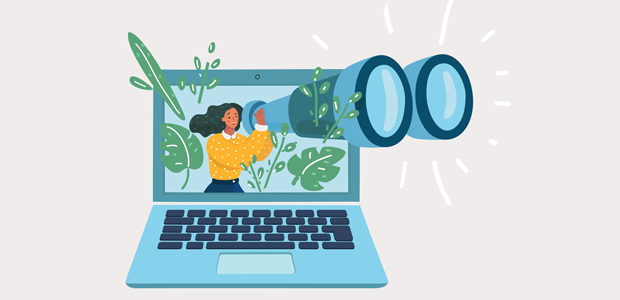 Major changes in UK's online behaviour since lockdown
The UK's online behaviour has changed dramatically since the country was put into lockdown on March 23rd, with the consumption of adult content notably spiking at a 292% increase when the changes came into effect.
Gaming and streaming on the rise
According to information gathered across 31,663,224 page views from 3,617 users of Gener8, a browser extension that enables people to monetise their own data, gaming has become an even more popular part of the country's daily lives. After two weeks in lockdown, watching others play on gamer platform, Twitch, peaked at 179% more than usual, whilst time spent playing games increased by 98%. 
Streaming sites welcomed an increase of 51% in time spent on them from the day lockdown began. YouTube receives traffic from 70% of this audience, with Netflix receiving a major jump in numbers too. 
Travel and gambling sites are taking a hit
Time spent on travel websites has decreased enormously - down 74%. In addition to popular airlines websites seeing a dip, major booking and accommodation sites are feeling the effects too. 
As live sport was halted across the country, there's been a corresponding drop in the time spent gambling, which is currently 69% lower than the level it was at pre-lockdown.
The ups and downs of health and wellness
Shortly after the World Health Organisation (WHO) announced a pandemic, the number of unique people visiting health and wellness sites peaked at an increase of 74%. Equally, these people were spending 71% more time than usual on these sites.
By April 13th, the time spent had decreased to 13% lower than the baseline, however two weeks later this increased to 69% above baseline, suggesting people intermittently dip in and out of the content.
People are purchasing gifts
People are also spending significantly more time and effort sourcing and purchasing personalised gifts. This peaked at 60% above usual and page views were up to 46% higher than the baseline before lockdown.
This perhaps suggests people are putting more thought, time and effort into staying connected to loved ones and friends.
Are people now avoiding the news?
In the earliest stages of the pandemic there was a thirst for information with news outlets peaking at 64% more traffic than usual. Two weeks into lockdown and time spent on these sites had decreased, but remained 17% above normal - however, by May, people were spending 19% less time on news sites than they were pre-covid, suggesting a potential information fatigue.
The rise of 'How to…'
There's been a heartwarming rise in the 'How to' Google search. The following terms have reached all-time highs: 'How to make a face mask', 'How to help', 'How to volunteer', and more. The 'How to' search also indicated a record search for 'How to make pizza', suggesting a rising interest in cooking.
Sam Jones, Founder of Gener8 - who launched the company to enable people to share in the wealth of their data - said: "We've used our proprietary data in order to highlight the massive changes in people's online behaviour that have materialised in recent times, so businesses can take heed of what's happening in their industry. Those that can identify and adapt to long term changes in consumer behaviour, will be best placed to navigate the uncertain times ahead and capitalise on new opportunities."
Gener8 builds digital tools that allow people to control and make money from their data. Its core product is a browser extension that enables people to monetise their own data whilst browsing the internet. Users are earning £5-25 per month on average just by going about their usual online routines.