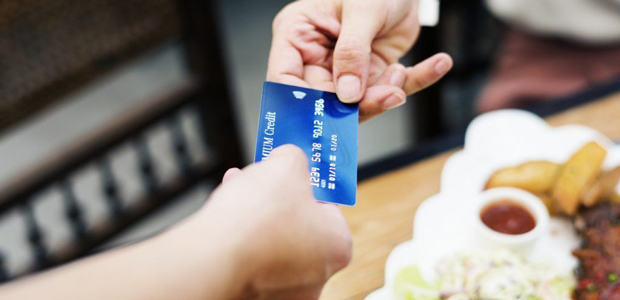 Machine learning to educate and empower manufacturers
The Data Analysis Bureau also known as T-DAB is a data science and engineering agency specialising in machine learning, hoping to empower whilst educating manufacturers to better the industry.
How it works is through applying a proven machine learning transformation framework to projects to help clients rapidly conceive, develop and deliver machine learning services that help their business grow, and utilising a DataOps methodology. This tech startup focusses on delivering data science and data engineering services to the UK market.
In manufacturing, data impacts the whole value chain, and understanding how to better utilise and quickly leverage its data, can provide a manufacturer with a competitive advantage. However, things like predictive analytics and machine learning are still often misunderstood or overlooked despite the benefits they can bring.
T-DAB hopes to educate and empower manufacturers to support industry 4.0 and data strategies, and drive innovation in the UK market, and to do this they have developed data readiness tools and regular FoC industry workshops. T-DAB has also developed a machine learning transformation framework to help clients understand the process, impact and costs of embarking on a ML project, and how to easily get started. It's not convoluted, confusing or complicated, it's transparent and adaptable.
T-DAB is a Launchpad finalist at the upcoming Subcon engineering show, and we spoke to them ahead of the event to find out more.
Q&A
When were you launched? 
The idea for the company formed when our co-founders, Eric and Paul met on a train. The business was registered in November 2016 and launched in June 2017.
How many people are working for the company? 
We have a core team of eight with another two research students working on R&D projects such as our Intelligent Automation Sailing Project. We then have a pool of 25 trusted associates for client projects and a community of 100-200 data professionals for niche skill sets and to scale projects.
Sum up what your company/product does in one sentence
We are a data science and data engineering agency, specialising in developing machine learning services for the UK market.
Why is it unique? 
Our end-to-end project-based data science-as-a-service often sees us working with clients before they have their data or use case defined. This helps organisations structure a meaningful and valuable approach with guided expertise, and then helps them build a tailored ML solution and ensure that continues to deliver value for their business through its implementation.
Our Machine Learning Transformation Process helps clients realise the advantages of machine learning in as little as 4 weeks.
What problem does it solve? 
Companies believe machine learning & artificial intelligence are years down the line before they can adopt and embrace it, and many miss-out on the advantages of the trained models in their business.
For example, in manufacturing, machine learning can help reduce spoilage, improve machine performance, reduce tooling costs, reduce wastage, improve efficiencies, optimisation machine performance, improve quality and detect anomalies to name just a few from just a production stand point.
Do you have any clients using the product? 
We work with a number of companies utilising our services. Each have their own ambitions leveraging data and machine learning, and we provide them with the specialist skills and expertise to help them deliver their strategy and vision.
What do they like about it? 
Clients like the machine learning transformation process as it helps them understand the steps to rapidly developing and utilising machine learning in their organisation where as they may have previously thought it was years away. They also like the flexibility of the framework supported by the access to various expertise in the field and they benefit from a cloud first and digitally driven approach.
What are your growth plans? 
We aim to bring more technical staff in house to support on both our client and R&D projects, and also bring introduce some commercial roles to support marketing the business and winning new clients.
How have you funded the innovations behind your development? 
The business has been funded by investments from the company directors and by seeking new business and projects.
What is the investment climate like for start-ups? 
The investment climate is good for technology start-ups currently. There is a lot of opportunity for disruption across the UK market attracting attention.
What government / quango agencies have you used? 
None to date but we hope to utilise some of the services of InnovateUK, the Digital Catapult and other Industrial Strategy units.
What was most appealing about being part of the Launchpad? 
It provides us with great business exposure at one of the UK's leading engineering and manufacturing shows and an opportunity to showcase what machine learning can do for businesses. It also enables us to repurpose some of our event budget to maximise our exposure around the event and drive more business and grow.
It also gave us the opportunity to present our services amongst the innovations selected by the show and compete in the Launchpad showcase.
What would it mean to you to win? 
It would be fantastic to win. It would provide us with real merit in the industry and enable us to showcase our services with the industry to recognise the value of machine learning.
It would also enable us to return bigger and better the following year to drive more business and engagement in the show and propel ML & AI services in the UK engineering and manufacturing market.
Who would be the dream advisor? 
This is a great question and a tough one to answer. But, considering the similarities with developing AI for sporting application, the leadership team from Quantum Black would be a great start.
Additionally, T-DAB has been working on a new project, Intelligent Automation: Teaching AI to Sail, which involves developing AI co-pilots for sailing boats. 
George Hancock, Head of Business Development and Partnerships at T-DAB said: "Our solution equips professional solo sailors with an AI co-pilot to gain a race winning edge. It combines the latest in emerging technologies; marine sensors and IoT technology, cloud and edge computing, and satellite communication, allowing the deployment of our algorithm to the 'edge' in one of the most remote and extreme environments possible; a round the world racing yacht in the middle of the ocean.
"The potential ROI is enormous. The Vendee Globe, which is going to use our AI solution, is a sailing race that occurs every four years and is considered the 'Everest' of ocean racing - fewer people have won the Vendee Globe than have walked on the moon (167 have competed, 89 have completed, 6 have won in 24 years). The sailors sail non-stop round the world, unassisted for as little as 70 days and as much as over 100."