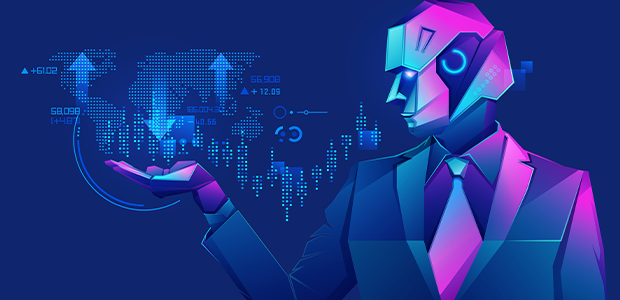 MACH37 Cyber Accelerator Reveals Startups for 10th Anniversary Cohort
MACH37, the accelerator for information security entrepreneurs and cyber startups, has announced the launch of its 16th cohort. Since 2013, MACH37 has been a significant player in the early-stage startup and tech community.
The MACH37 team builds the next generation of cyber companies through its diverse network, emerging tech scouting, and emphasis on applying customer discovery, leadership, and tailored entrepreneur wellbeing skill sets.
More than 80 startups have completed the programme and 400+ mentors across the cyber, deep tech, and venture capital ecosystem have advised and engaged in the network. The core themes explored by the MACH37 team for this year's cohort offer solutions to challenges across the following sectors: cybersecurity, artificial intelligence, diagnostic and prognostic tools and supply chain. This year's participants include:
Cloak Harbor - A provider of intelligence-grade cloaking to everyday citizens. Cloak Harbor covers identities (or legal aliases), greatly reduces digital footprints, and shields personal information, financial transactions, communications, and assets from domestic threats or foreign leverage.

Cloud9 - An AI-powered SaaS platform that addresses the challenge of extended response times and high costs in incident and vulnerability management. Cloud9 empowers enterprises with the resilience, adaptability, and capabilities they need in the evolving landscape of digital security.

KQUIKA - A provider of cutting-edge AI-enabled solutions designed to serve large industries and government entities. Its innovative product suite offers groundbreaking diagnostic and prognostic tools, enabling real-time system health monitoring, streamlining supply chain operations, enhancing cybersecurity, and expediting decision-making through AI-driven troubleshooting.

Provide - A Web3 infrastructure for synchronizing data and tokenizing enterprise assets. The team is on a mission to accelerate the adoption of decentralized identity, credentials, data privacy, messaging, and open payment standards to transform global commerce for the benefit of humanity.

SMPL-C - An AI-guided SaaS platform designed by experts to provide users with a clear interpretation and understanding of Cybersecurity Maturity Model Certification (CMMC) and National Institute of Standards and Technology (NIST) 800 171 framework.

The Security Bulldog - An AI-powered cybersecurity intelligence platform that provides context for security teams to make better decisions and accelerate detection and response.
"We are excited to welcome an incredible group of skilled entrepreneurs to this year's MACH37 Cyber Accelerator," said Jason Chen, CEO and Executive Director of MACH37. "This year's cohort delivers forward-thinking solutions in the world of cyber that address the most critical issues across the cybersecurity space and the ways innovation is and will be providing unique efficiencies."
MACH37 brings together domain experts, successful entrepreneurs, and investors who are deeply involved in the cyber and cybersecurity market to create a platform that drives success for innovators and their startups. MACH37 cohort companies will be introduced to investors, channel partners, and early adopter customers. They will also be coached through a focused 90-day programme in which the entrepreneurs are mentored in all aspects of creating a sustainable and scalable business.
"The fiscal constraints of today's market combined with the recent spike in emerging technical solutions make accelerators like MACH37 a more important partner than ever for startups' successful differentiation, traction, and growth," said Jennifer Addie, COO and CWO of MACH37. "The cyber ecosystem is experiencing an awakening across sectors as the need to protect resources and increase data efficiency become critically apparent through cyber attacks, threat actors and war. Our alumni are playing key roles in protecting organizations and pushing cyber progress and this cohort is poised to do the same."  
"Through MACH37, RunSafe Security refined its go-to-market strategy, met with investors, secured funding, and built a network of supporters who have made a difference at every stage of our growth," said alumnus Joseph Saunders, CEO of RunSafe Security.
MACH37 Cyber Accelerator is owned and operated by VentureScope, a consulting and venture investment firm known for delivering advanced innovation, acceleration, emerging tech, and venture investment expertise to enable competitive advantage. VentureScope's experience with acceleration spans multiple accelerators and over 15 years of entrepreneurial and venture capital advisory services.