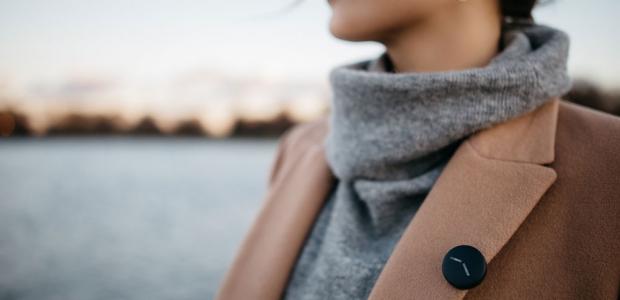 LYS Technologies
The startup, founded by Christina Black Petersen, derives its name from her Danish roots, as 'LYS' is the Danish word for light.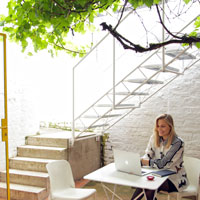 As somebody who struggles with maintaining a healthy sleeping pattern, I can fully understand the effects of sleep deprivation. Lazy, exhausted and drained are just a few of the emotions I feel when I drag myself out of bed to go to work after being awake half the night. When I get to work, I am at my desk for nine hours without really seeing any natural light. Now before this turns into some sob story about my job - I need to say that it is not. I love my job and writing articles like this gives me the opportunity to meet people and learn so many new things - I had no idea how much light can affect our everyday lives until I met Christina Blach Petersen, founder and CEO of LYS Technologies.
After we met at her office in London, I left feeling refreshed. One of the reasons for this was because of the light environment I was in. Fortunately for LYS Technologies their office has a beautiful skylight. However, this is not the case for many office workers like myself. We spend most of our time indoors, from where we live, to public transport and where we work. So how can we keep up a healthy circadian rhythm in our busy lifestyles?
People tend to have varying energy levels at certain times of the day, every day. This is closely related to circadian rhythms, which is like a 24-hour internal clock that, from the intake of light through the non-visual photoreceptors in our eyes, dictates the production of hormones that control our sleep quality and energy levels (serotonin and melatonin).
The concept behind LYS Technologies was developed by Petersen while studying a combined Masters in Innovation Design and Engineering at the Royal College of Art and Imperial College. Before Petersen knew anything about circadian rhythms and how light can affect humans, she always tried to listen to her body. This led her to ask the question: "Why do we allow ourselves to adapt to artificial light, when we now know that this causes health problems?"
The company's first innovation, the LYS 1.0 wearable is a discrete device that can be clipped onto clothing (as close to the eyes as possible). Once paired with the accompanying app, the user is then ready to improve their light habits by tracking their light intake. In the same way that eyes work, the wearable tracks the light users receive. The wearable sends the app information via Bluetooth about the kind of light the user is exposed to and through intricate algorithms, the app provides personalised feedback and advice according to each user's varying 24-hour cycle.
Once the wearable is paired with the iOS and Android compatible app, users are able to generate graphs on their daily light intake, presented by LYS' uniquely designed 24-hour clock. By inputting their age, gender and chronotype they receive customised advice on how to reach morning, day and night goals. Notifications keep the users posted with progress and tips to improve habits.
The device has a long battery life that can last for a minimum of seven days on a single charge, and it is also rain and dust resistant. With eco-friendly users in mind, the wearable has been designed with recyclable plastic and stainless steel.
The data gathered by the sensor is then analysed and displayed in the LYS app which allows you to measure the light composition in your surroundings, as well as providing tips for a healthier light diet.
Since the product launched last year, LYS Technologies has attracted clients who are tech evangelists, researchers and lighting companies. It is also part of many studies where researchers are looking into how light affects nurses in hospitals, post cancer patients and the elderly with dementia.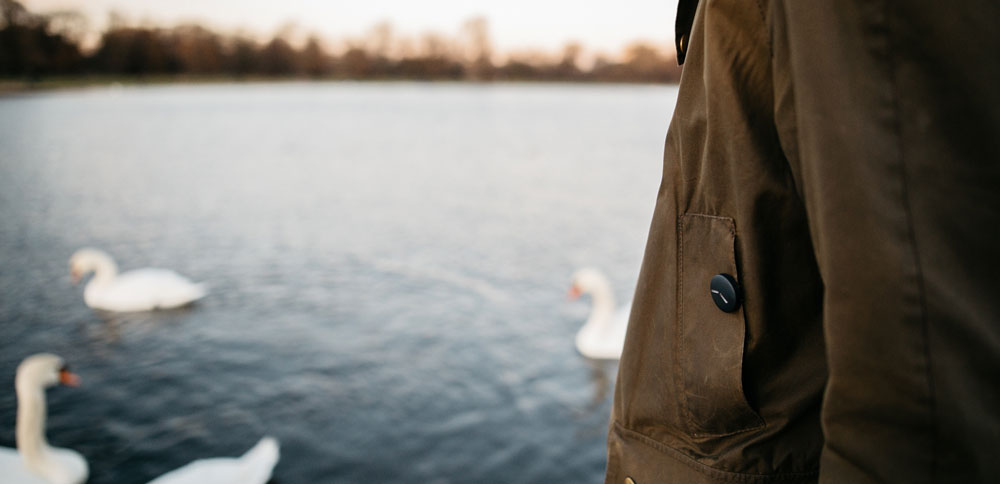 Early on in its journey, LYS Technologies received a round of angel funding, as well as putting the product on Kickstarter, which was particularly helpful for gaining clients and getting the product out there. From then onwards, LYS Technologies has funded itself with the revenue it already generates.
When Petersen described her startup journey so far, she said: "We managed to get a hardware product and app out to the market within a year. In the beginning, we hired consultancies which seemed a little bit expensive in the short term, however it was worth it in the long term. The people we worked with had 30 years of experience with manufacturing and they helped us on our journey to get the product on the market."
One of LYS Technologies' success criteria for Kickstarter was launching the product within one month of the campaign ending. Petersen explained the reason for this: "It can take some startups up to three years before they get the product out there! Which means they end up spending a lot of time on customer service instead of other important activities like sales."
As the sensors in these types of wearables track light, it goes without saying that the sensor itself has to be exposed to light. The affordable and discrete wearable has been designed to be flexible and worn as a brooch, necklace, lapel or pocket pin, meaning the sensor is constantly exposed to any available light source. It has been designed to be used by people in real life situations rather than controlled lab environments as is done by other light trackers. This allows LYS Technologies to understand people's habits on a larger scale and get more accurate insights into chronotypes and circadian rhythm disruption in office workers.
I was not surprised when Petersen explained to me how the important influence light has on our body is often kept in the dark. She said: "What makes things difficult for LYS is that we are in a space that is only just becoming known. Circadian rhythms and the idea of tracking light is so new to a lot of people! Raising awareness of sleep-wake disruption and the importance of light is one of my missions because it really is such an important part of our everyday lives."
FUTURE PLANS
LYS Technologies' future plan is to integrate its tech into lighting in offices and homes. LYS wants to be the recipe for manufacturers and architects. The focus really is on adapting lighting and buildings to humans and not vice-versa, as Petersen said: "My mission is to facilitate human-centric solutions for the future of indoor spaces."
LYS Technologies differentiates itself from its rivals by not treating its clients like guinea pigs. The LYS innovation is all about making people feel that they can play an active part in the process of improving health and having the ability of managing and measuring personal wellbeing.
DIVERSITY IN TECH
LYS Technologies was developed within a female entrepreneurship programme at Imperial called WE Innovate, formally the Althea Programme. Petersen said: "We have to use the current state of diversity in tech to our advantage and use our platform to support each other in this field. There is so much focus on women in tech now that, if propelled correctly and fairly it can open many doors to female founders."
"Female entrepreneurship is blooming and I will do what I can to inspire diversity in startups. Recently I was invited to participate in a discussion about female entrepreneurship at the World Economic Forum in Tianjin, China. Bringing different people and different ideas together is what generates real innovation. Diversity is important. "