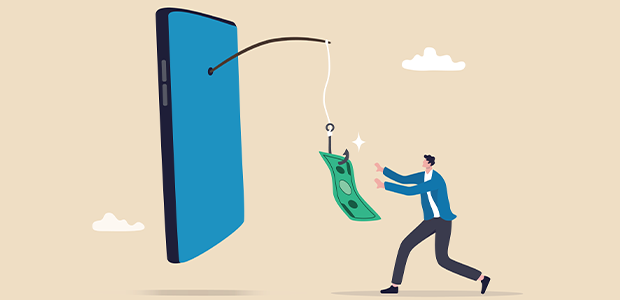 Lynx announces €17 million funding round to combat fraud and financial crime
Lynx, an AI software provider specialising in fraud detection and prevention, announced a €17 million (£15 million) Series A funding round led by Forgepoint Capital, a venture capital firm focused on cybersecurity and digital infrastructure software.
Banco Santander, a shareholder in Lynx, also participated in the funding. Leo Casusol, Managing Director at Forgepoint, will join the Board of Directors at Lynx.
In the context of rapidly growing digital fraud, which is expected to cause over USD$343 billion in cumulative merchant losses between 2023 and 2027, Lynx's solutions are increasingly relevant. The financial sector is facing significant expenditures in financial crime compliance, with global spending exceeding $206 billion and money laundering estimated to cost the UK economy over £100 billion annually.
Founded 20 years ago by Dr Carlos Santa Cruz, a computer scientist and AI expert, Lynx employs advanced AI and machine learning to prevent digital fraud and combat money laundering. The company predicts and detects behavioral patterns, delivering real-time risk scores on an enterprise scale. After two decades of co-development with select commercial clients, Lynx has recently appointed Dan Dica as its new CEO to aid in scaling the company.
Lynx's services are used by major financial institutions in Europe, the UK, the US, and Latin America, including Cielo, Brazil's largest credit and debit card operator, and Banco Santander. The company's models are trained and validated on 58 billion transactions by 300 million bank customers annually, providing fraud prevention across various channels.
The company's 'Daily Adaptive Model' is a proprietary feature that learns new behaviours and retrains models daily, ensuring AI models remain drift-resistant. Lynx's system can process vast transaction volumes and produce fraud scores with thrice the accuracy of current industry standards in under 15 milliseconds, reducing false positives for financial institutions and ensuring secure, delay-free transactions for consumers.
The funding will support Lynx's global expansion and further development of its integrated fraud and AML platform, aimed at providing comprehensive risk visibility and operational efficiencies, driven by market and regulatory factors, client requirements, and technological progress.
Dan Dica, CEO of Lynx, comments, "I am privileged to be working with Carlos and our extraordinary and passionate team, forward-looking clients, and supportive investors and Board who recognise the power of the Lynx platform and the critical problems we are out to solve. Together, we will continue to advance our platform capabilities to better serve our clients across the globe in the enduring fight against fraud and financial crime."
Julio Bento, Senior Manager of Fraud Prevention and AML at Cielo, praises Lynx: "We chose Lynx due to its advanced AI and performance in predicting and identifying fraud. At Cielo, we process large quantities of transactions, so speed is essential. We found Lynx to be the fastest, with the highest accuracy and the fewest false positives. We are impressed by Lynx' continuous innovation in the field of AI, automatic machine learning models being one example. Models can learn customer behavior and provide our customers with a great experience, enabling genuine transactions to flow while identifying fraud in real time. Over the years, Lynx has been and continues to be a trusted and reliable technology partner."
Leo Casusol of Forgepoint Capital adds, "Lynx's highly differentiated AI model stops fraud and financial crime in real time, at enterprise scale and with unparalleled levels of accuracy. It's the best kept secret in AI and banking. After extensive co-development with leading global banks, fintechs and enterprise clients, Lynx demonstrates a deep understanding of their fraud prevention, compliance and risk needs and has achieved product-market fit. We are excited to support Dan, Carlos and the Lynx team as they continue to deliver on their vision of an integrated anti-fraud, AML and cyber platform."
This investment, part of a strategic alliance between Forgepoint Capital and Banco Santander to foster cybersecurity innovation, is awaiting regulatory approval.