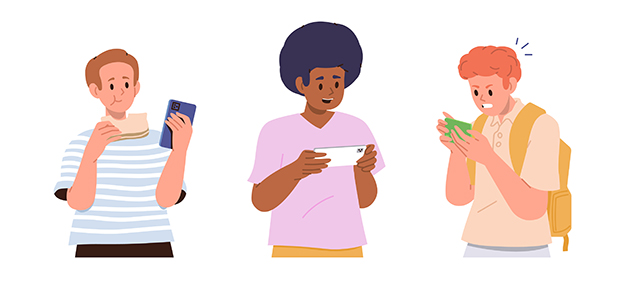 Luxury fashion game DREST accelerates growth with £15m funding round
DREST announces that it raised £15M of funding to continue the genre defining development of its new product proposition, DREST Game 2.0.
The funding reinforces DREST's status as a premium fashion gaming experience, allowing the company to build on its strong momentum. Since its launch in 2019, DREST has recorded 250% year-on-year user growth, raised £30 million, and works directly with over 260 brands including Breitling, Cartier, Christian Louboutin, Fendi, Gucci, Prada, and Valentino.
The investment comes at a time when mobile gaming revenues reached $92.2billion in 2022, accounting for 50% of the $184.4billion global gaming market revenues. It is estimated that the global gaming market will be worth $221billion by 2025 (source: NewZoo).
DREST merges the creative worlds of luxury fashion, beauty and lifestyle with the endless possibilities of the metaverse, offering players the chance to exhibit and improve their styling talent using the latest luxury fashion and beauty collections to style hyper-realistic avatars. Through its in-game challenges, DREST is a platform for user-generated content, with the digital fashion assortment provided by FARFETCH as well as brands directly, allowing players to easily discover, style and shop the latest collections. DREST combines gamification with brand marketing and partnership opportunities, enabling its stakeholders to access and interact with new and highly-engaged audiences.
The investment round was agreed with the family office of DREST Co-Founder and Co-Chair Graham Edwards. Mr. Edwards understood the potential of DREST from its early ideation with fellow Founder and Co-Chair Lucy Yeomans, previously Global Content Director for NET-A-PORTER and Editor-in-Chief of Harper's Bazaar UK for 12 years. As Co-Chair of DREST, Mr. Edwards brings a wealth of knowledge and expertise from the investment and technology sectors, as well as strategic commercial acumen to support the growth and international expansion of DREST.
Graham Edwards said: "We're delighted to be able to support Lucy in her quest to bring the merged worlds of gaming and fashion to an excitingly large global audience."
Lisa Bridgett, CEO DREST says: "We are thrilled to have secured investment to help us scale DREST, especially in such a tough market. This is a testament to the strength of our product delivery and pipeline of ideas. We are now ready to take the business to the next level, and offer a new one-of-a-kind experience to our users while maintaining the core elements of the game. There is an undeniable interest in gaming from the luxury fashion and lifestyle industries and we are very well positioned to cater to this increasing demand. We very much look forward to the next chapter."
This capital will enable DREST's evolution across gaming, media, data and ecommerce, as the company prepares to roll-out globally a highly improved, metaverse-enabled version of its current product, which will include a series of new features, with the aim to become the leading creative platform for fashion, entertainment and lifestyle gamification. Further plans include scaling DREST through the developer ecosystem, marketing channels and strategic revenue streams as well as building on the user base growth experienced by the platform. Additional games within the web3 and lifestyle space are being explored and will enter into a Research & Development phase over the next 18 months.
The news follows the recent appointment of gaming and web3 expert Henri Holm as Chief Financial Officer who has previously worked with privately funded, venture capital-funded, and publicly listed companies, driving finance, business development and digital strategy creation.