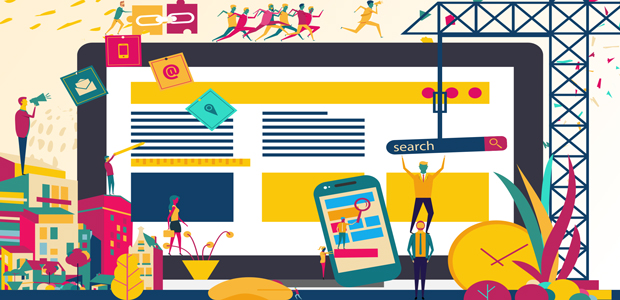 Looking at product development and challenges (part 2)
The testing and development phase, can either be one of the most enjoyable experiences when it comes to creating a hardware product, or one of the most difficult that makes you question and change everything you have worked on so far.
Being on a cohort can really aid the testing and development phase, as you sometimes need a bit of help and guidance along the way, especially if you are not an expert in hardware. The current CRL cohort, sponsored by Mouser Electronics, the experts in electronic components, means help and expertise can be given to these startups, so they have someone behind them when it comes to the hardware development stages.
Stix
Liam and John Murphy, father and son duo who have created Stix - mindfulness products for children with ADHD, something close to their heart – have so far enjoyed the testing phase, to an extent. Liam explained: "So far, the testing phase been great fun. We've got an intern on board who's helping us with the electronics, which has been our most difficult part of the whole process, as my skills are more focused towards the design of the product."
Stix new intern Omar, has been helping develop the circuit boards and PCBs. Liam said some of the biggest challenges they have faced along their product development phase has included everything, from short circuits in your hands or smoke going everywhere to things just not turning on when they should be. "Luckily with Omar we have really been able to develop our electronics further."
Of course there is a big element of trial and error involved in this process, Liam explained: "At the start of this process, we looked at whether we should go down the route of getting PCB or small development boards, which we soldered together. At the time we didn't think going for this was the best way, because it's too expensive, as we would need to go back and potentially change some of the components if they didn't work, or if we needed to add more.
So we went with the development chips, and by doing that it has actually caused some problems because there's wires that have come loose. The solder pins don't work properly, so we've been using things such as accelerometers, Arduino chips and batteries just placed inside."
Along the way some of the components have changed, as the team did some prototyping, they found the product needed to include a speaker and mics as the children needed audio. John explained: "So a big part of the journey has also been about developing the speakers, which plays the audio towards the kids when they're using the product. The development phase has also included working on the charging ports, which fast charge the batteries. We've also included things like the offline mode, where you don't need to connect to an app. So coming on the CRL journey is completely changed the direction of the product."
MyoMaster
Another duo, this time husband and wife, Joe Gray and Lottie White – the co-founders of MyoMaster, a product developed to help athletes recover more quickly after exercise have found the product development exciting and frustrating in equal measure. Lottie explained: "When you're bringing something completely new to market, of course there are challenges in terms of discovering the right way of doing it, and we've tried quite a lot of different ways. Particularly around the contrasting piece of cooling and heating, which is something that's never been done in a device like this before."
The pair have enjoyed this journey though, and Lottie described it as being hugely insightful. "However, we have come up against quite a lot of blockers and hurdles along the way which has been difficult."
One of the biggest lessons for MyoMaster has been not necessarily rushing into things. Lottie explained: "We often ran into testing routes, probably when we should have taken a step back and research things more thoroughly. In a way we've wasted quite a bit of time in going down routes and paths using pieces of technology that we're just never going to work this product.
"I think one of the biggest challenges was, because we had never developed a completely new product before, we didn't do effective research before we started trialling different routes of doing it, which has been time consuming and probably set us back a little bit."
MyoMaster is still very much in the product development mode, but Lottie said having the team at CRL to help overcome these challenges, has been essential for them. "Sometimes it is about accepting the fact that things don't work and being prepared to move on from them quite quickly, and go back to the drawing board. Saying, 'okay that's not the right route, let's find something different.'"
Throughout the process Lottie and Joe have used a number of different components and materials. "We started off using a type of air conditioning unit, trying to create the product with air, and that didn't work. So we've moved on to fluid, and actually in between we also tried using ice. But the goal is creating a product that is super simple, and that you don't have to be running down to the shop for ice every time you need it, so we are getting to place now where it can just be used with fluid."
Biophilica
Finally, on the cohort, we spoke to Mira Nameth, Founder of the very interesting startup, Biophilica, a rigid and flexible material made from urban plant waste.
As you can imagine, developing a plant based vegan leather has its challenges. The product is primarily made from green waste, and some of the environmental benefits are really quite ground breaking.
Mira explained: "The material is fully compostable in your home garden, and it is also recyclable as green waste, so you can put it in your green bin. It is also really low in resources, the production uses less than one percent of all water, to create these different 'leather' items, and it is actually estimated to be carbon negative by Imperial College."
The testing for this material is obviously a little different than testing for traditional product design. Mira said: "What's interesting about it is that it's quite precise. So you know, the application that you're testing for, and you know, exactly the types of tests that you're going for. And you know exactly what the minimum requirement is for each category. So it makes it a somewhat straightforward process that way."
So far the testing process has gone quite well, the team has done their first round of ISO testing, Mira explained: "As expected, there are a couple of things that need improvement, but we were also really excited to find out that some of the properties were already established. We now actually have some more funding, which means we can do some significant R&D testing, and do cycles of material testing to continuously improve the material."
One of the major challenges that the team has encountered, was mainly just looking at what types of tests are applicable to the particular field that they are working in. Mira said on this matter: "I think CRL has been amazingly helpful in that process, and just also having the people around you to to give you different types of perspectives that has been amazingly helpful."
Mira added that they have actually been looking at some of the traditional tools that are used in leather production, as well as synthetic leather production. "I think that we've taken a big step forward, trying out those different types of processes."