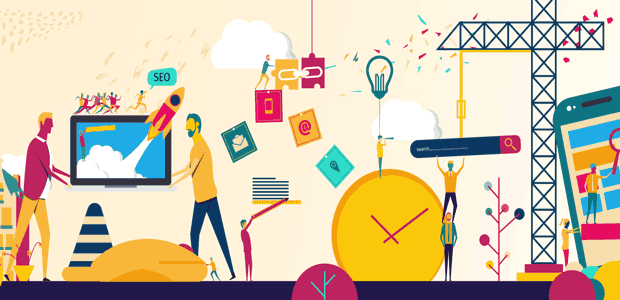 Looking at Product Development and Challenges (part 1)
For any startup founder one of the hardest stages of the whole journey is developing a product to the testing phase, and then finding out if what you created can achieve what you had envisaged, and if not what changes need to be made.
This can be a long process, for some it can be first time lucky. Sometimes the product development stage can be one of the hardest as it is fundamentally the entire process of getting the product to market.
The word process is used, as there are different steps to product development. Before you actually jump into the development stage, you need to ensure you have a viable product idea that makes commercial sense and has had good feedback. Once all these are ticked off, it is time to identify the specifications and processes founders will be using to create the actual product.
We caught up with the six startups on the CRL cohort, sponsored by Mouser Electronics, to see how their product development and testing phases had gone, what sort of challenges they had faced and more importantly what products and solutions they used to overcome these.
Enayball
First up, Pete Barr and Eli Heath, Co-Founders of Enayball explained that their story is not like most others. Whilst developing the product from their original idea Enayball, an art tool for people with physical disabilities, which attaches to a wheelchair and can be filled full of paint and allows people to paint large scale on the floor, coronavirus came and put a stop to their product development and testing process. As they were unable to test with the people they needed to, the pair focused their time and saw a gap in the market, and created a sustainable alternative to hand sanitiser. "Soapstone is a portable hand sanitiser dispenser that mitigates use of single-use plastic and is designed to be refillable, tactical and a fun and practical way of hand sanitising on the go," Eli told us.
In terms of the testing phase for Enayball, at the beginning it was particularly good, as there are many disabilities and everyone's is different and personal, so it was important for them to do a lot of testing with different people. Pete explained: "We did start to struggle as COVID restrictions came in – we weren't allowed to go and test with these people. Developing Soapstone, we were able to start testing and trialling again and at such a perfect time as everyone needed hand sanitiser."
The testing phase has taught the co-founders a lot about their users, and how to empathise with the multitude of different requirements that need to be met in order for the device to work well with all users. "That has been one of the biggest challenges, everyone's disability is very different, so we needed to try and find as many users as possible across different demographics, plus we also then needed access to big spaces. I think this would have been a challenge anyway, but made even worse with COVID," Pete explained.
When originally developing Enayball, Pete and Eli implemented an up and down movement so people can stop and start a line where they want to, and for this they used a solenoid for the upwards actuation. However, because the solenoid was constantly on when in the up position, it did sometimes start to overheat and wasn't suitable, so the pair moved over to using a small servo motor, similar to those used in remote control cars. It is very lightweight and cost-effective, and it dramatically improved the up/down motion and its reliability.
Another change that came through the development process was the use of PCB boards. When Enayball started the development phase they used prototype boards such as Arduino to help develop the prototype of the code, the hardware and software, but Pete explained they have recently moved onto using PCB boards with their newer version of the products as it allows it to be much smaller, more custom made, and enables the use of the custom made accessible remote control.
Eli added: "This is particularly great as with the new version, we've based the size and shape of an ergonomic mouse, which stops the risk of being held in flexion, and it is a really universal and accessible way for people to hold and use the device on a table top as well as on a wheelchair. This wasn't possible with the Arduino board, as it was too large, but the PCB has been designed around the shape we need."
Warner Patch
Speaking to Melissa Berthelot, the CEO and Co-Founder of Warner Patch, a medical device that provides prediction on disease degradation, Melissa explained: "We're particularly focusing on peripheral vascular disease, which is any disease that creates necrosis on the blood vessels."
The product came to life when Melissa experienced during her PhD some of the struggles that face clinicians. "The testing phase was based on many iterations where we were focused on different, very specific, aspects of the product."
When it came to developing the technology, it was made so it can be properly embedded within a well-designed product that would fit the patient's and also clinician's workflow. Melissa explained: "When it came to development and testing it was important for us to make sure that whatever we designed is very user friendly."
Melissa added: "With the technology, we were very happy that it was developed in the right way and worked, and so we have filed a patent for it, which we are thrilled about. With the product development team at CRL we had the workshops, the machinery and the prints to be able to test the products and results. But they also helped with not only getting the product to work, but also making sure the business is viable."
COVID-19 was a challenge for Warner Patch, as it will have been for most startups, but Melissa believes it hit the hardware products harder. "You need to be able to develop a hardware product, and then allow people to use it, to touch it and physically hold it, that is the best way to learn from your product and users. I think we managed well to overcome that, with video calls and a new perspective of what we can do from our desks. In the end I think we did well, but this was our biggest challenge."
In terms of components on the product, the main part of the sensor is based on a rigid PCB with a number of components on it, mainly for the 2G connection. The team are using a GSM connection which means it essentially woks as a phone, so there is no need for interaction with patients. Melissa explained: "It automatically sends the data across, and we had to deal with memory management to make sure that the data is safe, not only to make sure that it's reliable data that we're saving, but also to make sure it's GDPR compliant and that personal data is safe."
Cryogenx
Finally, (for now) we caught up with Matt Anderson, the Founder of Cryogenx, who has developed a wearable hear stress mitigation technology, where the main product is a portable crisis cooling device used to treat heat stress.
When Cryogenx arrived at CRL they had a relatively invalidated technology, Matt explained: "We had an idea of the core principles and mechanisms we wanted to implement, but we had yet to put that into a physical product, so for us the testing phase was an essential part of the process to be able to actually create our own product."
The core feasibility around the product is being able to emulate ice water immersion. Matt explained: "It's just giving that feeling of ice water immersion directly onto the skin. Within the products, we implement highly thermally active components, which is backed onto the skin with a coolant injected behind it. This way we're able to emulate being immersed within an ice bath with a minimal amount of resources.
"The backing of the product is made from a highly thermally intuitive material, which allows the most effective possible use of our coolant, and therefore enables it to be used in the most remote and transportable locations."
The process Matt and the team used to overcome their design issues was to evaluate their evolving prototypes against the current standards, which is ice water immersion within the current market. Matt said: "We used our own design testing regime in order to validate our core principles of cooling capacity and cooling rates versus initial solutions. So we've done all our testing in-house and been able to validate the core principles of our design with very little cost upfront."
Overall for Cryogenx the development process has been very rewarding, but far more challenging than ever imagined. Matt said: "The number of steps we've had to take to validate certain aspects of the technology has been relatively unforeseen and we have encountered a few problems which we have had to overcome though various methods."