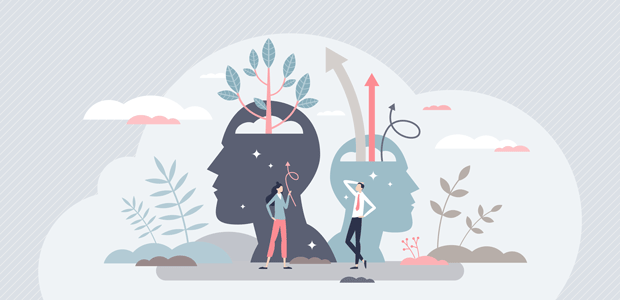 Looking after your mental health to help your business soar
Nicky Story, a 30 year old from South Yorkshire, started his business from his garage just five years ago. He is now the owner of a multi-million pound business empire and the CEO of Supplies For Candles, The Soap Kitchen and Glassprints.
With his recent acquisitions, Nicky is now at the helm of the largest online company in Europe within the industry, and as such has helped thousands of others become successful entrepreneurs too. This includes Ava May Aromas loved by many celebs such as cleaning sensation, Mrs. Hinch. Fuelling the entrepreneurial economy during COVID-19, he has helped thousands of people create new businesses or side-hustles from home, helping them to succeed and bring in extra income.
Nicky has shared the following story, in his own words, with the aim of helping others that are struggling to kickstart their businesses:
"Many people often see my age and success and think – wow he's one of the lucky ones, but there's no such thing as overnight success! It's not unusual for people to ask me what it's like to be so 'successful' at such a young age (how you measure that is entirely up to you) or they assume that my business journey has somehow been stress-free, but if they knew the full story they wouldn't be making either of those assumptions. That is one of the reasons I'm so keen to talk about it; I was on the verge of breakdown and diagnosed with depression at the age of 23 after my first business failed.
Over the past five years, I've learned how important my own mental health is and truly know that if any of us are going to build anything of real value, we must make sure we're taking care of ourselves in the process.
I want to encourage other entrepreneurs and startups not to give up - but not at their own expense. My story is not unusual and I'm hoping to share some things that might help you to achieve more, but also enjoy the process!
Let me give you a bit of background. I graduated from Leeds University with a degree in Business and Management, I was bright-eyed and ready to take on the world. I started in my dad's garage and spent four long years working hard to build the business, a one-man mission juggling all of the roles: packing, buying, e-commerce, marketing, design, and production… I had no idea what I was doing but I desperately wanted to succeed. However, the long nights and early mornings of working solo began to take their toll on me. I struggled to get out of bed. Most days I felt miserable, I was on my own, working in the freezing cold and failing. It was only after my parents intervened that I was diagnosed with depression and prescribed antidepressants.
I felt so disappointed in myself. I felt like I'd achieved nothing – I had no money or motivation. Once I started to feel better, the only obvious next step was for me to seek employment, try and save some cash and take the pressure off myself. So that's what I did! I took a nine to five job in Leeds as a Buyer for a manufacturing company and saved some money to buy a house.
On reflection, that year in employment taught me a lot about what I wanted. It reignited my passion for running my own business, it gave me a renewed confidence to do it and it really made me think about the kind of boss and business leader that I wanted to be.
I knew I didn't want to work for somebody else, I wanted to make a success of myself. So, the money that I had saved (which was originally for a deposit on a house), I instead invested into Supplies For Candles. I initially started to do this on an evening and weekend, but soon was able to quit my job.
This time around I had more experience, and much more perspective. That year in employment really helped me to visualise the kind of entrepreneur that I wanted to be and why it was so important to me. We often forget about the 'why' in pursuit of the 'what'.
The market that I went into initially wasn't big enough and that's why it didn't make money. But this time I really understood my market and customer, so within only six months things started changing, sales started coming through and the next thing I knew, I needed a helping hand.
As my new business grew, I learned from some of my previous mistakes and started to lean on, learn from and eventually employ other people with skills to complement my strengths, thus sharing the load. If there was one lesson that I was never going to repeat, it was going it alone. I've worked hard to build up the strong team of people that surround me, and ensure that I continually reward them for their commitment. I can proudly say that, together, we're achieving success. Without my leadership team and faithful employees, I wouldn't be here today. Without the support and encouragement of family, friends and mentors, I wouldn't have had the courage to go again.
Looking back, it was so painful at the time, but I know that those lessons were crucial in helping me reach my highest potential. My message to everyone is keep going! Business can be tough, but it can also be incredible. I lost £3,000 in four years with my first business... But I made over £11m in four years with my second!
I've come to understand that failure is a part of the learning journey, and I'm no longer intimidated and take solace in the knowledge that I don't have to be perfect – no one and nothing ever is.
One of the most rewarding aspects of being in business is sharing my story, knowledge and skills with other startups. I always knew that I wanted my leadership to be collaborative and immersed in the business community, so that's why it has been so important to give something back.
I am now committed to help more business startups by offering support and guidance. At the beginning of the pandemic, I gave away £100,000 worth of candle making kits and business startup packs to support those who had been financially affected by the pandemic. As a result over 2,000 people went on to set up new businesses or side hustle – myself and my team continue to support them on a regular basis. 
As I reflect on my experience, I've learned some lessons and employed some everyday strategies which keep me mentally and emotionally strong so that I can continue to love what I do and reap the rewards for years to come:
No man is an island – I found myself in a depression because I stopped being honest with those closest to me. I stopped talking, I was ashamed to admit when things had become too much. I can't stress strongly enough the power of talking. We've got to keep doing it, particularly us men.  Thankfully my parents intervened when I needed them to. Ensure you have the right support around you, whether that be family, friends, loved ones, mentors, colleagues… share your dreams with them. You can also gain support and talk honestly and openly in groups and communities online – there's some fabulous ones particularly for startups and businesses.

Know your own strengths and weaknesses - In those early days I drove myself into the ground trying to do everything by myself. It's true that it's going to take hard work to get something off the ground, but wherever you can, at whatever stage of business development you're at, bring in people who are experts in what they do to compliment your strengths. It might even be that you can skill share or 'trade trades' if money is tight. It's always worth asking the question.

Develop an executive team - I trust my team with my business and my life. It's taken a while to bring the right people together but it's an absolute must. I trust my team – they are extremely competent, they share my vision and they don't always say yes! It's sometimes good to be challenged or have processes questioned. It's what makes us more efficient, productive and successful. I know that my businesses are in safe hands.

Keep some perspective - This is why it's so important to me to keep investing in local communities, entrepreneurs and charities. It puts what I'm doing into context and keeps my feet on the ground. Plus, it keeps me sharp! I'm a firm believer in philanthropy and it benefits me as much as the person that I'm investing in. It multiplies everything that I'm doing and ensures my efforts will outlast me!

Do what you love (outside of your business) – What is success, if you can't enjoy it? What do you love? Keep making time for your family, sports, travel, hobbies. Whatever they are, they keep you recognising that your drive to succeed is only one aspect of who you are, in balance with everything else. You won't find me chained to my desk every night. Being an entrepreneur and business leader is just one aspect of who I am, not the whole picture."