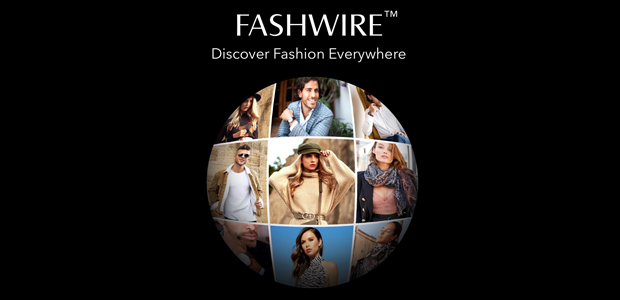 The long overdue shakeup the fashion industry needed
Fashwire is a mobile and web marketplace for discovery where you can shop directly from over 300 fashion brands from over 33 countries you know and love and discover new ones from all over the world. Fashwire is changing the way we shop on our phones. By connecting consumers directly with brands all in one app, and it also allows brands to curate, create, and control all product and content in their profiles, which is different from a traditional retail model.
Fashwire helps emerging and established fashion brands with discoverability and brand awareness allowing them to understand their consumers, purchasing patterns and preferences. Fashwire also support the shopper who is interested in fashion and relishes the idea of influencing the brands they love.
Fashwire now has 300 designers on the platform from over 33 countries including England, Italy, Spain, Japan, Mexico, Canada, Romania, the USA and more.
Founder & CEO Kimberly Carney said: "Fashwire allows designers the ability to curate and present their collections in our mobile and web marketplace and allows consumers to discover brands from around the world."
With innovative and  proprietary technology users can shop, save, swipe, store and, of course buy what they love in addition to posting their finds on the proprietary internal social feed for fashion called My Wire.
The Fashwire global shopping marketplace offers the fashion-conscious consumers, no matter their demographics or geographics, a direct link to designers and fashion worldwide. Fashwire helps fashion designers with costly ordering decisions and improves on their full-price sell-through by providing instant, targeted user feedback on the popularity of new ranges, and even potential future products.
It also includes proprietary swipe technology in which users give feedback on designers' collections helping them make critical production decisions. On the My Wire social feed users and designers post their style and collections which is taggable and shoppable directly within the app.  
Carney said: "Our proprietary swipe technology gives consumers the opportunity to give their feedback and be influencers while giving brands important insights on what is resonating with consumers."
From a B2B perspective it gives designers vital insight into consumer buying patterns by providing instant, targeted user data and feedback on the popularity of current and future products. Fashwire is helping partnering brands achieve full price sell-through by using Fashwire's proprietary Data Insights Technology to deliver brands with real-time data and actionable insights to maximise product profitability.
It is a disruptive force in the retail industry, is changing the manner in which consumers, designers, and retailers interact. In a rapidly changing retail marketplace, Fashwire offers a value proposition to every segment of the retail chain.
Carney added: "The My Wire social feature gives users a way to share their own personal style and encourages brands to post, tag and make their product shoppable.  It's a true feed for fashion."