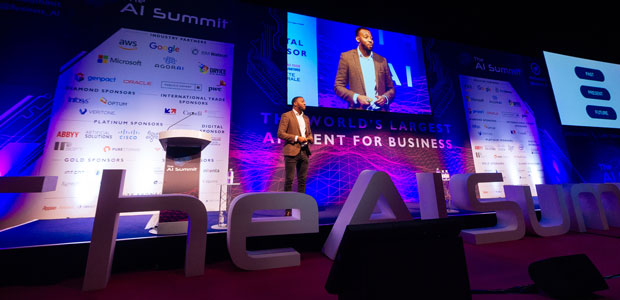 London Tech Week launches new '12 Clusters of Tech' programme
London Tech Week has announced plans to definitively map the UK tech scene highlighting and promoting the best businesses, innovators and thinkers operating across the country.
Over the next 12 months, London Tech Week and UK Tech Cluster Group will explore the unique ecosystems and tech trends in every region of the UK. From space tech in the South West to cyber security in Northern Ireland, 12 Clusters of Tech charts the companies, sectors and case studies that make up the entire UK tech landscape.
The initiative will shine a spotlight on businesses highlighting startups, SMEs and the established bigger companies who together form the engine room of Britain's booming tech sector.
This work will also become a unique resource for investors, the media, tech stakeholders and other groups who have an interest, vested or otherwise, in tech enterprise.
London Tech Week Festival Director, Suzy Pallett, said: "London Tech Week has always been about celebrating the very best of UK tech and we believe this initiative will take our understanding of what this country has to offer a stage further.
"If you're interested in the north, the south, the east or the west we'll have it covered showing the very best in innovation and highlighting hotspots of tech specialism across the different regions."
David Dunn, Chair, UK Tech Cluster Group, said: "I am delighted we are partnering with London Tech Week for the development of 12 Clusters of Tech. We will be highlighting some of the amazing companies from across the UK and showcasing technology to the rest of the world. From exciting startups to established employment powerhouses, there is a lot to be proud of across our ecosystems and we will be telling the story by putting businesses in the spotlight."
If you run a tech business, large or small, and are passionate about the sector get in touch at info@londontechweek.com.
The initiative kicks off this month in the North East, which is not only transforming the face of the region itself but is having a sustained impression on the world. Startups, scaleups and established leaders alike work with some of the planet's biggest brands and have an international reach, which seems to know no bounds.
Over the next 12 months we'll be exploring the following areas; October - Scotland, November - Northern Ireland, December - Yorkshire & the Humber,  January - North West,  February - Wales,  March - West Midlands, April - East Midlands, May - East of England, June - London, July - South East and August - South West.
The 12 Clusters of Tech initiative is announced by Informa Tech as London Tech Week 2020 comes to a close. The event showcased the very best in global tech and how it will play a crucial role in helping us navigate the challenges facing our changing world.
Highlights included:
Health Secretary, Matt Hancock announced approximately £50m of funding, which will be distributed to technology companies to develop AI products, test some for the first time in the NHS and roll out some already tested products across the service. The funding is part of Round 1 of the £140m AI Award initiative announced in January.

Digital Secretary Oliver Dowden launched a new National Data Strategy at London Tech Week's Global Leaders Innovation Summit - an ambitious, pro-growth declaration of intent for the use of data in the UK over the next few years. One that seeks to maintain the high watermark set during coronavirus, where data was used quickly, efficiently and ethically to combat an unprecedented global pandemic.

Science minister, Amanda Solloway announced £32m in funding for six healthcare technology research projects, including artificial robotic muscular assistance and quantum imaging for monitoring.

Minister of State for Digital and Culture Caroline Dinenage spoke about the role of health tech in the current crisis and the crucial role it will continue to play in the future.

IBM announced the UK's first robot boat. Powered by AI and the energy from the sun, the Mayflower Autonomous Ship will be able to spend vast periods of time at sea, collecting data about the ocean. Safer, more flexible and cost effective than today's manned research vessels, the new-generation Mayflower promises to transform ocean science.
We also heard from key names in tech including former Google CEO, Eric Schmidt, CEO of Twitter Jack Dorsey and the Director of AI at NHSX Indra Joshi.
The event's fully virtual format has proved highly successful enabling a truly global audience to convene, network and collaborate without restriction. 
Some key stats from LTW 2020: 
Across the event there was over 25,000 registrants, over 700 sessions and more than 750 speakers.

The AI summit saw a 20% increase in attendance in a virtual environment with many more countries being able to participate.

Increase in number of different LTW events attended - 68% of the attendees visited 6 or more events. When attending in person most people only visit 2.

Increased media interest - this year saw an increase in the number of international journalists attending.
Other key London Tech Week news, included:
Elevating Founders Europe winners announced: Ostique is a female, mission-led team, developing innovative ostomy devices combining advanced functionality with customisable aesthetics to improve patients' quality of life. Keep your eyes peeled as we will be interviewing Ostique next week!
Stephanie Monty, CEO and Founder said: "The whole Elevating Founders experience was fantastic for us. We had some amazing feedback, and really felt that the judges had recognised what Ostique is trying to achieve, which was tremendously rewarding.
"Participating in a virtual competition was certainly a new and different experience for us, but on the plus side it minimised our travel time! Whilst we definitely missed the buzz of going up against other competitors in person in front of the judges and investors, it was still a great platform and we managed to network and connect with everyone involved."
News Portal: Stay up to date with key UK tech news year round with London Tech Week's new localised news portal. This first fully functional news hub is dedicated to mainstream and local UK tech community news.
London Tech Week partnered with .TECH Domains to launch the new news site. Suman Das, Brand Director at .TECH Domains, said: "We are thrilled to be powering London Tech Week's first fully functional news website. What sets londonnews.tech apart is its localised nature. At .TECH Domains, we are always looking to fuel avenues that nurture cutting-edge innovations and support tech innovators. With londonnews.tech, we will be moving a step closer towards that."
London Tech Week's Festival Director, Suzy Pallett, echoed this sentiment saying: "The overwhelming response we've had to our virtual events has highlighted a real demand from our attendees to be engaging throughout the year. londonnews.tech is another step in London Tech Week's mission to become a year-round community resource, with the annual festival serving as a culmination of these efforts rather than a standalone event."