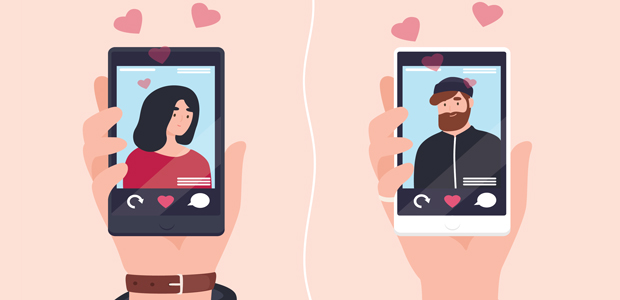 London-based startup creates competition to help people in love
London-based startup CLiKD Dating App has founded a competition as part of its mission to help people find love in the capital city, but also to help raise money for the charity Relate.
The competition is being supported by Time Out and really hopes that in a time where there is a lot of divide in the country and particularly the city, 'Love in London 2020' can help bring love diversity and positivity.
Established back in 2018, after a tough year for London with the Grenfell disaster and terrorist attacks rock the capital, Love in London looks to continue on a bigger scale for this year.
With six categories the competition covers a number of areas: Love London, Love Your Community, Love Your Partner, Love Your Pets, Love Your Friends and Love What You Do.
Also new for 2020 is a video category that encourages videographers interested in any of the categories to send in a short video (to help encourage more startups and budding entrepreneurs). All competition entry donations will go straight to Relate to help support the work they do in providing counselling and guidance to people in all types of relationships.
The founding startup CLiKD is used to combining tech with the human element and it is an app that puts personality first, it encourages smart dating over shallowness and superficial attraction. CLiKD won the same award for Innovation that Tinder and Mtach.com won in their own early stages, and will continue to innovate and change the scope of Millennial dating.
Founded by a former-lawyer and data protections officer Michael Blakeley who is also a member of the Startup Leadership Programme.
Commenting on the competition, founder and CEO of Love in London and CLiKD, Blakeley, said: "It's fantastic to be organising a competition for such an important cause. Relate is an incredible charity that does fantastic work and we're very excited to raise awareness of that through such a love-centric competition. Love is something that brings everyone together and to help display the best of Love in London is a fantastic privilege."
Aidan Jones, CEO of Relate, added: "I'm delighted that Relate is the charity partner of this year's Love in London competition. As well as celebrating the importance of love in its many different forms, the initiative will also help us to continue supporting the nation's relationships throughout 2020. Relate is proud to be changing lives everyday through our counselling, information, mediation and support, available face-to-face, online and on the phone for people of all backgrounds and sexualities at all stages of life."