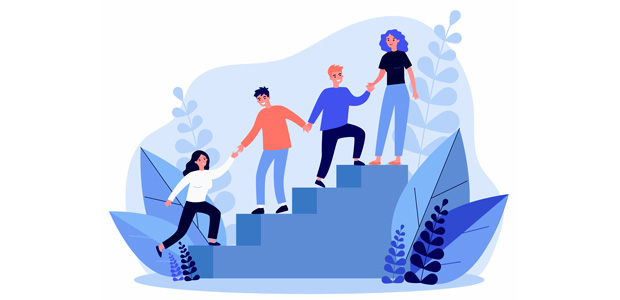 London and Manchester startups given a helping hand by Huckletree
Creative workspace and accelerator, Huckletree has revealed non-alcoholic drinks brand, Reformed Character Drinks and fashion force for good Manchester Fashion Movement, as the winning businesses of its 'Entrepreneur in Residence' programme.
Set up as an initiative to ensure some of the UK's most innovative and promising startups have the space and mentoring they need to grow in 2021, the two winning businesses, chosen by a panel of Huckletree judges, have been handed a full year of office space through a Huckletree membership, in it's FoodTech and FMCG hub in White City, London and fashion and creative hub in Ancoats, Manchester.
The two innovative companies were chosen for showing their entrepreneurial vision, and for their inspiring hard work, overcoming the obstacles they faced during the pandemic. As well as having free access to Huckletree facilities for the year, both startups and their teams will receive regular mentoring sessions with in-house experts on marketing, commercial growth and leadership skills to arm them with everything they need to succeed in 2021.
London winning business, Reformed Character Drinks, founded by Daniel Hinde, is an unapologetically non-alcoholic drinks brand. Soon to launch to market, the company is on a mission to be a brand with a difference, creating delicious, exciting alcohol-free soft-seltzers and experiences. Hindle wants to encourage drinkers to wave goodbye to 'beer fear' and say hello to a 'newly changed and full of potential self'.
Daniel Hinde, Founder of Reformed Character Drinks, stated: "I'm looking forward to working with the team at Huckletree on our plans for investment and scaling, and also connecting some more with the community at Huckletree West. I'm very conscious of building Reformed Characters as a community focused brand which consumers genuinely want to engage with and gain value from - so a huge part of that is in having a great group of people around you."
Meanwhile, Manchester winner, Manchester Fashion Movement is a company whose mission is to 'future-proof the world through fashion'. They do this by raising awareness around the impact the fashion industry has on consumerism while also recognising the benefits of a more responsible approach. This brainchild of Alison Carlin and Camilla Cheung, intends to raise this conversation through education and encouragement of responsible consumerism.
Camilla Cheung, Co-founder of Manchester Fashion Movement, added: "Entrepreneurs in Residence will give us the business support we need to effectively scale up Manchester Fashion Movement. It will help us develop a platform with better functionality to ensure we can monetise our offering and maintain a sustainable business model. 
It will enable us to start spreading the MFM messages within Huckletree, the wider community and across a more B2B environment. Having a city centre base gives us a presence in the city which we are supporting and allows us to immerse ourselves in what's happening around us."
Huckletree founders Gaby Hersham and Andrew Lynch decided to set up the Entrepreneur in Residence initiative after witnessing the approach entrepreneurs across their network embraced to grow and expand when faced with huge challenges during the COVID-19 pandemic.
Gabriela Hersham, CEO and Co-founder of Huckletree commented: "This year has been gruelling on businesses around the world, particularly those early stage companies and those looking for launch platforms. Startups and founders have shown time and time again how important they are for the wellbeing of the UK economy and we wanted to recognise their resilience and fight to keep moving, growing and dare I say it, leading, new ways for how we should live, eat, drink, play and think in the world of tomorrow.
"Our 2021 Entrepreneur In Residence programme is not just a chance to give back, but also to recognise and back the industry's top and promising talent, and put them in the heart of our growing foodtech ecosystem in White City and our creative and fashion forward ecosystem in Manchester. We'll be with them every step of their journey, and we can't wait to see the introductions, growth, personal progress and milestones achieved by being a part of our ambitious 3,000+ member community."
Membership to the Huckletree network also comes with access to the Growth and Ecosystem programmes as well as the Wellness and Social Calendar and Educational program, to help bring further support. The startups will also have access to Huckletree's extensive range of educational programming including investor office hours and pitch desk clinics.
The previous winner of Huckletree's 'Entrepreneur in Residence', was Erase All Kittens, the gaming platform designed to educate kids 8-14 about coding. After their 12 months in tenancy with Huckletree, they were not only able to grow in size, but win various awards including European Digital Woman of the Year, and were introduced to investors through the Huckletree network. The business has now seen a 500% increase in traction during lockdown, made new hires and has secured a $100,000 grant from Grant From The Web.