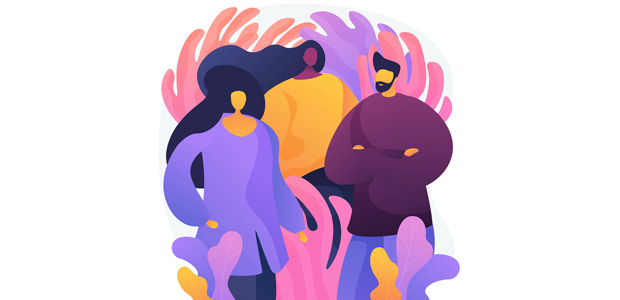 London and Greater Manchester join forces to support entrepreneurs from diverse backgrounds
Black, Asian and mixed background tech entrepreneurs from London and Greater Manchester will join a five-day virtual trade mission starting today (7th to 11th June). The mission will see fifteen companies 'touch-down' in North America to meet with corporates and startups to explore new investment and export opportunities and accelerate their expansion plans in the US market.
Hosted in partnership between The Growth Company's Global Scale-Up programme and London & Partners Mayor's International Business programme, and the first in a series of events held by the two UK tech hubs, the REACH trade mission aims to build cross-border collaboration and advance an inclusive transatlantic community of diverse leaders. The trade mission is also part of a wider commitment by London and Greater Manchester to support companies from a range of diverse communities.
More diverse and inclusive businesses generate greater economic growth and benefit to society, with a recent McKinsey study revealing that diverse companies are more likely to outperform less diverse ones on profitability. However, research from the British Business Bank found Black and Asian business owners face significant barriers when starting and scaling their businesses.
One of the major challenges facing Black, Asian and mixed background founders is access to venture capital funding, an essential ingredient for business growth. According to Extend Ventures, only 1.7% of venture capital investment in the UK between 2009 and 2019 went to founders from Black, East Asian, South Asian and Middle Eastern backgrounds, while Black female entrepreneurs received 0.02% of funding overall. Similarly, in 2020 US companies raised record levels of venture capital at just under $150bn, but only $1bn went to Black or African-American startup founders, less than 1% of total funding.
Investment in underrepresented founders provides a huge untapped opportunity and the mission aims to help unlock the enormous value Black, Asian and mixed background businesses from London and Greater Manchester can add to the North American economy.
Mayor of London, Sadiq Khan, said: "London's diversity is one of its greatest strengths and this trade mission reflects my wider commitment to support entrepreneurs from underrepresented backgrounds, providing equal opportunities for all and breaking down the challenges faced when growing their business.
"I am delighted that the Mayor's International Business Programme is partnering with The Growth Company to launch this mission. It is important for UK cities like London and Manchester to work together to support our innovative UK tech companies, strengthen relationships between our tech ecosystems and provide opportunities for our tech businesses to accelerate their global expansion plans."
Mayor of Greater Manchester Andy Burnham said: "I am very proud that we are creating this opportunity for underrepresented entrepreneurs in Greater Manchester and showcasing the diverse talent and innovation that is at the heart of our city-region. Greater Manchester is the fastest-growing digital and tech hub in Europe, and through our work at Greater Manchester Combined Authority, The Growth Company and the Global Scale-Up programme, we are doing everything we can to support these sectors, tackle digital inequalities, and make sure that this growth benefits all of our places and communities. Together with the Mayor of London and our partners in the capital, we hope this virtual trade mission will strengthen the links between our city-regions, and offer a platform for Black, Asian and mixed background tech entrepreneurs to promote their businesses and forge exciting new global connections."
The fifteen businesses joining the virtual trade mission include London-based Do it Now Now, an open innovation organisation committed to bringing social empowerment to Black communities across the globe and English National Ballet, the world-renowned ballet company bringing ballet to audiences across the UK and internationally.
Other London companies taking part are Globechain, a data-centric reuse marketplace connecting enterprises with non-profits, small businesses and people to redistribute unneeded items and edtech firm UpSkill Digital, which builds learning experiences to minimise the global digital skills gap.
From Greater Manchester, Bolton-based audio-visual design and build specialist AVM Solutions and marketing agency Endless Gain, who specialise in helping brands create the best ecommerce experiences will also join the mission.
May Al-Karooni, CEO & Founder at Globechain, added: "The REACH virtual trade mission is a fantastic way for ethnic minority tech leaders to connect and showcase their companies globally. Globechain is expanding across the US, and I am excited to explore the opportunities for potential collaborations with corporates and investors in North America."
Neil McKay, CEO at Endless Gain, said: "I'm incredibly proud to have been accepted onto the first ever REACH virtual trade mission. This initiative offers a tremendous opportunity to build new partnerships, expand our network of potential US investors and corporates, and explore possible routes to expansion in North America."
Delegates will take part in investor roundtables and online networking events with corporations such as network operator Comcast and supermarket giant Walmart. Last month, Comcast announced it would award $1m in grants to 100 Black, Indigenous and people of colour owned small businesses in some American states.
The series of events will include sessions where delegates will meet founders to share their learned experiences. Speakers include First Boulevard Bank – a Black-owned digital bank with a focus on financially empowering Black America, which has just raised £5m in seed funding.
Global Scale-up Programme Manager at GC Business Growth Hub, Anna Carson Parker, said: "We are continuing to support our businesses in realising their international expansion plans and this mission is part of a wider commitment to help companies from a range of diverse communities. We are really excited about what the mission and London partnership will do for the Greater Manchester ecosystem. The mission and Global Scale-up programme show that there are great opportunities for businesses to grow internationally despite the economic impact of COVID - Greater Manchester is very much open for international business."
Dhaval Gore, Head of Mayor's International Business Programme at London & Partners said: "I'm excited to support the first diversity, equity and inclusion trade mission to North America, in partnership with Greater Manchester. The mission is an opportunity for some of the UK's most innovative B2B tech companies to explore expansion opportunities in North America and is part of London & Partners commitment to supporting companies from diverse communities to grow and scale internationally from London."