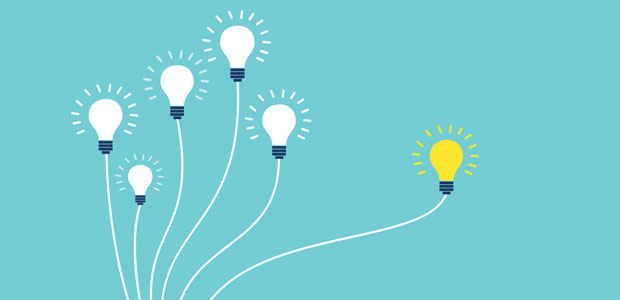 From lightbulb moment to leadership
One of the biggest lessons I have learned so far along my entrepreneurial journey is that  building and owning a startup is not a job, it's a lifestyle. Despite no two journeys ever looking the same, something valuable can always be extracted from every founder's story. 
No matter how or why the journey began – there's no denying creating a startup can be an overwhelming yet rewarding ride. I've certainly learnt a lot about myself and building a business along the way, and I'm barely just getting started.
How my journey began with a 'chair swivel' 
I have always been someone who has had that entrepreneurial spirit. Since I was a teenager I can remember always having a project on the go. From selling ice cream at school to online merchandise, there has always been an innate sense of business intrigue from an early age. One of the major driving forces for this was wanting to become financially secure.
The 'lightbulb moment' or rather in our case the 'chair swivel moment' was where my startup journey began. It was post-second lockdown, and I had just spent 25 minutes ringing around restaurants to secure a table of eight for a business lunch to no avail. I turned my chair to Bobby (one of the co-founders) and said to him 'It can't be this hard to book a table,' and the rest as they say is history. Both of us spoke to Jed (also a co-founder) and within three months of that moment our lives had snowballed. 
We all gave up our day jobs, successfully completed our first funding round and went full steam ahead with creating Ambl – a London based startup set to revolutionise the way people drink and dine, forever!
Funding, tick. Team, tick. Brand name, tick. What next?
Fundamentally, it was hard to ignore the momentum that was building. The validation from venues - in just ten months we have over 1,300 London-based venues signed up to our platform – led to interesting and talented people in the industry approaching us directly. For example a couple of investors who also own their own restaurant wanted to put money into Ambl, as well as sign up. 
Next came raising the funds we needed to keep driving forwards. The thing that surprised me the most was just how important having the right talent and passion within our team was. In ten months we have gone from three co-founders and one chairperson to thirteen people. It makes me burst with pride that I am building something not only with my best friends but with a passionate and skilled group of people who will make a difference to those working in the hospitality space.  
From raising our first million in investment and hiring our first employee to sourcing office space and signing up venues to our platform - building our startup has honestly passed by in a blur. 
It's not a bed of roses
Building a startup is no mean feat and this I knew from the start. However, what surprised me was just how much time I needed to get my ducks in order – completely underestimating how long things would take. 
Even now, some days I go home, sit there and my partner will ask 'are you ok?' and I just have no words left.  I love what I do, but something this big is all-consuming and time-consuming. 
Plus Ambl only has one shot at launching and making the intended impact. I keep telling myself this feeling means I'm genuinely learning and solving a problem – and that makes me feel good. 
Everyday is a school day 
Throughout this process I encourage people to say I'm wrong. I put my hands up; I don't know everything so it is important I keep asking questions as well as be open to those with more experience sharing their opinions and challenging me on the Ambl concept. I've had the pleasure of speaking to some top, top talent within the hospitality sector and this has really helped me become more resilient, as well as confident that what we are building is genuinely going to solve a problem. 
I'm not naive to think there won't be hiccups along the way, it's inevitable actually. What's important is as co-founders we remain ambitious, passionate and ultimately grounded as to why we are on this journey together.  
Sharing (success) is caring 
Building a business can lead to money and legacy. For me those things are nice to have but I believe those things only take us so far. As an entrepreneur, I believe it is my duty to help others by lowering the ladder.
Just recently I was able to offer work experience to a school leaver which I just loved doing. It was great to be able to share knowledge gained as well as genuinely give someone young and enthusiastic real insight into what it takes to build a business. 
Success to me is defined by our positive impact on others and the world around us – and this is what I carry with me everyday when I walk into work. 
Final thoughts
Don't get me wrong – I'm still only getting started. But what we've achieved with Ambl so far fills me with confidence knowing this is going to make waves in (and potentially change) the hospitality industry. 
We have big plans for the platform – not only in London and across the UK but globally too. So watch this space, and one day maybe I'll catch you saying 'let's Ambl it' when you're looking for somewhere to go out for a bite to eat or drink!