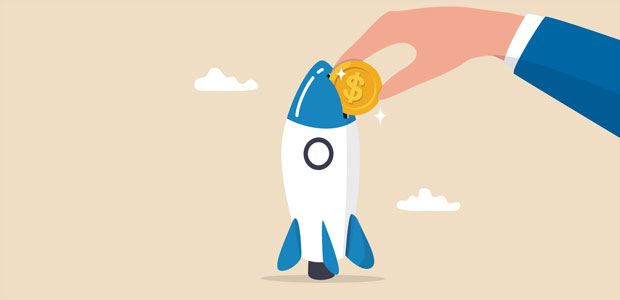 Levelling the playing field for venture capital investment
Despite a record $330bn fundraising total, female founders in the US secured a mere 2.3% of venture capital in 2021 according to Bloomberg, the second consecutive year of decline and the smallest share since 2016. Amazingly, that figure is more than double the proportion of venture capital going to female-founded businesses in Europe which sits at just 1.1%.
Let's take a look at why this is happening, and why recent efforts to diversify VC investments have failed to make an impact.
The problem is systemic, and spans both the process of fundraising itself and the culture that has grown around it. For instance, a recent study by the British Private Equity & Venture Capital Association (BVCA) shows that the overwhelming majority of VC investments are being coordinated by men. Nine in ten senior investment roles in venture capital firms are held by males, with 12% of firms operating with all-male investment teams. For smaller VC companies with less than £100m assets under management, that figure rises to 25%.
There is also evidence to suggest that gender bias influences VCs at every stage of the pitching process, with women being held to higher levels of scrutiny than their male equivalents and female founders regularly reporting instances of an uneven playing field. This problem is compounded by the fact that many of their start-ups are aimed at addressing the needs of underrepresented markets that VCs tend to overlook.
Providing a platform
Small changes can create a big impact and that's why in March 2022, Pitch launched the Female-Founded Startups presentation collection. Featuring 90+ pitch decks - and counting - from female and nonbinary entrepreneurs, it's a public resource that highlights women building pioneering businesses, transforming industries, and pushing for positive change.
When we put the call out for pitch decks, we were overwhelmed by the response and the quality of the decks we received. The collection contains pitch decks from founders who have raised funding for their businesses, and want to inspire other underrepresented founders to do the same. It's now the largest public compilation of pitch decks of its kind online.
Let's highlight just a few of these inspiring founders:
We'll start with Bunch, co-founded by CEO Darja Gutnick, which raised $2.6 million earlier this year, taking its total funding up to $4.4m since it started out in 2016. It is a pioneering AI leadership coach for millennials and Gen Z, helping them to improve critical skills in as little as two minutes a day by fitting hyper-actionable tips into idle moments in their busy schedules.
Another tech-savvy female-founded startup in the collection is clare&me founded by Celina Messner and Emilia Theye. An AI-powered mental health coaching platform that supports people with symptoms of anxiety and depression through messaging and phone calls, it closed a €1m pre-seed funding round in early 2022 with investors such as Munich HealthTech Fund YZR, Antler, and Clue founder Hans Raffauf.
Meanwhile, not less but better co-founded by Christina Roitzheim is a screen time management solution designed for those who have an unhealthy obsession with using their phones, leading to other issues such as stress, sleep deprivation and depression. The app promotes conscious phone use through habit science and AI-powered hyper personalisation, and secured a pre-seed raise of $1m in Q1 2020.
Edurino has successfully raised €3.5m in funding as it seeks to inspire a rethink in digital learning for young children. Co-founded by Franziska Meyer and Irene Klemm, Edurino is a hybrid learning platform that teaches children aged four to 10 a series of 21st century skills through the power of games and serves as a supporting tool for parents as they prepare their kids for school and guide them through the education system. Similarly to not less but better, the app takes into account safe usage with screen time limits as a key feature.
Also looking to finance growth is Matchable, founded in 2019 by the brilliant Wai Foong Ng. Once again, it is an organisation operating with a strong purpose geared towards enacting positive change by using its platform to match companies and their employees with volunteering projects at non-profits and impact startups. The company is currently in the process of raising £1.2m to fuel the next stage of its growth journey.
Changing the odds
By giving a platform to the work of the women and non-binary individuals who are beating the venture capital funding odds, we hope to play just a small part in levelling the playing field by sharing concrete examples from others who have succeeded in raising funding – all the while encouraging investors to fund a diverse range of founders.
Female founders have proven that they can deliver more than just incredible returns. They are on a mission to build a brighter future for all of us, and it's time we changed the odds for the better.