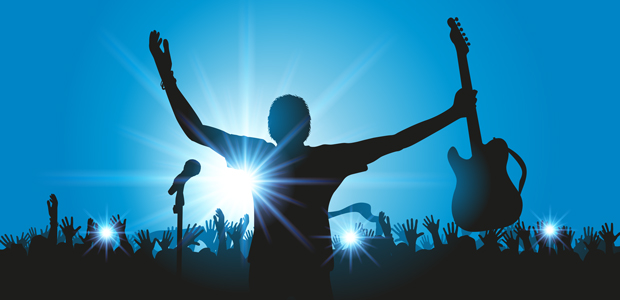 Letting the fans sit in the director's seat
Multiview Media allows you to increase revenue, reach and reaction. Converting iconic historic content or streaming live events in an immersive way, we caught up with Ray Meadham CEO of Multiview Media.
1. When did you launch?
We officially launched last month in conjunction with our first music industry partnership with JBTV - America's longest-running music television programme dedicated to introducing the world to new artists. We provided our white-label technology for its festival, meaning that viewers could watch their favourite artists and bands including The Smashing Pumpkins, Fall Out Boy, Filter, and many more at the virtual event in a multi-camera angle format. Since our launch, we have had over 6,000 views of our content and early analysis shows that viewers spend up to 20 per cent longer with a multi-angle format than YouTube. 
2.

 

Sum up what your company/ product does in one sentence
We provide an interactive streaming platform that lets fans be the director by allowing them to switch between camera angles, viewing close-ups of the audience and artists.
3.

 

How does the technology work?
We work closely with content owners who provide us with either live or historic video material. This content then meets our encoder software, which converts it into a digital arrangement that can then be streamed in multi-camera angle formats via our platform. We can also embed our multi-angle player into websites if needed.
When it comes to viewing experiences, we use auto-detection technology. This means that we can predict when a viewer is about to select a specific camera angle, at which point the stream is upgraded to a higher quality, ensuring that the change between camera angles is smooth and seamless. 
4.

 

What makes it unique?
Experience, speed, and integration. To elaborate on these, our product builds on traditional broadcast and offers the type of perspectives that even an in-person attendee would not be able to experience or control, such as being on stage with the band, close-ups of the audience, as well as artists in a matter of moments. What's more, our product (the multi-angle player) can be plugged into websites and used by third parties, for example, a ticketing company, without the need for costly and disruptive software changes. 
5.

 

Who is your product for and why?
First and foremost it is for the fans - we want to empower them to become the director of what they are watching and make the most interactive experience that we possibly can. To do this, we need content owners, creators, rights holders, and brands that are looking to bring something new to their audiences to collaborate with us. A big part of our offering is fully supporting revenue streams where possible - be that pay-per-view, sponsorship opportunities, or even releasing brand new repackaged box sets.
6.

 

What problem are you solving/wanting to solve?
We want to improve people's viewing experiences. This does not just mean with future content, but historic video content, too - for example, enabling people to watch a classic concert that they might have attended in-person years ago in multi-view. People now demand more control, interactivity, and options over their viewing experiences and this has only sped up during the past 12 months. We are certainly not about to replace the role of the director and we work alongside them to ensure that every camera angle is perfectly set and use their expertise as we look to build better, more immersive experiences for viewers as we iterate our product.
7.

 

What are your plans?
We will most definitely be working on more original content, by this I mean being involved in the recording process and working from day one with acts and talent on the production. As Augmented Reality (AR) and Virtual Reality (VR) also become part and parcel of people's viewing experiences, we will also look to maximise these areas of technology in our offering and product.
We predict that there will be a shift to a hybrid model when we return to the 'new normal' - especially in the live events space. To give you an idea, can you imagine being at Glastonbury in the crowd physically and having a piece of technology in your hand that meant that you could visually see all stages and not miss a thing? 
8.

 

What advice would you give to any startup just setting out?
You need to have a team around you from day one. You may have had the initial idea, but to develop it on your own is almost impossible. I am fortunate to be surrounded by a team with over 25 years of experience - it is invaluable and each one of us brings something new to the table every week. No ideas or questions are silly - it is important to create a culture of transparency and openness when it comes to expressing views or concerns about the direction of the business. Lastly, work with people that can adapt quickly to change are willing to see the long-term goals, rather than seeking instant gratification. It will come, but the early days will require hard graft and often long hours.