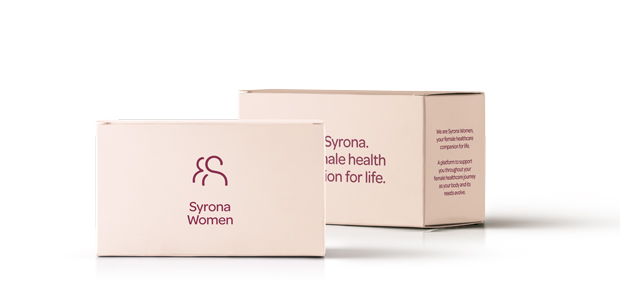 Let's normalise talking about female health
Last year, Startups Magazine met with two Cambridge entrepreneurs, Anya Roy and Chantelle Bell who have co-founded Syrona Women, a startup designed to help women detect early signs of gynaecological cancers, infertility and endometriosis.
Anya Roy and Chantelle Bell met whilst studying for their masters in bioscience entrepreneurship and after much research, found there was a real need for innovation in women's health. Syrona believes each woman deserves an easy way to monitor their gynaecological health.
What is Syrona Women?
Syrona Women is a digital platform offering health kits and online support throughout a woman's healthcare journey as her body and its needs evolve. The first product is a fertility test, however the company's product portfolio is growing with further plans to launch endometriosis and gynaecological cancer tests in the near future.
First, the user will create a profile and the Syrona Women team will do the work behind the scenes to recommend the best options for you and customise your test options to best suit your needs.
Once the tests arrives, the user will take the sample and pop it back in the post to Syrona Women. The team then analyses and sends the results back with an explanation. The platform has online GPs ready and waiting to answer any questions the user might have after receiving their results.
Syrona Women aims to make the procedure as easy and affordable as possible for women. Diseases like endometriosis pronounced 'En-doh-mee-tree-oh-sis' (a painful condition that affects one in ten women, where tissue similar to the lining of the womb starts to grow in other places such as the ovaries and fallopian tubes) and gynaecological cancers are often not caught in time because not enough women know how to spot the early signs of the condition, and the consequences can be devastating.
On average, a woman with endometriosis will wait up to seven and a half years from the moment she begins to experience symptoms to the moment she is diagnosed. The only way to diagnose endometriosis is via laparoscopy, an invasive surgery that doesn't cure the disease but merely identifies it. Syrona Women aims to change the diagnosis procedure for endometriosis sufferers and gynaecological cancers, as well as raising awareness and educating women on their bodies.
Users subscribe to the Syrona Women kit, with a recommended use of twice yearly, and provides users with access to the company's growing community, where users will be able to ask questions, share experiences safely and access the online GPs for clinical advice.
What has your funding journey been like?
Syrona Women has already participated in various accelerator programmes in London and Sweden. More recently, the team have been approached by a number of investors interested in the startup.
"This has put us in a great position to start fundraising next month! We're hoping to raise between half a million to a million pounds pre-seed." said Roy.
Talking about their experience as a minority in the tech industry, Roy explained: "We've been quite fortunate when it comes to the type of investors we've dealt with. Of course there is still a bit of stigma around femtech products, and we have had a few male investors say 'Hmm not really sure there is a need for this product'. But on the whole we've experienced a really positive response. We think things are definitely changing in the industry!" explained Roy.
Roy also believes it's up to women to normalise talking about their reproductive health issues and hopefully remove that on-going stigma that is still floating around.
What's the next step?
Syrona Women plans to launch its first fertility product this summer, and the team are working hard to decipher the price of the product to fit the target audience.
"It's a really exciting time for us because we've had lots of people asking us, for quite a while now, during pitch events 'where can we buy the product?' and hopefully soon we'll be  able to say 'yes you can buy it from our website or amazon. We can't wait!" said Bell.
Syrona Women had many people doubt its product ideas at the beginning. However, the founders pushed through negative responses from investors and found from a recent survey they conducted with 500 participants that 96% of women would be interested in buying the home kit.
"There's a true mismatch in what people tell you, so you've definitely got to be confident in your idea and not lose sight of your vision and the legacy you want to create." explained Roy.
Please note this interview was conducted last year, so please be sure to check out the Syrona Women website to find the most up to date information.