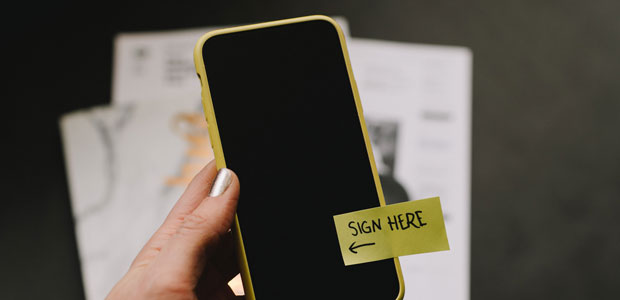 Legal aid without the wig and gown
LegalShield recently launched a consumer app, LegalDefence, that helps the average consumer combat their legal disputes in an affordable but effective way. The Oxford-based startup has been disrupting the industry tremendously since its launch.
The app for consumers is an industry-first and allows consumers to have 24/7 support from legal advisers 365 days a year on all consumer and criminal legal matters. Working alongside Slater and Gordon, LegalDefence can provide the ordinary person with advice and solicitor support. Startups Magazine caught up with Managing Director, Mike Roberts to find out more.
Can you tell me about your background and your company's history?
Before joining LegalShield UK last October, I was the Managing Director at Mary Kay for six years. There I was responsible for the strategic direction and implementation of initiatives to deliver growth. Before that I worked in a number of different industries including consumer services, field marketing and energy.
LegalShield UK launched in December 2018 after 45 years of success in the US and Canada. It seemed like the natural next step to expand the business to the UK and introduce our product, LegalDefence, to British consumers.
It's our mission to transform how people access legal support in the UK and empower them to manage everyday legal problems – whether it's writing a will, filing for a divorce or facing a grievance at work.  
How does the product work?
LegalDefence is a new-to-market app which directly connects ordinary people who need access to legal services with trusted solicitors. It is a membership subscription service with a monthly fee. One membership can cover an entire household, so families can have peace of mind knowing their covered under one subscription.
LegalDefence's monthly cost is much more affordable than the traditional method of seeking legal support through a solicitor. With the average cost of a solicitor being £548, LegalDefence is able to counter that with an entire year of support costing half of this (£228), so users can get the help they need.
Using tech, LegalDefence are putting legal services into the palm of the user's hand, giving them access to legal support and advice 24/7, 365 days per year. The AI-enabled chatbot, Gordon, is available to answer basic legal questions, which is vital to empower people to understand and act on legal concerns in the most appropriate way.
LegalDefence is using technological innovation to disrupt the legal services industry and make legal support more affordable and accessible for all.
What sort of people are using the product?
Anyone who wants to benefit from legal support but struggles to access or afford it. Throughout our lives, most of us will be confronted by legal issues at some point, whether that's a life event such as preparing a will or buying or selling a house, or an unexpected event such as divorce, employment issues or a motoring offence. 
With LegalDefence, customers are prepared for those moments and able to quickly access help in a cost-effective, stress-free way. And importantly, they don't just put up with issues because they don't know where to turn. 
LegalDefence research indicates one third of Britons with a legal issue in the last twelve months didn't seek professional help where they needed it, and subsequently the average amount of time they spent dealing with it was 11 hours a week / 44 hours a month. LegalShield is aiming to change this by using technology to break down barriers of accessibility and affordability.
Who are your competitors and what is your USP?
There are no other app-based legal services products that provide customers 24/7/365 legal advice across all areas of consumer and criminal law.
Where did the idea come from?
Back in 1969, LegalShield's founder, Harland Stonecipher, was in a car accident. Although he wasn't at fault, he faced some financial hardship from having to pay expensive legal bills. 
Stonecipher created LegalShield in 1972 to try to stop anyone else having to face the same issue by helping the average person access the power of a solicitor at a small monthly fee.
What challenges have you faced, and how have you overcome them?
Although LegalShield is well-known in the US and Canada, we're new to the UK. Therefore, one of our main challenges has been educating consumers on the importance of being aware of your legal rights and LegalDefence is an incredibly useful tool to help people when it comes to dealing with everyday situations that could well require legal support, so when something crops up, they feel empowered to act.
How are you publicising the company?
We're using online advertising, media channels, radio and TV advertising to educate the public on how the product works and how it benefits our members.