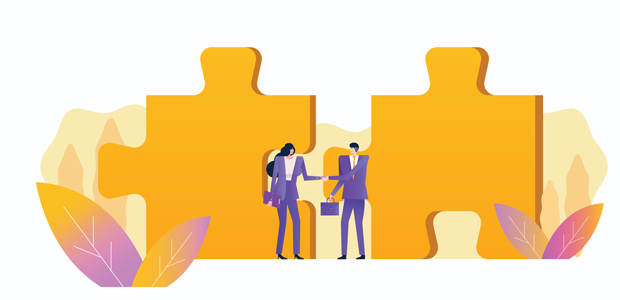 Legacy Club and Startups Magazine announce new partnership
Legacy Club is pleased to announce Startups Magazine as its headline partner for 2021. Following Legacy Club's successful launch in January 2021, this collaboration aims to bring together Startups Magazine's thriving community of start-up businesses and entrepreneurs with Legacy Club's extensive offering of support, advice and mentorship.
Startups Magazine and Legacy Club hope to host virtual events together using Legacy Club's key partners and advisory panel to offer their advice, guidance and support at a time when the nations businesses and business owners need it most.
You can view the full list of upcoming members events via the Legacy Club website here.
Chris Caffrey, Founder of Legacy Club commented on the headline partnership saying: "We are delighted to have Startups Magazine as our headline partner for 2021. From very early on we always wanted to launch with a headline partner that operated in the same arena as us. We had numerous offers, and discussed many possibilities, but this one stood out among all of them and was the one that we saw the most value in.
"This partnership offers us and our members exposure to content, speakers, valuable connections and joint enterprise on our members events. The partnership is reciprocal, and we will be supporting Startups Magazine with content, speakers and a new community."
Anna Flockett, Editor of Startups Magazine added: "Startups Magazine are excited to be working with Legacy Club, as the work they are doing to help startups is amazing, and it really aligns with Startups Magazine, what we believe in and what we are trying to do ourselves.
"Startups and small businesses really are essential in the UK and play such a big part to the economy so seeing communities like Legacy Club trying to help them is great. Seeing some of the amazing products and solutions that start-ups have been creating throughout just the past year is incredible, so we need to support them in any way we can."
Founded by Chris Caffrey, former Head of Membership for Home Grown, Legacy Club is a members only network with a focus on peer to peer connections and unrivalled member privileges featuring a diverse community of Founders, CEO's, Directors and Disruptors.
Focusing on director's and owners of start up to scale up businesses, members are encouraged to 'raise a hand' and seek the support they need to facilitate growth.
With member discussions and events, Legacy Club will facilitate connections with their strategic partners, in accountancy, technology, HR, investment, wellbeing, law, PR and much more to aid with the growth and development of their business.
Legacy Club has worked closely with its advisory panel to refine the membership experience, to ensure they can support their community to overcome the everyday hurdles of running a business.
Advisors Include Seedlip Drinks Founder Ben Branson, Former UNICEF CEO Mike Penrose, & Social Impact Entrepreneur James Chiffi, Scott Russell of Paddy & Scotts, Brand Reveller's Claire Ashman and Serial Investor and exited entrepreneur Steven Healy.
Members are also offered unrivalled members privileges, such as Luxury Travel, Personal Training, Bespoke Tailoring, and partnerships with top London Members Clubs.
Launching in January 2021, Legacy Club offers six levels of membership; Incubator, Bootstrap, Seed, Angel, Scale-Up and Legacy each varying in price per month.
There will be no joining fee for anyone quoting Startups Magazine on their Legacy Club Membership application, saving £100.