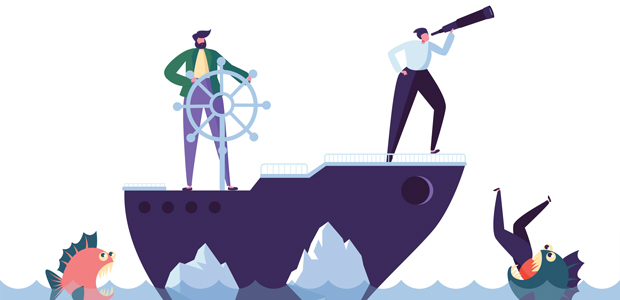 Leading Tech Investor and Author releases crisis navigation guide for startups
Renowned technologist, investor, podcaster and business author, Arunkumar Krishnakumar a Partner at Delphos International, is releasing his second book - Restartup: A Founder′s Guide to Crisis Navigation - on the 4th of February along with his co-author, Maxson Tee. 
Restartup is a crisis management guide for startups and scaleups, which covers the three key pillars of crisis management:
The physical and mental well-being of entrepreneurs and their teams

Understanding the macro environment that startups operate in

Business strategies to help make consumer, infrastructure and business model decisions
Krishnakumar, who also wrote Quantum Computing and Blockchain in Business, has invested in more than 20 companies in the emerging technology markets and sustainability sector including Divido, Gyana, FrontM, Yielders and Niki.AI. He sits on the board of an NGO in India - Aram Foundation - focused on water conservation and has contributed more than 150 articles over three years at Daily Fintech, which is the second most read fintech blog in the world. Krishnakumar is also a co-host on One Vision; a top fintech podcast.
On the release of Restartup, Krishnakumar said: "When the markets are thriving and business is booming, we can all get a little comfortable. But, like we've seen in 2020 when the pandemic hit, you never know when a crisis will rear its head.
"Many companies have been faced with hard decisions lately. There are those who have seen investments fall through and others having to reimagine their business model to work in today's environment. Worse still, so many have had to close their doors. 
"However, with preparation and planning in place, a crisis doesn't always have to lead to catastrophe. In Restartup, Maxson and I explain how it's possible to stay afloat, and even thrive in these times, by choosing to embrace instability and seizing the new opportunities it provides."
Krishnakumar and Maxson spoke with more than 50 world-class CEOs and VCs who share their anecdotal experiences in the book, which combine to enrich the reader on how to deal with a crisis with confidence. The pair give a detailed analysis of what these crises are and how they should be approached. Readers can expect an in-depth insight into:
Mental Health
Why it's important and what founders and investors need to do to make it a critical component in a startup
Tactical Steps in Response to a Crisis
How to effectively cut costs

Employee management

Methods in which to get lean and mean

Internal and external communication architecture 

Why cold decision-making and humane execution will make all the difference 
Macro Economy
How capital markets work and what funding sources are available for businesses

An insight into how the last four market crashes happened and what we can learn from them

Ways in which entrepreneurs should look at funding sources, broader than just VCs
Strategic Business Model Planning 
Assessing your business model, infrastructure landscape and customer behaviour to plan medium and long-term course of action

Pivoting strategies and thought-roadmaps are also discussed in detail
Performance Coaching
The pros and cons of hiring a performance coach 
Restartup: A Founder′s Guide to Crisis Navigation is available for pre-order at Amazon, Waterstones, WHSmith and other reputable book stores for £19.99.