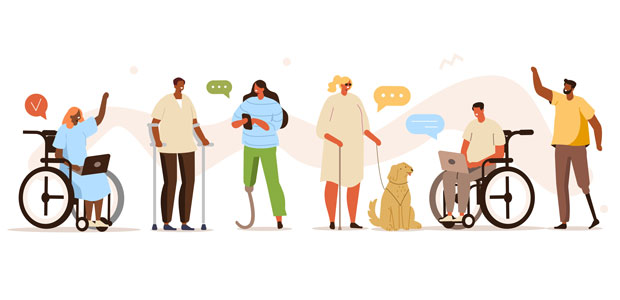 Lead by example: Demand for Inclusive Leadership coaching increases
Inclusive leadership is climbing the business agenda and is now the most requested management coaching topic, according to the latest feedback figures from Talking Talent, a specialist coaching consultancy. While more than a quarter (27%) of business executives have requested more coaching on being an 'inclusive leader' there is still significant strides to be made to tackle diversity, equity, and inclusion issues within business.
Creating a truly inclusive workforce is one of the greatest challenges for leaders, and research from Gartner indicates that only 40% of employees agree that their manager fosters an inclusive environment. The behaviours shown by those at the top of a business filter through to the rest of the organisation, so it is essential that leaders give diversity, equity and inclusion due attention.
Chris Parke, CEO at Talking Talent, said: "Recognising and embracing employee differences continues to be a challenge within organisations. Not because people are negative or consciously biased, but because they are operating within their own cultural norms and are not necessarily aware that their own inherent thinking and perspectives influence their actions in ways that could be seen as exclusive. Those who have requested inclusive leadership coaching have taken an essential step, examined the state of inclusion around them and identified a problem, which is, of course, the first step in 'solving' the problem."
Following the monumental events of 2020, where diversity, equity, and inclusion was cemented as a board level agenda item, Google searches for guidance on 'inclusive leadership' peaked throughout the year. Search queries of 'diversity in business' were up a huge 170% and demonstrates how pressing the need for coaching is. Inclusive leadership coaching aims to explore unique challenges for each business so that holistic and realistic solutions can be applied and will then affect the whole workforce.
Parke, added: "Attitudes towards leadership are slowly evolving and 20 years ago it would have been a struggle to convince leaders to undergo this type of coaching. For me, looking inward and identifying areas for improvement is the mark of a true leader. While there is still a lot of progress to be made, it is encouraging that inclusive behaviours are now more essential within leadership."
Inclusive leadership coaching has been conducting with a range of Talking Talent clients, after the sessions, a spokesperson from Mondi said: "I can implement these new leadership techniques in my own meetings, and I know how to be less passively inclusive. I also know to work on my own self-awareness and actively ask for feedback."
A spokesperson from Siemens added: "The inclusive leadership awareness session left us with a lot of insights and thought-provoking moments. Further, it has strengthened our resolve to (a) reflect more intensively upon our actions (b) role model the desired behaviours and (c) keep moving forward with our aspiration of not just accepting & valuing inclusion but also actively combating exclusion."
The ongoing effects of lockdown and events of 2020 highlighted the need for diversity, equity, and inclusion in business more than ever before. Terms such as 'allyship' and 'unconscious bias' were entering discussions in and out of the boardroom. Allyship in particular was a breakout query, with Google searches of 'allyship meaning' increasing by more than 5000%. Some organisations rushed to support causes, and with little inside understanding, the statements backfired. Being an inclusive workplace means being representative of the wider population which can reduce the risk of inaccurately representing experiences.
Parke concluded: "The water-cooler, or rather the video call catchup, moments of 2020 were about issues way beyond television and the weather. Instead, many were looking at our own behaviours and how they may impact those around us. From there we also looked at our places of work and the part leaders have to play in creating a place where people can openly call out exclusive behaviours and everyone has an equal opportunity to succeed. Conscious inclusion is about developing your culture through purposeful and intentional actions to support and uplift others, acting consciously and conscientiously to create real and lasting change, naturally this type of workplace is spearheaded by an inclusive leader."