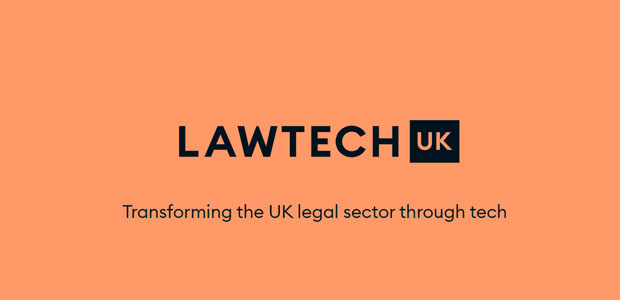 LawtechUK announces five new members to join its panel
LawtechUK, the government-backed initiative within Tech Nation, whose aim is to help transform the UK legal sector through technology, has chosen five new members to join its advisory board (known as the LawtechUK Panel).
The panel:
Professor Katie Atkinson is Dean of Electrical Engineering, Electronics and Computer Science and professor of computer science at the University of Liverpool, working at the intersection of technology and law; she has served as President of the International Association for Artificial Intelligence and Law.  
Chris Grant

is Lawtech Director at Barclays Ventures and

has extensive experience working with the lawtech community and wider sector innovation through the UK-wide Eagle Labs initiative. 
Professor Sarah Green is Law Commissioner for Commercial and Common Law at the Law Commission of England and Wales. She has a background in consulting and technology and is working to ensure the law keeps evolving. 

Brian Liu

is CEO of BizCounsel and Co-founder of LegalZoom, one of the most successful lawtech companies globally.  

Julia Salasky

is the award winning founder of Legl and CrowdJustice, two lawtech companies established to simplify and improve access to legal services.
After a public call out over the summer, LawtechUK received a large number of applications from across the UK legal sector and internationally. 
The extended Panel will provide insights, challenge and support for the work of LawtechUK, bringing their extensive experience in technology, academia, entrepreneurship, law and business.
Jenifer Swallow, Director of LawtechUK at Tech Nation commented: "I am delighted to announce our five new LawtechUK Panel members. All are experts in their field: computer science, law reform and building successful tech companies, and our work will be richer for their insights and support. 
"The volume and quality of applications for Panel membership was exceptional, and reflective of the breadth of talented people recognising the need for change in the legal sector and committed to delivering that for society and the economy. Thank you to everyone who applied and we look forward to working with many as we progress our foundational projects over the coming months."
Christina Blacklaws, Chair of the LawtechUK Panel: "It is a pleasure to welcome our new members to the LawtechUK Panel. I am excited by the additional depth and breadth of experience they each bring to an already exceptional group. As a Panel, we look forward to making a significant contribution to the important work of LawtechUK."