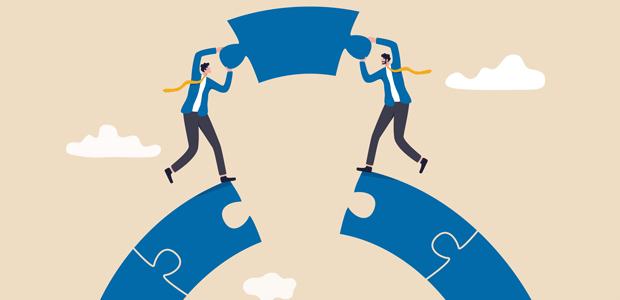 Lavanda and Spruce announce partnership to solve short-term rentals for US multifamily buildings
Lavanda, the global leader in flexible living solutions for institutional real estate, and Spruce, the leading on-demand service provider for multifamily communities, today announce a strategic partnership designed to provide US multifamily portfolios with a comprehensive and industry-defining short-term rental solution.
The combination of Lavanda's award-winning property management software with Spruce's national footprint of housekeeping specialists and maintenance-reporting capabilities to deliver all on-the-ground operations, provides multifamily apartment operators with a seamless, end-to-end short-term rental solution powered by best-in-class technology. Consequently, operators are finally able to design and launch their own highly customized in-house short-term rental offerings and take complete control of all short-term renting within their communities. 
Managing short-term rentals directly allows asset owners to capitalize on strong short-term rental demand across their portfolios, whilst also improving the agility and resilience of assets by allowing them easy access to alternative sources of rental demand-from a single management system. Lavanda and Spruce's combined solution offers hassle-free property management, channel management, guest experience management, linen and replenishable management, housekeeping services, payments, reporting and analysis.
The partnership specifically targets apartment portfolios that have grown tired of traditional master lease operators creating friction within their communities and eroding asset value, and are now seeking to internalize the yield uplift made possible by offering renters shorter, more flexible leases under their own brand and on their own terms. Lavanda and Spruce have crafted a holistic solution enabling portfolio owners to benefit fully from this shift towards more flexible leases.
Early adoption from the US multifamily industry has been rapid; leading US multifamily asset owners have launched more than 500 units on the joint platform in the first 3 months of the partnership.
Fred Lerche-Lerchenborg, CEO, Lavanda comments: "Post pandemic it's become clear that what we need from residential buildings, and how we interact with them, has changed. The onus is now on institutional real estate players to acknowledge growing demand for flexibility, recognise it as a permanent shift, seek to understand it, and adapt. Our strategic partnership with Spruce offers US apartment portfolios a best-in-class enterprise solution that's 100% aligned with their business needs, maximizes value creation and has been tried and tested by some of the world's largest portfolios. I couldn't be more excited about the opportunity in front of us as we now take this to market in earnest."
Ben Johnson, Founder & President, Spruce comments: Spruce was built to provide apartment residents with high quality home services.  But as we have grown, we have come to realize that the true value of our platform lies in logistics. Spruce has built a network of the highest-quality service companies across the United States that run their entire businesses on our proprietary logistics platform – the SpruceOS.  This enables us to provide unrivalled quality and reliability for our customers, which include both residents and properties.  We can now offer short-term rental managers a full-service solution for their turnovers, by layering in offerings for consumables and linen management. This strategic partnership with Lavanda provides properties with a complete solution to introduce or reintroduce short-term renting in a positive, sustainable, and more profitable manner.