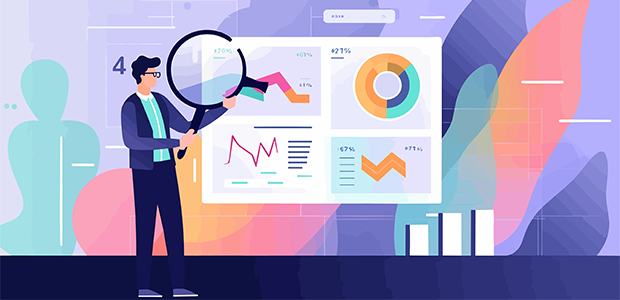 Kvanted Ventures Announces First Nordic Industrial Technology Fund
Kvanted Ventures, a new investment firm focusing on early-stage industrial technology startups in Northern Europe, has recently unveiled its inaugural fund of €70 million. The venture, established by Maria Wasastjerna, Eerik Paasikivi, and Axel Ahlström, distinguishes itself as the Nordic region's first dedicated industrial technology investor.
The fund is set to allocate investments across approximately 20 companies, with initial contributions spanning from €0.5 to €3 million, offering a more extended investment horizon to accommodate the industrial sector's prolonged development phases.
Kvanted Ventures has emerged in response to the growing investment need for industrial competitiveness and decarbonisation in Europe. The company seeks to catalyse an industrial renaissance by integrating traditional industrial firms with cutting-edge tech startups.
Maria Wasastjerna, co-founder of Kvanted Ventures, outlined the mission: "The industrial sector is the cornerstone of the European economy. But in terms of technological development and digital transformation, there is still a lot to be done – and a lot of untapped potential. To remain competitive and to contribute to a more sustainable world, the industrial sectors in Finland, the Nordics, and beyond need to evolve. This can be done by accelerating industrial innovation with technology, which in turn requires smart capital and deep industrial expertise – and a connector that can bring traditional industrial players and innovative startups together."
She further emphasised the unique position of Kvanted in the market: "There has been no early-stage investor like Kvanted in the Nordic market, and we are responding to this demand with an industrial technology fund. Our goal is to quickly grow into the leading early-stage investor in the Nordics for technology companies that are transforming the industrial value chain."
Kvanted Ventures focuses its investments on both hardware and software startups, as well as service companies that innovate within the industrial value chain, with a particular emphasis on industrial automation, sustainability, and supply chain resilience.
Wasastjerna added: "Solving the biggest challenges of our time, such as climate change and an aging workforce, is not possible with software solutions alone. For this, we also need to develop solutions that exist in the physical world. At Kvanted, different from many other early-stage investors, we don't shy away from hardware."
The founding team of Kvanted Ventures includes Eerik Paasikivi, previously involved with Valve Ventures and investments in material technology companies; Maria Wasastjerna, with a background in law and advisory at Nokia; and Axel Ahlström, who has experience in consultancy and private equity within the industrial sector.
The chairman of Kvanted Ventures' board, Heikki Westerlund, brings his extensive Nordic and international investment experience to the firm. The investment circle includes Finnish industrial company Oras Invest, providing Kvanted's partners with access to an extensive industry network and support in industrial innovation.
Venture Partners Suvi Haimi, Lars Peter Lindfors, and Kai Öistämö, with their considerable experience in growing companies and industries, will support Kvanted's portfolio firms.
Kai Öistämö, one of the Venture Partners at Kvanted Ventures, commented: "Kvanted's focus and unique expertise in the industrial sector are exactly what companies focusing on industrial technology need in order to grow. I'm excited to be involved as a venture partner in supporting the journey of entrepreneurs who are transforming the foundations of the industrial sector."
Kvanted Ventures' portfolio includes Fractory, an Estonian company streamlining the metalwork production chain, and Resoniks, a Dutch-Finnish company specialising in AI-driven acoustic analysis for the metal industry.
Martin Vares, co-founder and CEO of Fractory, spoke about Kvanted Ventures' role: "Kvanted understands exactly what we are doing. The team's broad industrial experience combined with their technological insight is exactly what we need at this stage of our development."
Kvanted Ventures aims to establish long-term partnerships with companies that have the potential for a significant impact on the industrial sector, offering an ecosystem for growth that bridges traditional industry and innovative technology.