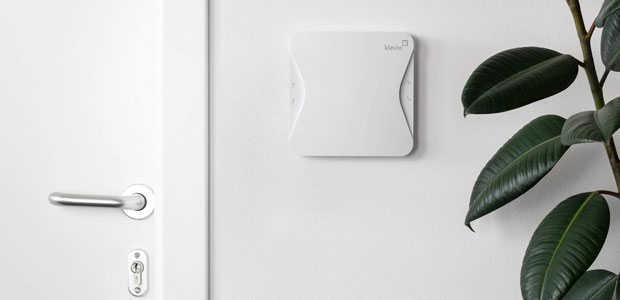 Klevio: a vision for the future of smarthomes
Ales Spetic, the now CEO and Co-founder of Klevio, a smart intercom and smartphone app that lets you open doors and share digital keys using your phone, from anywhere in the world, could be described as a serial entrepreneur. Prior to co-founding four different startups, he was a software engineer before switching to business, where he achieved an MBA from California State University and has also written a book on database programming.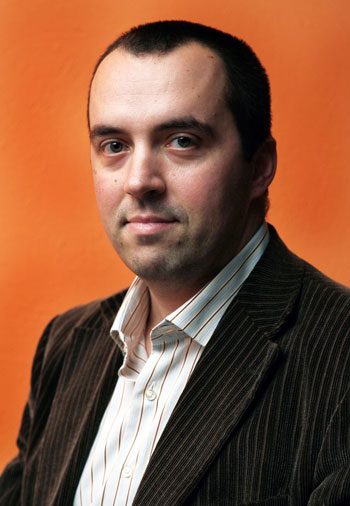 The idea behind the company came about through another entity called OneFineStay, an online private home rental platform founded in 2009 by some friends of Spetic. As the founders began to grow their portfolio to a few thousand properties, they encountered a problem. To access all their properties, the service crew had to carry around a massive key chain, which was just not practical. This got them wondering if they could design a digital solution. And this is where Spetic and his engineering expertise came together with Demetrios Zoppos, the Co-founder of OneFineStay and the current Executive Chairman and Co-founder of Klevio.
"Together we found that keys are the key to digitalising our lives." said Spetic. The team behind Klevio have been at the forefront of the smarthome technology revolution for several years, building a solution capable of managing thousands of properties. Between them the founding team have co-founded eight startups and have over 50 years of startup management experience. The wider teams include 20 members based across London, UK and Ljubljana, Slovenia.
The smarthome startup is a WiFi and 4G enabled, smart intercom and smartphone app that enables you to open doors using your mobile phone, from anywhere in the world. You can also share digital keys so other people can open your doors using their own phone, revoke them instantly, and there's an activity log so you can keep tabs on who's entered and when.
Spetic told me that Klevio is also the only home access product that works on multiple doors, meaning you can control both private and communal doors with a single device. And because it's retro-fitted, you don't need to change any locks and can keep your old keys as back-up. The Klevio One device connects to the company's secure servers via WiFi or 4G, letting you unlock doors remotely from your smartphone. When triggered by the app, Klevio servers communicate with the device and instruct it to unlock your doors.
He explained: "For a door to be Klevio-enabled, it must have an electric strike that sits in the door frame as a replacement for the fixed metal keep and releases when you unlock doors with Klevio. Electric strikes are part of the lock that sit in the doorframe and releases the bolt when you press the buzzer on your intercom. They are a standard component sold and installed by locksmiths. We would typically fit an electric strike on private apartment doors, as communal doors are usually already electrified.
"Our in-house installer will integrate Klevio either as a replacement or in parallel with your existing intercom handset, depending on your specific setup. By using the existing wiring in the building, this enables Klevio to open the communal door. To enable Klevio on your private door, we'll need to add an electric strike to the door frame, but no changes to the communal area will be required. A cable will be discreetly run from the electric strike to the Klevio One device."
Klevio uses bank-level encryption standards, including cryptographically signed messages, giving you the same peace of mind as when you make bank transactions from your phone. A time-coded event log lets you see who's entered your property - and when - further enhancing Klevio's security safeguards. The Klevio device is only visible from inside your home, so no-one outside will even know you have it. And as its connected to the mains, it can't run out of battery.
Klevio for businesses
Because its technology was first developed for OneFineStay, Klevio was designed with the needs of Airbnb hosts and short let property managers in mind. Guests can check themselves in 24 hours a day with digital keys you share in advance, or can be let in remotely using a phone. So there's no need for endless meet-and-greets, and no need for keyboxes or keydrops. You can also issue time-limited keys that only work for the duration of a guest's stay.
How annoying are lost keys and forgotten fobs? It's annoying for the employees but also the employer. Klevio allows you to control access to your office with digital keys, that can be shared with staff and contractors. You can unlock doors remotely, give others remote access, and keep tabs on when they've entered - all thanks to Klevio's cloud-based access system, which can be controlled via a personalised web dashboard and smartphone app.
If your company works in a co-working space and is one of several tenants in a building that already has an access control system, Klevio can be connected to this system with no changes to communal areas - and can be easily removed too. Klevio recognises that no two businesses are the same, which is why they offer custom installations to suit your particular needs. The company can design and install a bespoke network of devices, configured specifically for your unique setup.
"It really surprised us to learn that many locks, keys, magnetic doors, or electric doors aren't standardised. In our catalogue, we currently have over 300 different types of doors and access systems that we can connect to. You would expect it to be a lot more standardised as they've been around for such a long time, however, it seems that locks and keys have just evolved organically. There is a lot of fragmentation in the market, however, our advantage is that we've had enough funding and enough experience to be able to add a layer of connectivity. We are able to connect and retro-fit more than 99% of doors that we see on the market to the point where they can be accessed or managed through a smartphone," explained Spetic.
Experience and funding
Having a vast amount of experience in the startup world, Spetic and his co-founders have been fortunate when it comes to funding, he told me: "Over the years, I've built some great connections and this came in handy when it was time for us to think about funding. We decided on a different approach, something I had not done previously with my other startups, but over the years we'd all built up connections so we had a large base of angel investors and we were able to pick the investors based on the needs of the company, such as the kind of experience they had or what connections they could help us make.
"For the past two years, angel investors have funded our development. We haven't sought VC funds yet because our business is slightly different to most. We know that VCs expect to see a very high base and worldwide growth before they invest, which you can usually achieve with software. But with Klevio, we actually connect to a building, and the pace of the market is completely different in that sector. For example, when you decide to renovate a building or to install something in the, the timeframes are usually measured in weeks or months and not minutes or hours. But on the other hand, this also means that the value of our customer is way higher than any other software business because they are using Klevio on a long-term basis."
Spetic and his team did quite a lot of pitching to their investors, however, they were very fortunate to already have so many connections in the investment world, and that world of mouth travelled fast around the angel investors and many wanted to invest. "If I could change one thing about the investment world it would be that investors try to think about the actual business model of the individual business, as opposed to comparing their business model to an already successful business. Every business is different and there are so many opportunities out there, however due to the investment set up, I've noticed that even businesses now are trying to compare themselves to a successful business, rather than finding their own path."
As someone who's now onto his fourth startup, I asked Spetic if he had any advice for early stage startups. He said: "Set up some goals and a reasonable time limit on them and if you don't reach them, move on. Sometimes it is just better to reset, start something else and learn from your mistakes."