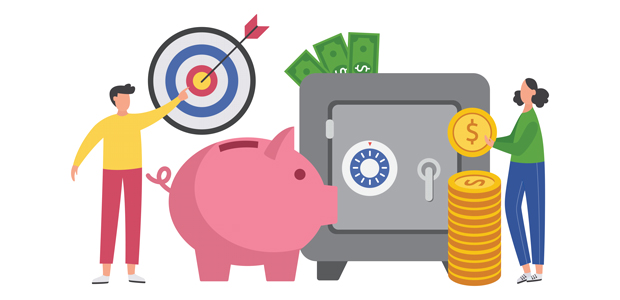 Kickstart Scheme
How much do you know about the Kickstart Scheme that was introduced by the Government in September 2020? If you are a startup or early stage business, my guess would probably be, not very much, but perhaps you are missing out on something that could be very good for your business.
It has not just been businesses that have had to learn many new lessons and to adapt quickly in 2020, but Governments as well. Like all Governments, the UK Government has introduced many new schemes in order to try and support businesses and the economy in many ways. It could be argued that some of these schemes have been more successful than others, but certainly many of them have been very innovative.
The Government may just have launched the Restart scheme to help the unemployed to get back into work, but one innovative scheme that may have slipped under the radar for many is the new Kickstart scheme. This is designed to help alleviate unemployment amongst the young and get people between 16 and 24 years old not only into work, but also to give them job experience and training. Unlike Restart, Kickstart is of direct interest to businesses. However, one of the reasons that it may have slipped by unnoticed to smaller companies is that there are, of course, obligations to taking somebody on under the scheme, but these can easily be dealt with in a way that will not involve you or your business in any additional work.
The benefits to you as a business using the scheme are substantial, and really should be considered. The broad outline of the main terms are:
100% Government funding to employ somebody for 25 hours per week for six months at the minimum wage (the pay can of course be increased at your own cost)

All employers NI and statutory pension contributions are covered

£1,500 onboarding grant to be spent on computers, training etc

Standard six month contract with freedom to choose whether to employ the person after the Government funded initial six months, and can be terminated at any time in need

Effectively a six month 'try before you buy' to see if the person is right for your business

All potential employees through the scheme are sourced by the local Job Centre and they will supply suitable CVs until the best candidate has been chosen by you

There is no limit on how many new people you can employ under the scheme
The employees gain paid work, which hopefully will turn into a permanent role, as well as gaining job experience. In addition, they receive training, both on the job, and by having to complete some external training programmes. At the end of the programme, should you choose not to take them on permanently the employee should be much more employable elsewhere than they were previously.
The attractiveness and simplicity of this scheme certainly seems to be one of the better lessons learned by the Government. So much so that BOOM & Partners have started to recommend many of their clients to take a much closer look and see how they can take advantage of the scheme in their business. BOOM will even walk clients and non-clients through the scheme and advise on the best way to apply.
Kickstart really can be a very good way to grow your workforce and benefit from the extra human resources, whilst at the same time being able to defer the cost of doing so for six months. For many early stage businesses, being able to grow revenue due to having extra staff, but not having to pay them until the revenue has started to come in can, quite possibly, be a game changer.
This time the Government seems to have learned how to introduce a very worthwhile scheme that will assist both those looking for a job and businesses looking to grow. If nothing else has been learned by businesses during 2020, then looking for, and taking advantage of, any help that is available should surely be one such lesson. And Kickstart is certainly worth investigating.
If you would like to know more, then please contact BOOM & Partners and we will be happy to point you in the right direction.